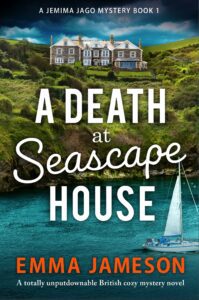 Jem Jago returns to her home town on the Isles of Scilly. She left under a cloud after a devastating accident which the islanders have never forgotten. On the night of her arrival home, she discovers a body and the local animosity towards her sees her as the prime suspect…
A Death at Seascape House is a darker than usual cosy murder mystery. The setting is beautiful and the narrative clearly evokes the island landscape.
Jem is an interesting character, a librarian with passion and an edginess. This sharpness puts her at odds with many other characters and I struggled to warm to her at first. However, she is haunted by her past so I think she is brave to face her mistakes and gradually becomes more likeable as we find out more about her.
There is a frisson of romantic tension between Jem and her old flame Rhys as well as the newly arrived police sergeant. This adds an extra dimension to the plot as well as making Jem a more rounded and believable character.
The murder happens quite early on in the book so we are thrown straight into the mystery. Being an island community, there are differences to usual police procedures. We do not get much forensic detail but there are some brutal descriptions.
There is a strong emotional thread running through the book as Jem faces her childhood ghosts. The incident which forced her away from the islands was not unexpected when finally revealed but the unfairness towards Jem really gained her my sympathy.
A Death at Seascape House was an intriguing start to a new series and I look forward to seeing what awaits Jem next.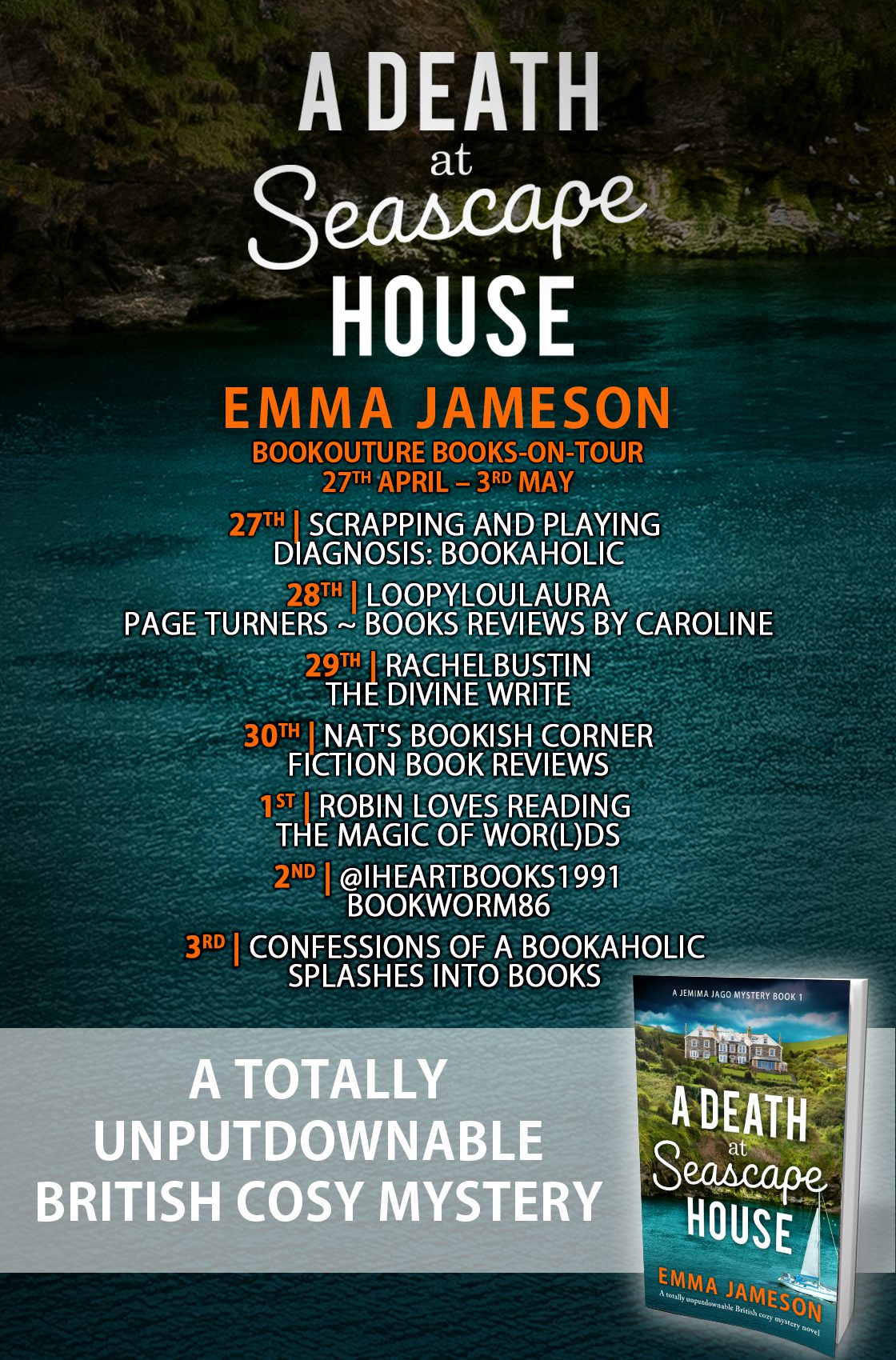 MEDIA PACK Info Sheet
Author:     Emma Jameson
Book:                   A Death at Seascape House       
Publication Day:  27/04/21
Buy Link
Description:
With its sweeping sandy beaches and rolling emerald hills, the island of St. Morwenna is an idyllic escape. But behind the perfectly pruned primroses and neighborly smiles a killer lies in wait…
When librarian Jemima Jago is offered the opportunity to catalogue Cornwall's largest collection of antique shipwreck records it is a dream come true. The only problem? The collection is housed on the island of St. Morwenna, the childhood home she left years ago and vowed never to return to.
Shortly after Jem arrives back in town, island busybody and notorious grump Edith Reddy is found dead, with duct tape clamped over her mouth and nose. Jem, caught seemingly red-handed at the scene of the crime, mistakenly becomes the police's number one suspect. The handsome Sergeant Hackman in particular can't seem to leave Jem alone…
Jem must take matters into her own hands if she wants to clear her name. Snooping around Edith's once-grand home, she is struck by the mess before her. The bedroom is completely ransacked and in the living room all the photographs have been removed from their frames. Was Edith's death simply a break-in gone wrong, or is there more to the mystery that the police are missing?
Jem has a sharp eye for a clue and she soon realizes that many of the island's eccentric residents had reason for wanting Edith out of the way. Could Declan, the curious café owner, or Bart, the fishy ferryman have killed Edith? Jem won't rest until she uncovers the truth, but doing so will put her right in the killer's line of sight…
A totally charming cozy mystery from the New York Times and USA Today bestselling author Emma Jameson. Brimming with intrigue and warm humor, fans of Agatha Christie, Faith Martin and Betty Rowlands will love A Death at Seascape House.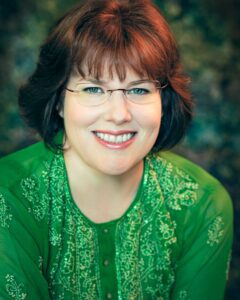 Author Bio:
Emma Jameson is the New York Times and USA Today bestselling author of the Lord & Lady Hetheridge cozy mystery series. Book #1, ICE BLUE, Book #2, BLUE MURDER, Book #3, SOMETHING BLUE, Book #4, BLACK & BLUE, Book #5, BLUE BLOODED, and Book #6, BLUE CHRISTMAS are available now.
Her newest venture with digital publisher extraordinaire BOOKOUTURE is the Jem Jago cozy mystery series.
Ms. Jameson is also the creator of amateur sleuth Dr. Benjamin Bones. Set in Cornwall during the Second World War, book #1 is MARRIAGE CAN BE MURDER; book #2 is DIVORCE CAN BE DEADLY. Dr. Bones fans will also want to read the companion series, Magic of Cornwall. This includes DR. BONES AND THE CHRISTMAS WISH and DR. BONES AND THE LOST LOVE LETTER, two charming novellas set in untamed, romantic Cornwall
Social Media Links: