5 year old Christine is rescued from a river and has no memory how she ended up there. Over two decades later, Christine struggles with panic attacks and is unsettled by the arrival of Jessica in her advertising agency. She starts to see a hypnotherapist and begins to remember the day by the river, but what is the connection to Jessica…?
After The Wedding is a psychological thriller set in Ireland.
Christine has misgivings about new employee Jessica and especially doesn't trust her around her husband Richard. Their business takes a down turn and their circumstances change, bringing Richard and Jessica together and pushing Christine away. Christine begins to suffer panic attacks and is sure that Jessica has some link to the repressed memories of the river incident.
I felt quite emotional for Christine as she comes to terms with the past and tries to cling on to her marriage. She is easy to like and I was frustrated with Richard for not supporting her as she relives her trauma. I liked the mystery of the link between Christine and Jessica. The author cleverly puts us on Christine's side as she doubts her husband and distrusts Jessica. Combined with this, we see how Christine is affected by the past and the memories that are finally coming back.
Towards the middle of the book, the book skips ahead 15 months and we see Jessica in a different situation which changes direction of the book completely as we wonder what developments have happened in the meantime. I thought this was a great twist to change the momentum of the plot and offer an alternative perspective on events.
After The Wedding is an enjoyable psychological thriller and I liked the mystery about the past.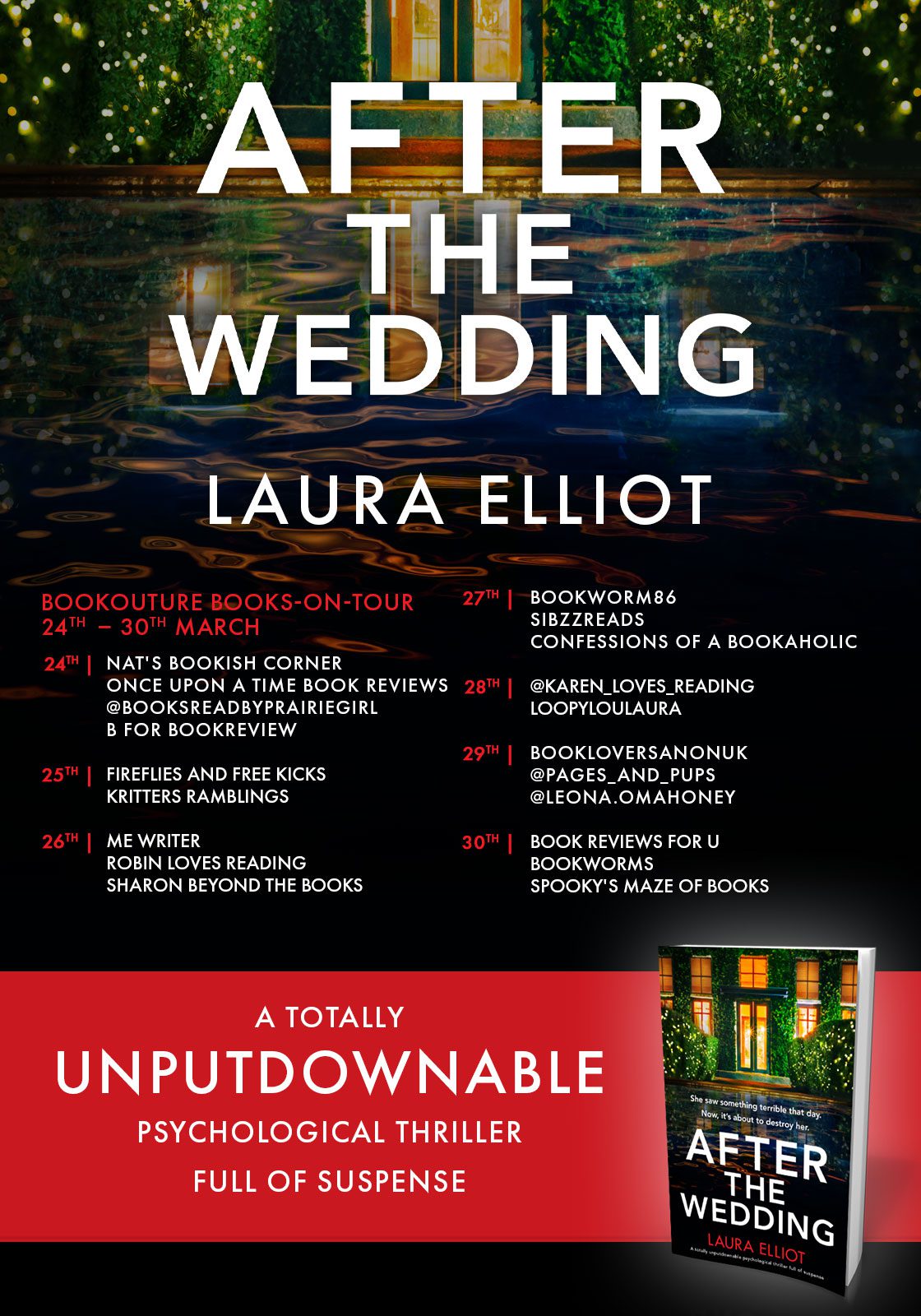 MEDIA PACK Info Sheet
Author:     Laura Elliot
Book:      After the Wedding    
Publication Day:  24/03/2022
Description:
Everyone said she was the prettiest flower girl. But now her dress lies on the floor. It's wet and torn, her shoes are lost. 'Tell us what happened to you?' her daddy sobs. Christine shakes her head. All she can remember are the red rose petals scattering like drops of blood spilling to the ground.
When Christine Lewis was a little girl, she witnessed something terrible at a wedding and buried it so deep in her memory, she managed to forget it ever happened.
Years later, Jessica Newman walks into the successful advertising agency Christine runs with her husband. Jessica is beautiful and excellent at her job but her presence triggers disturbing memories for Christine. Fragments of the wedding are starting to flicker in her mind and an unexplainable ball of dread begins to form in Christine's stomach. Jessica is slowly beginning to destroy Christine's marriage and her business. Why can't anyone else see it?
Christine and Jessica's lives were connected long before they set eyes on one another. But in unlocking the mystery of what happened at the wedding all those years ago, is Christine prepared for the truth she's about to find?
An absolutely gripping and emotional page-turner packed with suspense that will have you completely hooked. Fans of Lisa Jewell, Gillian Flynn and Sally Hepworth will be gripped by After the Wedding.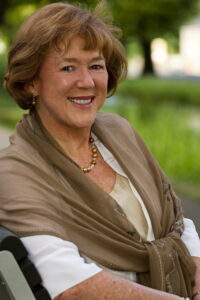 Author Bio:
Laura Elliot lives in Malahide, a picturesque, coastal village in Dublin, Ireland. She enjoys writing psychological thrillers — in the UK she is published by Bookouture, Sphere and Avon — and by Grand Central Publishing in the US. Her novels have also been widely translated.
AKA June Considine, she has written twelve books for children and young adults. In her earlier career, she worked as a journalist and magazine editor.
Social Media Links:
(@Elliot_Laura)