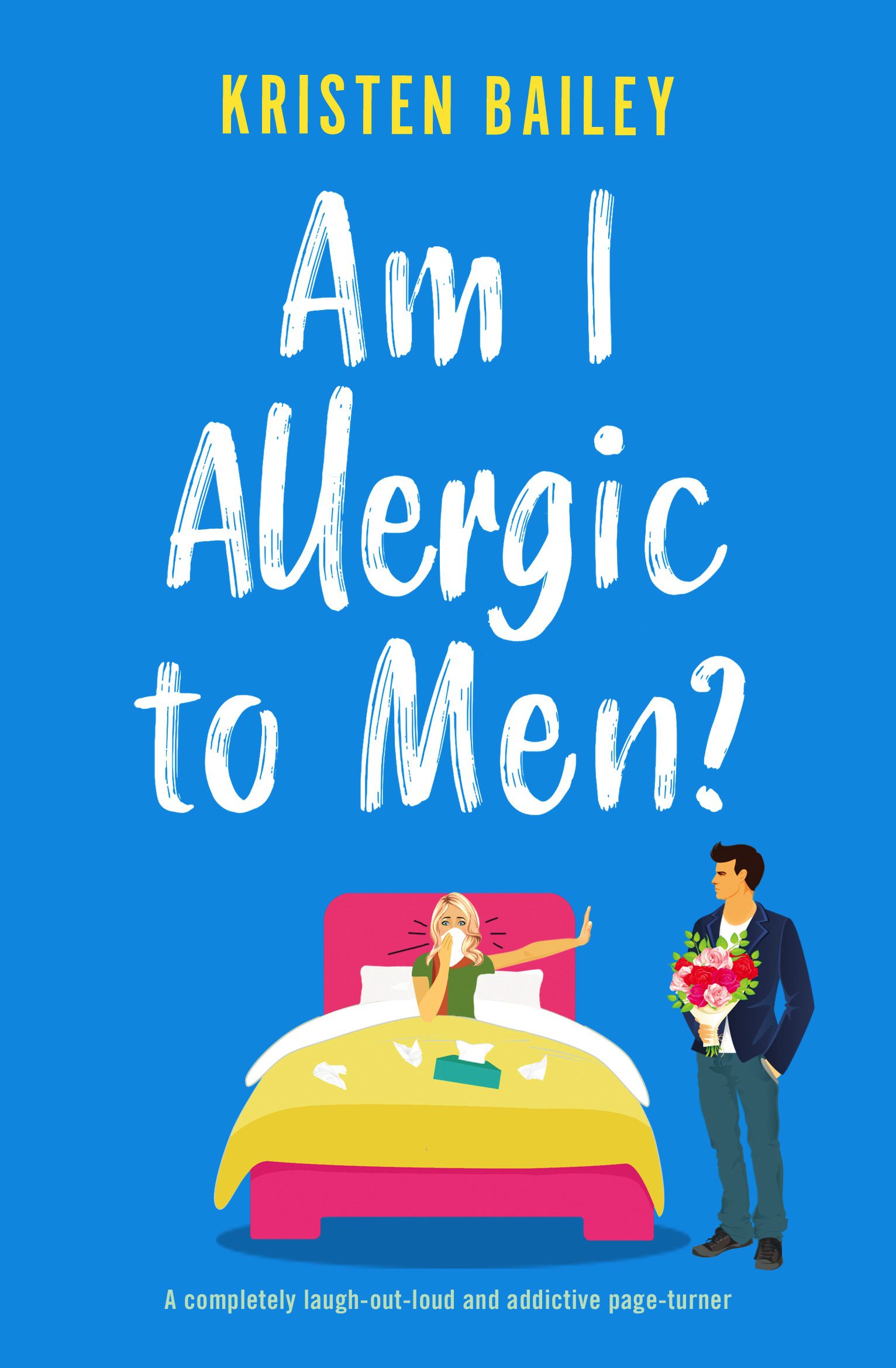 Lucy Callaghan suffers a head injury and wakes from a coma with amnesia. Over a decade of memories have completely vanished. Her sisters, family and friends attempt to help her redicover her past and her identity…
Am I Allergic To Men? is a funny novel about the pitfalls of modern life. It is the fifth and final book to feature the Callaghan sisters. I have previously reviewed two other books in the series: How Much Wine Will Fix My Broken Heart? and Did My Love Life Shrink In The Wash?
Lucy is a fun lead character. Heavily flawed and often naive due to her amnesia, shocked but impressed as she discovers her past sexual behaviour. The other sisters feature prominently throughout the book and it is nice to catch up with them after knowing them intimately in the last books. I loved the sibling banter and the fierce protectiveness they have for each other.
Author Kristen Bailey uses wonderful expression and turns of phrase in her writing. I found the sexual antics and revelations a little relentless and felt that the book lacked the nuances of emotion which had been present in the earlier sisters' stories. However, Lucy is very self aware which makes her very human, and the whole family are genuinely nice and loving people.
Am I Allergic To Men? is a high energy and fun novel with really strong characters, but not for the faint hearted due to the sexual detail.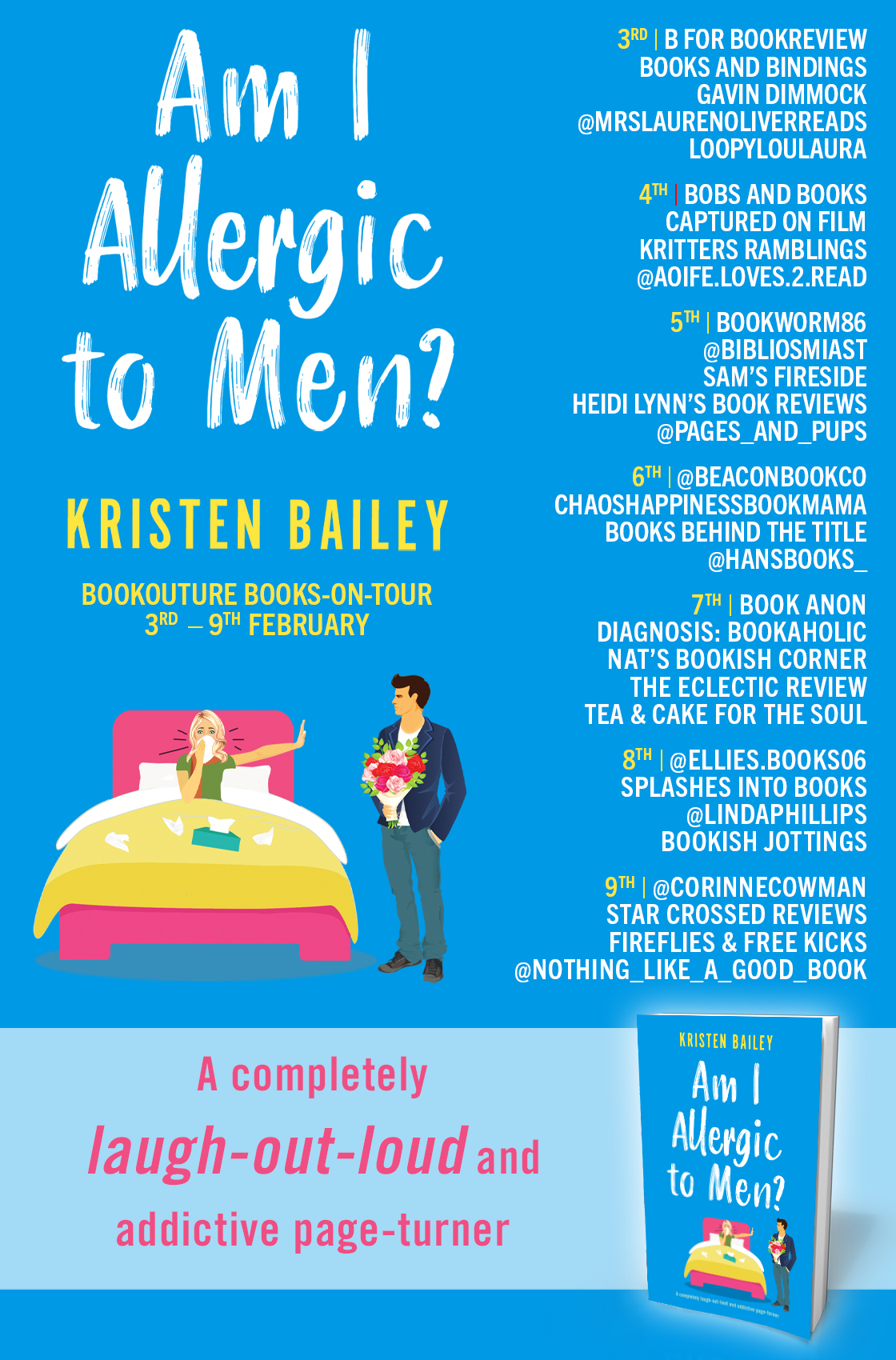 Am I Allergic To Men? book description:
You think you've got it bad? I lost my memory, I'm so single I've basically got an allergy to men, and my own cat despises me.
'Lucy! If you can hear me, squeeze my hand!'
That's the first thing I hear when I wake up in hospital. Then my sister drops a bombshell: I've been in a coma.
It gets worse. In my head, it's 2009 and I'm seventeen. Somehow, I need to remember the last decade…
Plan A: Track down my exes. Highlights include a one-night stand with someone in a Batman costume, and balcony sex that gave the neighbours a nervous breakdown.
Plan B: Get flirty. Lowlights include a fling with someone hairier than a yeti.
Plan C: Figure out why I have more exes than underwear. Am I allergic to men?
As I piece together my past, I find a mysterious note: Oscar, 9th February. Determined to work out what it means, I uncover a secret I've been hiding from everyone.
When the truth comes out, will my memory return? Will I get my life back? And will I ever find the cure to my singledom?
You'll laugh so much your abs ache! The perfect page-turner for fans of Sophie Kinsella, Lindsey Kelk and TV shows like Schitt's Creek.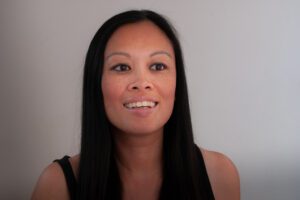 Author Bio:
Mother-of-four, gin-drinker, binge-watcher, receipt hoarder, enthusiastic but terrible cook. Kristen also writes. She has had short fiction published in several publications including Mslexia & Riptide. Her first two novels, Souper Mum and Second Helpings were published in 2016. In 2019, she was long listed in the Comedy Women in Print Prize and has since joined the Bookouture family. She writes women's fiction and she hopes her novels have fresh and funny things to say about modern life, love and family.
Buy Links:
Audio:
Hear a sample here: