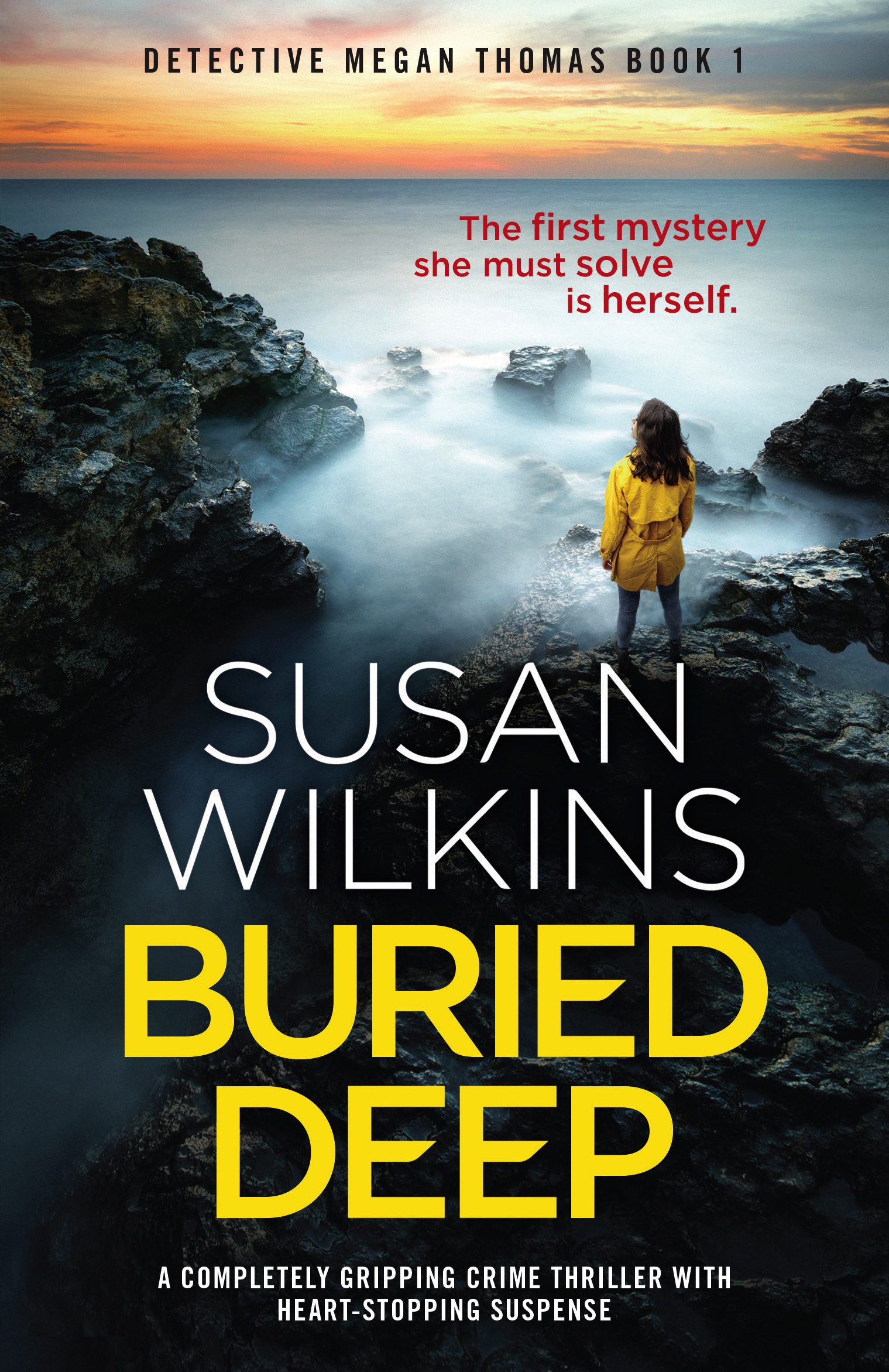 DS Megan Thomas has moved to Devon following a harrowing undercover operation in London's gangster underworld. She is in therapy and living with her sister's family. Now she has a high profile murder case on her hands but is more emotionally engaged with a rape case, all the while trying to negotiate new working relationships with her new set of colleagues.
Megan is a really strong lead character and detective. She has doubts about her abilities due to her emotional involvement in her previous undercover work but is tenacious and determined with her new cases. She is undergoing counselling and struggling to deal with the emotional impact of her experiences, whilst also mourning the breakdown of her marriage and the feeling of being a burden on her sister's family.
The plot is fast paced as it moves through both investigations. One is a murder, a body discovered in the septic tank of a celebrity. The other is the rape of a fourteen year old girl who refuses to name her attacker.
I shared Megan's frustrations with victims, suspects and lawyers keeping secrets or working the system for their own gains. There are classic elements of police procedure novels in terms of the interview of suspects and the following of leads. The people that Megan encounters are not necessarily likeable which makes them all the more believable and helps us to identify with Megan even more.
Buried Deep provides a strong introduction to Megan as a character but does also manage to be an enjoyable police mystery. This is the first book by author Susan Wilkins that I have read but it won't be the last and I hope to catch up with DS Thomas again soon!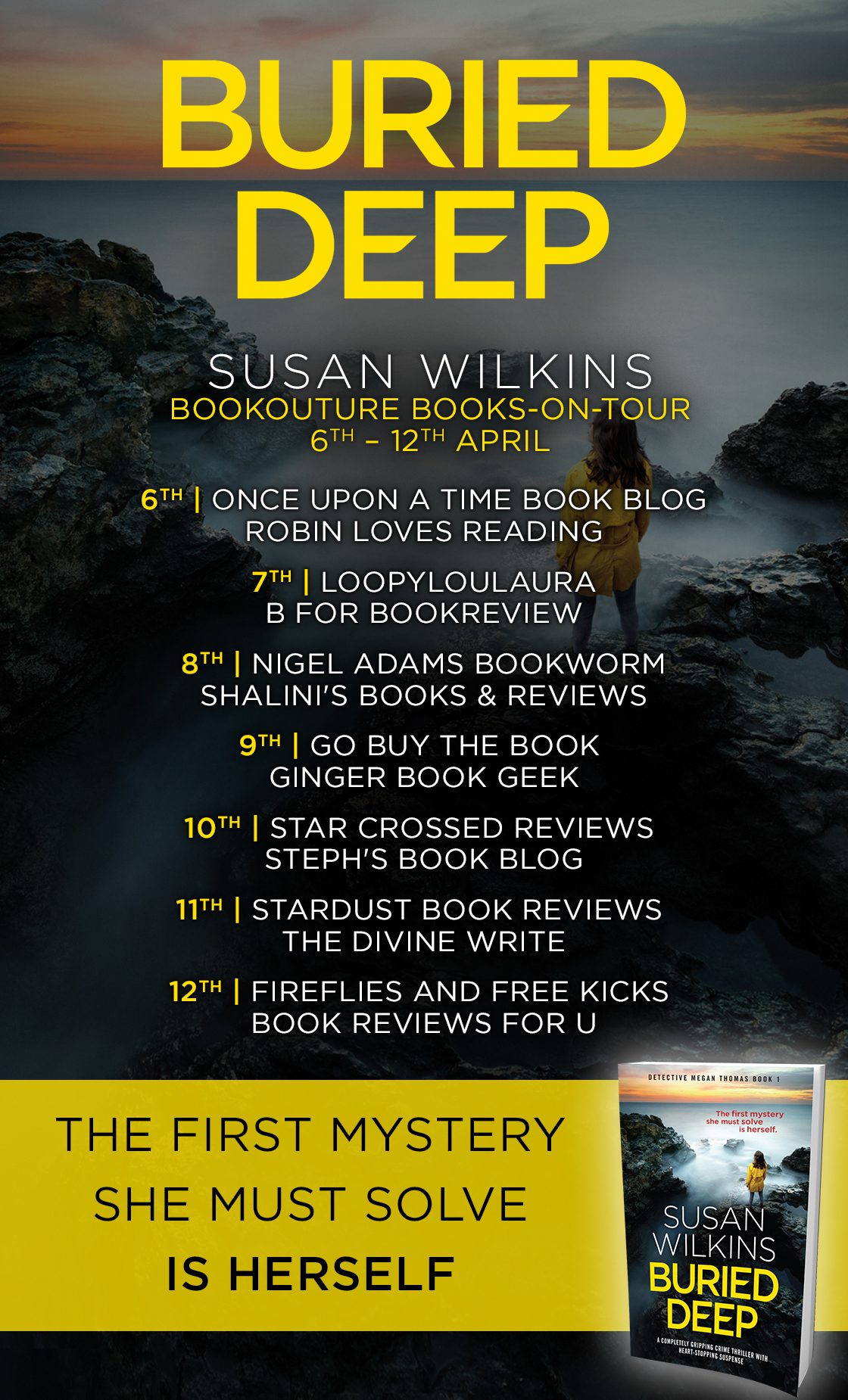 Susan Wil
kins Media Kit:
Title: BURIED DEEP   
Publication Day: 06/04/2020
Author:  Susan Wilkins
Buy  Link:
Description:
Megan has to climb round and step across the body to get a proper view. What's left is like a chalk white mask in the rough shape of a face. The innocence is still there, and a hint of the cheekiness. But perhaps she is imagining that.
Detective Megan Thomas moved to Devon for a fresh start, after years spent undercover. She's staying with her sister and swimming in the sea daily, battling the tides and letting the waves wash her past away. But she can't outrun everything.
On her first day back, she's called to a murder. The body lies deep in an underground bunker, and when Megan forces herself to look, it triggers a panic attack. As her heart races and her breathing stalls, she realises she's not sure if she can go back to life in a regular crime unit. Her memories are too powerful to be buried – maybe too powerful to let her do her job.
But when another body is found on the stretch of beach where she swims every day, Megan remembers why she joined the force, and what she's fighting for. The victim came to the police for help, and Megan knows they failed her. She won't rest until she gets answers. But how can she find justice for others, when she's no longer sure of herself?
A completely gripping new series from bestselling author Susan Wilkins, introducing the tough and determined Detective Megan Thomas. For fans of Ann Cleeves, LJ Ross and Mari Hannah, this will keep you hooked from the first page to the last.

Author Bio:
Susan Wilkins also writes as S.J. Wilkins
Susan worked for years in television drama, wrote for shows including Casualty, Heartbeat, Coronation Street and Eastenders and created the London-based detective drama South of the Border.
Her gritty, Essex-based gangster trilogy – THE INFORMANT, THE MOURNER and THE KILLER – has been compared to Martina Cole and Kimberley Chambers and described as "blazingly brilliant" (Sunday Mirror).
IT SHOULD HAVE BEEN ME, her fourth book, is a twisty psychological thriller, featuring police detective Jo Boden, an ambitious cop still grieving for a murdered sister.
For 2020 a completely gripping new series from Susan introduces the tough and determined Detective Megan Thomas. For fans of Ann Cleeves, LJ Ross and Mari Hannah, this will keep you hooked from the first page to the last.
Writing as S.J. Wilkins, A KILLER'S HEART – a tense and timely political thriller, is now available on Kindle.
Author Social Media Links: