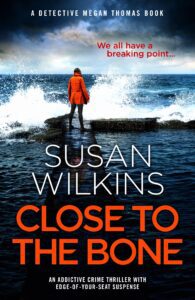 DS Megan Thomas finds her personal life and career are colliding in her latest cases. First her sister is arrested for the murder of a property developer and then she begins a relationship with a visiting officer investigating people smuggling.
This is the second book to feature Megan Thomas and her colleagues, although I believe it would work as a standalone novel. She has relocated to Devon due to an undercover job that drove her to escape London. But now she is worried that the gangsters she once betrayed may be involved with smuggling immigrants.
The personal elements of the cases for Megan is enjoyable and makes her character seem more realistic. Other police officers are also going through issues including a return after cancer treatment. There are also some thoroughly unpleasant people (is it wrong to be glad they become victims?) and they are also well written and believable characters.
There are multiple red herrings and false confessions so the range of suspects is not easily whittled down by us as readers or the police team. It becomes clear that the murder and people smuggling are connected which increases the conflict for Megan due to her night of passion with the lead detective.
Close to the Bone is a solid, well structured and entertaining police procedural novel. The writing style is clear and easy to read. I liked the entanglement of the two plots and look forward to reading more about Megan's life and career in the next book.
I have previously reviewed the first in the series: Buried Deep.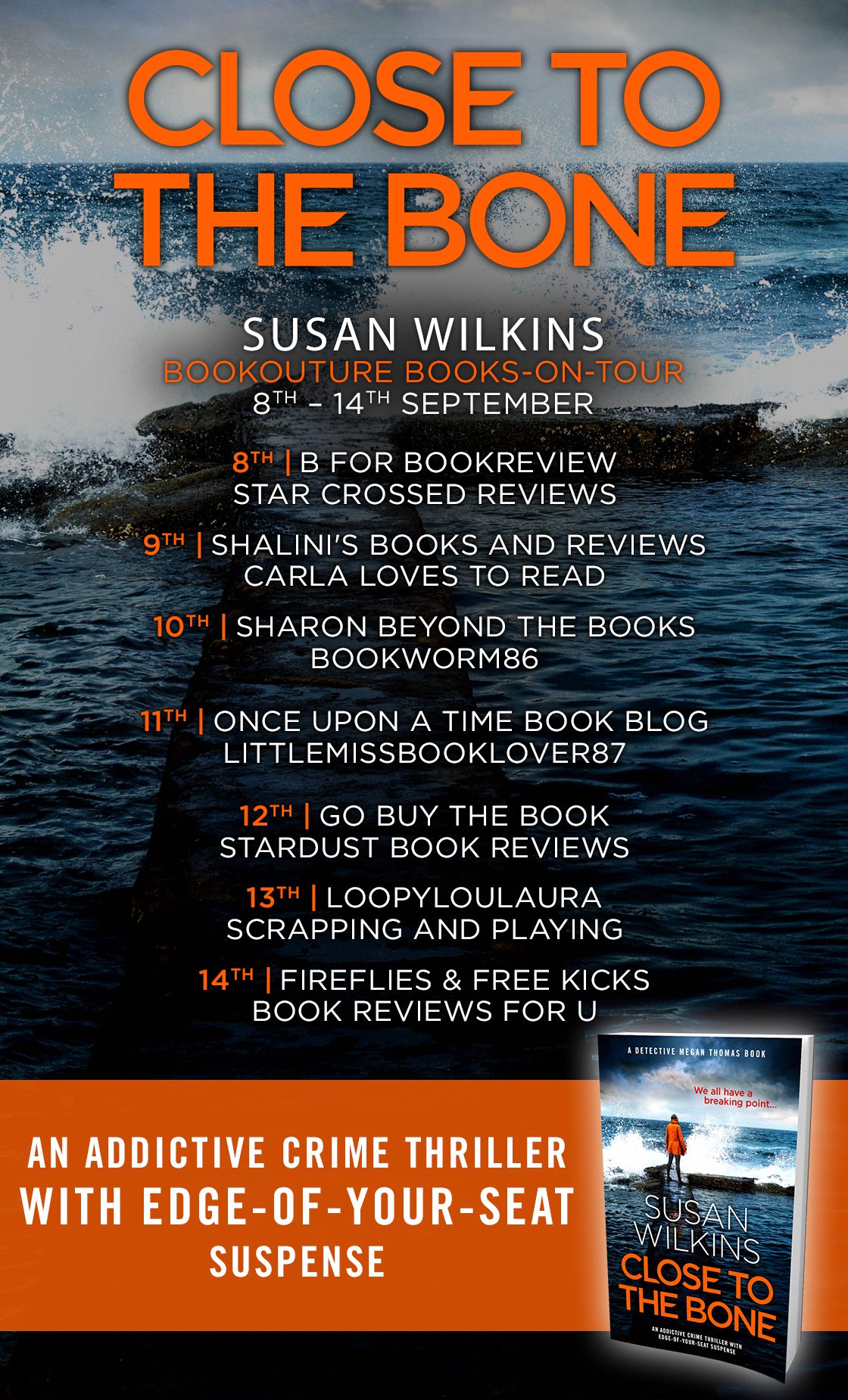 Susan Wilkins Media Kit:
Title: CLOSE TO THE BONE
Publication Day: 08/09/2020
Author:  Susan Wilkins
Buy  Link:
Description:
'Detective Thomas, there's no easy way to say this. We've brought Debbie in for questioning.'
'You mean my sister Debbie? What are you talking about? You've arrested my sister?'
'Megan, she's our prime suspect.'
Detective Megan Thomas hoped that moving to Devon would mean a quiet life. Her years undercover in London left her broken and alone, unsure if she would ever recover. Slowly, she's learning to work with a team and trust other people. But when her sister Debbie finds the body of local businessman Greg Porter, that peace is shattered.
Porter's wife and children don't seem entirely grief-stricken, and his business dealings are not all they appear to be. So why are the police so determined to focus on Debbie? And why is she acting so suspiciously? When Megan learns what happened between Porter and Debbie, it threatens to tear the family apart, and forces her to ask if her beloved sister could really have done something so terrible.
Her boss won't allow her anywhere near the case, leaving Megan on the sidelines. Caught between the job she loves, and what she feels she must do, Megan finds herself faced with an impossible decision. She's desperate to save her sister, but what if Debbie is lying? When a second body and a surprise confession takes the case into even muddier waters, Megan must decide where her loyalty lies – with her family, or the truth.
And whatever choice she makes, will she be able to live with herself?
Fans of Ann Cleeves, Angela Marsons and Mari Hannah will be hooked by this incredibly gripping mystery thriller.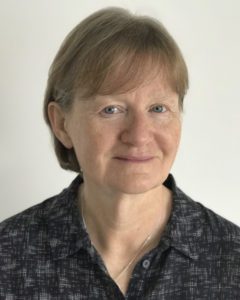 Author Bio:
Susan Wilkins also writes as S.J. Wilkins
Susan worked for years in television drama, wrote for shows including Casualty, Heartbeat, Coronation Street and Eastenders and created the London-based detective drama South of the Border.
Her gritty, Essex-based gangster trilogy – THE INFORMANT, THE MOURNER and THE KILLER – has been compared to Martina Cole and Kimberley Chambers and described as "blazingly brilliant" (Sunday Mirror).
IT SHOULD HAVE BEEN ME, her fourth book, is a twisty psychological thriller, featuring police detective Jo Boden, an ambitious cop still grieving for a murdered sister.
For 2020 a completely gripping new series from Susan introduces the tough and determined Detective Megan Thomas. For fans of Ann Cleeves, LJ Ross and Mari Hannah, this will keep you hooked from the first page to the last.
Writing as S.J. Wilkins, A KILLER'S HEART – a tense and timely political thriller, is now available on Kindle.
Author Social Media Links: