The 10th book in the Calladine and Bayliss series, Dead Wicked sees the two lead detectives re-evaluating their personal and professional lives. Calladine has been acting DCI but doesn't want to be stuck behind a desk so requests to return to his usual role. Bayliss's partner walks out on her and their son but she instantly starts up a relationship with new member of the forensic team.
The case is nasty: drugs, murder, blackmail and ransomware. One of the main suspects is newly released from prison after a crime involving Calladine's cousin. The new murders are in the same method as the old case. Can Calladine stop the killer before his own mother becomes the next victim…?
Calladine and Bayliss are very human and their personal issues bring a relatable and natural tone to the book. The arrival of a new DCI, Greco from one of Durrant's other series, brings a new professional dynamic to the police team.
The murders are grisly and the computer hacking makes the book bang up to date. I have only read Dead Guilty (book 9 in the series) so am unsure if the historic crimes are ones that have been dealt with in earlier books.
I absolutely loved this book until the final chapter and epilogue which I felt needed a little more exploration of the motive and interrogation of the killer, but this didn't spoil my overall enjoyment. It was a quick read as I literally couldn't put it down! The action was fast paced, the momentum kept up with the short chapters and I was completely engrossed in the plot. I can't wait for more of this series!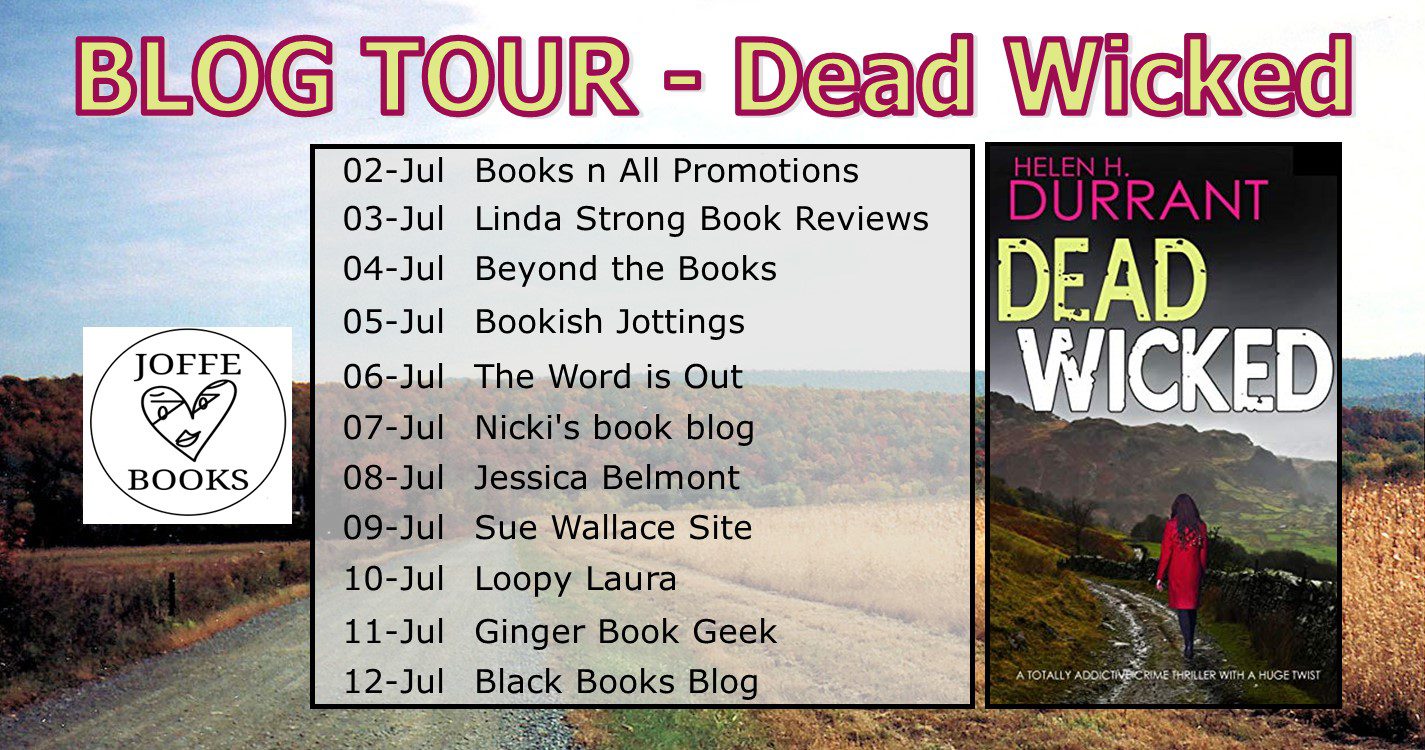 DEAD WICKED (Calladine & Bayliss #10) by Helen H Durrant
Looking for a brilliant best-selling crime mystery with great detectives?
DETECTIVES CALLADINE AND BAYLISS HUNT FOR A VICIOUS KILLER
The first victim is found on waste ground. His tongue has been cut out and stuffed down his throat.
Then another body is found dumped in a lake up in the hills. The same gruesome murder method is used.
And guess who the detectives' new boss is? The incredibly difficult Stephen Greco.
A TWISTED KILLER . . . AND A WICKED TWIST
Meanwhile Ruth Bayliss's personal life is falling part and someone is targeting local businesses with ransomware.
The prime suspect is a criminal Calladine thought he'd seen the last of.
WHO'S THE SERIAL KILLER AND WHO'S NEXT ON THE LIST?
Discover an absolutely unputdownable crime thriller from a best-selling author.
IN AN ENDING WITH A MASSIVE TWIST, THE DETECTIVES FIND EVERYTHING THEY BELIEVED IS WRONG.
If you like Angela Marsons, Rachel Abbott, Mel Sherratt, Ruth Rendell, or Mark Billingham you will enjoy this exciting new crime fiction writer.
DEAD WICKED is book ten of a new series of detective thrillers featuring D.S. Ruth Bayliss and D.I. Tom Calladine.
What readers are saying about the series
"I read it in one sitting." Aileen
"This books has lots of twists and turns throughout and with a cracking ending to this brilliant book." Nessa
"Really enjoyed this book." Nerys
"Kept me guessing till the end." Anna Maria
"I finished it in twenty-four hours and enjoyed every page." Joan
THE DETECTIVES
Tom Calladine is a detective inspector who is devoted to his job. His personal life, however, is not so successful. Having been married and divorced before the age of twenty-one has set a pattern that he finds difficult to escape.
Ruth Bayliss is in her mid-thirties, plain-speaking but loyal. She is balancing her professional life with looking after a small child.
THE SETTING
The fictional village of Leesdon is on the outskirts of an industrial northern English city. There is little work and a lot of crime. The bane of Calladine's life is the Hobfield housing estate, breeding ground to all that is wrong with the area that he calls home.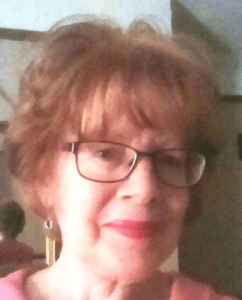 HELEN H. DURRANT
OVER 1 MILLION BOOKS SOLD!
Helen is one of the 'baby boomer' generation and began writing when she retired from her job at a local college. Born in Edinburgh to an English father and Scottish the family settled in a Pennine village between the counties of Lancashire and Yorkshire. It is an environment which has shaped her stories.  Writing is a second career and, despite having a bus pass, keeps her busy, and tuned in.
Helen has grown-up family and five grandchildren.
BOOKS BY HELEN H. DURRANT
CALLADINE & BAYLISS SERIES:
DEAD WRONG

DEAD SILENT

DEAD LIST

DEAD LOST

DEAD & BURIED

DEAD NASTY

DEAD JEALOUS

DEAD BAD

DEAD GUILTY
DI GRECO SERIES:
DARK MURDER

DARK HOUSES

DARK TRADE

DARK ANGEL
DI MATHEW BRINDLE SERIES:
HIS THIRD VICTIM

THE OTHER VICTIM
DCI RACHEL KING SERIES:
NEXT VICTIM

TWO VICTIMS

WRONG VICTIM
LINKS
Twitter: @hhdurrant