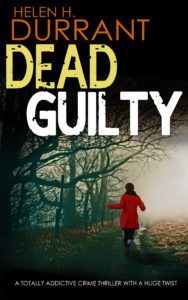 Dead Guilty is the first Calladine and Bayliss book that I have read but I have read one of Helen H. Durrant's books from another series previously
(

Next Victim

).

There were several points in the book that refers to events in the preceeding books and this frustrated me a little as I wanted more detail (time to go and read those other books!)
A child is abducted. Calladine's own home is broken into. Vigilantes walk the streets. Drugs are being distributed.
How are these crimes linked?
This is the challenge that the police are challenged with solving. At first they seem to be separate events but as more evidence for each case presents itself, the police realise that they are closely linked. The next problem is that high up in the police hierarchy is someone who doesn't want the answers found…
In this book we see a lot more of Calladine than we do of Bayliss. His personality shines through the book as we see the end of his romantic relationship, the announcement that he is to be a grandfather, and his interactions with both criminals and their victims. The drugs crimes feel personal as they take place in his neighbourhood.
This is a very good police procedure novel and it is easy to get drawn into the emotions of Calladine as he struggles to uncover the truth in light of obstacles including obstruction from his own superiors.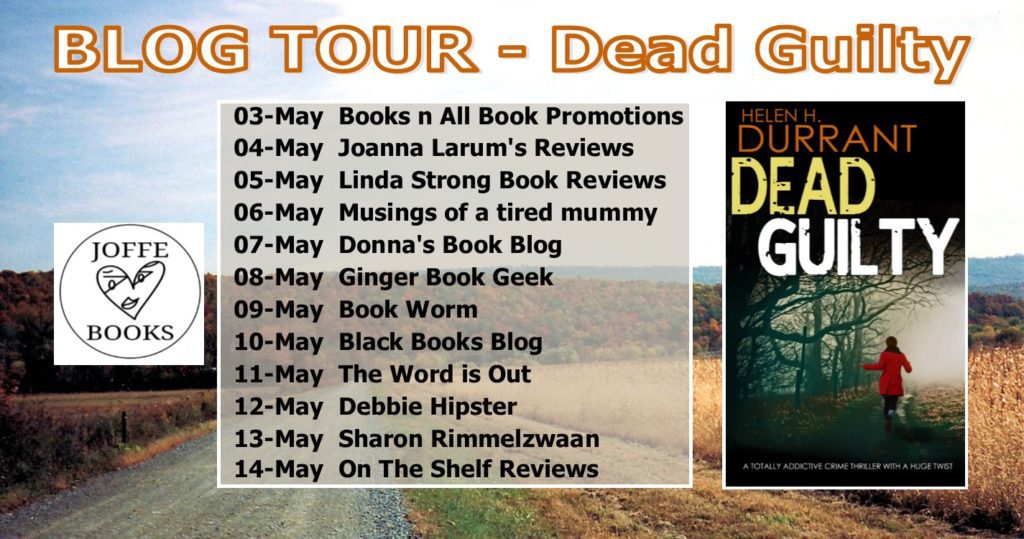 DEAD GUILTY (Calladine & Bayliss #9) by Helen Durrant
Looking for a brilliant best-selling crime mystery with great detectives?
Detective Calladine and Bayliss hunt for a missing child in a mystery with a shocking ending.
Sophie Alder is the three-year-old daughter of local factory owner, Richard Alder. Richard and his wife Annie are locals from the rough housing estate who've made it big.
Plus, there's a crime wave in Leesworth and the police can't cope. One thief even dares to break into Calladine's house.
A number of local men have formed a vigilante group. On one of their patrols they catch the burglar and he ends up dead.
The investigation is complicated and the detectives keep hearing about a shadowy figure called "Street," the mastermind behind the increase in drugs and theft.
With two more murders and Calladine's personal life in turmoil, the detectives face against time to find "Street" and the missing child.
In an ending with a huge twist, the detectives find everything they believed is turned upside down.
If you like Angela Marsons, Rachel Abbott, Mel Sherratt, Ruth Rendell, or Mark Billingham you will enjoy this exciting new crime fiction writer.
DEAD GUILTY is book nine of a new series of detective thrillers featuring D.S. Ruth Bayliss and D.I. Tom Calladine.
THE DETECTIVES
Tom Calladine is a detective inspector who is devoted to his job. His personal life, however, is not so successful. Having been married and divorced before the age of twenty-one has set a pattern that he finds difficult to escape.
Ruth Bayliss is in her mid-thirties, plain-speaking but loyal. She is balancing her professional life with looking after a small child.
THE SETTING
The fictional village of Leesdon on the outskirts of an industrial northern English city. There is little work and a lot of crime. The bane of Calladine's life is the Hobfield housing estate, breeding ground to all that is wrong with the area that he calls home.
DISCOVER YOUR NEXT FAVOURITE MYSTERY SERIES NOW
THE CALLADINE & BAYLISS MYSTERY SERIES
Book 1: DEAD WRONG
Book 2: DEAD SILENT
Book 3: DEAD LIST
Book 4: DEAD LOST
Book 5: DEAD & BURIED
Book 6: DEAD NASTY
Book 7: DEAD JEALOUS
Book 8: DEAD BAD
Book 9: DEAD GUILTY
THE DCI GRECO BOOKSBook 1: DARK MURDER
Book 2: DARK HOUSES
Book 3: DARK TRADE
Book 4: DARK ANGEL
MATT BRINDLE
Book 1: HIS THIRD VICTIM
Book 2: THE OTHER VICTIM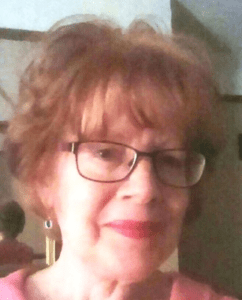 HELEN H. DURRANT
OVER 750,000 books sold of her Calladine & Bayliss and DI Greco Series
I'm one of the 'baby boomer' generation. I was born in Edinburgh to an English father and Scottish mother. My father was from the North West of England and this was where the family settled.
I know the area well, both the good and the bad, and so I set my books here. Sitting between two counties, Lancashire and Yorkshire, and between the city and the hills, it offers a rich mix of the industrial and the countryside and all the character therein. I always planned to write crime novels — to create the characters in my books. Since my retirement from a busy teaching job in FE, this is what I've done — almost to exclusion of anything else!
I have a grown-up family and five grandchildren. They see me as something of an eccentric — always on my laptop writing away. Writing is something of a second career and, despite having a bus pass, keeps me busy, young and tuned in the world as it currently is.
Twitter @hhdurrant