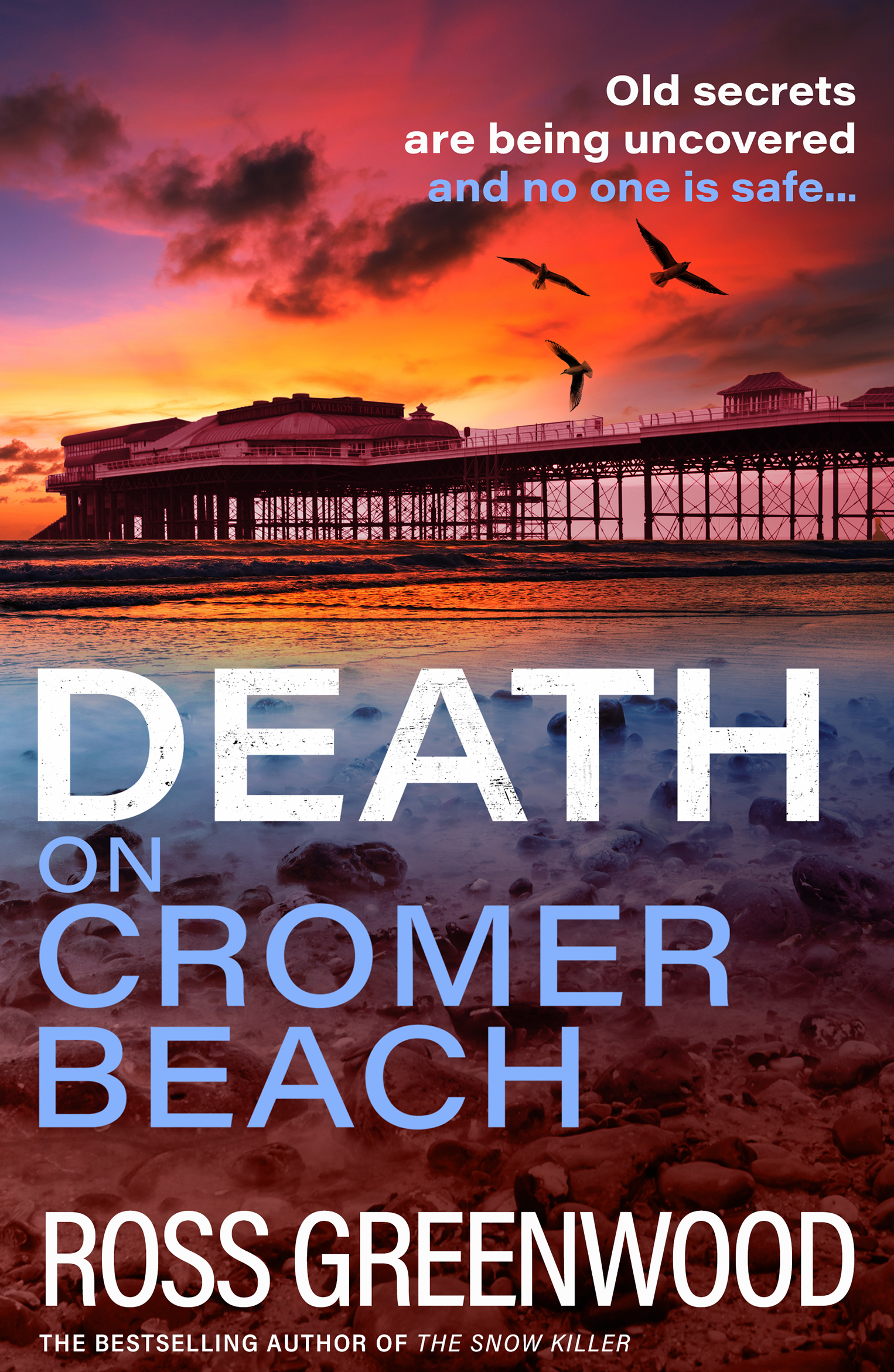 A dog walker makes a grisly discovery on a beach: a decapitated man and a woman buried alive in the sand. DS Ashley Knight and her team are in charge of the case but there are soon more bodies…
Death on Cromer Beach is a police procedural and crime thriller set in Norfolk. It is the first book in a new series.
Ashley has a heap of personal problems and a new DC to introduce to the area and police routines. There are several mentions of her past so I initially thought this might be a second book in a series but she comes clean to her new DC Hector Fade. This brings us up to date and kickstarts a more respectful and warm relationship between the pair.
I liked the personal and professional dimensions to the police characters. They are sympathetic to the vulnerable yet have a job to do so persevere with their investigations despite their personal feelings. Between the police characters there is a gentle humour and teasing but also a genuine feeling of collaboration and support which extends to other police teams.
The discovery of the first bodies is quite horrific as the woman is still alive but unable to escape. The case seems to relate to an event in the past and there are a range of suspects who could be involved or responsible. There are plenty of twists and turns and I thought the pace was good. I felt that the balance was just right between the developing relationship of the main investigating pair and their investigation of the murders.
Death on Cromer Beach is a vivid and dramatic novel.
I have previously reviewed two books from Ross Greenwood's DI Barton series: The Cold Killer and The Fire Killer.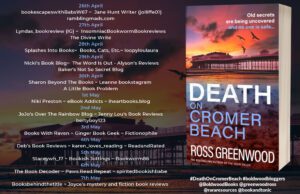 Death on Cromer Beach
A brutal double murder on a Norfolk beach horrifies the town of Cromer. The way the victims died is chilling and so Norfolk's Major Investigation Team task DS Ashley Knight to manage the case.
It soon becomes clear that the murders were carefully planned and the finger of suspicion points to an organised crime gang, but as the evidence mounts, a far more sinister theory emerges.
Ashley has been allocated a young but opinionated partner in Hector Fade, and sparks soon fly. Annoyingly for Ashley, Hector is no pushover and looks destined for great things.  When the pair delve into the case, they struggle to understand who would inflict such suffering on their victims and hope the crime is a one off from a deranged and dangerous individual. But then another body is found.
There's a killer on the loose who wants them to believe that the beach has a memory. They must be caught, or others will meet their end by the sea.

Author Bio –
Ross Greenwood is the author of crime thrillers. Before becoming a full-time writer he was most recently a prison officer and so worked everyday with murderers, rapists and thieves for four years. He lives in Peterborough.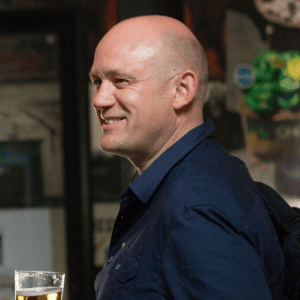 Social Media Links