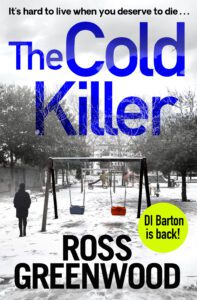 DI Barton is called to a prison when an inmate dies. It appears to be natural causes but murder is suspected when the man's widow goes on the run. The police need to identify the killer and begin to search for recently released prisoners. But they aren't quick enough and more bodies are found…
The Cold Killer is the fourth book in Ross Greenwood's DI Barton series but it is the first that I have read. I want to read them all as it was brilliant! There are no spoilers about events in previous books although other killers are mentioned but not by name.
The plot is delivered at a fast pace and I found myself reading faster and faster as I became totally absorbed by the narrative. There is some violence and allusions to child abuse but neither is too graphic. Things seem quite straightforward but the ending was a jaw dropper!
The book is written from two perspectives: The Cold Killer and DI Barton. This allows us to become immersed in both viewpoints equally and make an emotional connection with both characters. They are both written so well that they seem realistic and I could understand the emotions that underpin their actions.
The Cold Killer is in prison, due for release but haunted by the past. His best friend killed himself after abuse and now the killer seeks revenge on the abusers. DI Barton has a troubled homelife. His mum has dementia and he is relying on his wife to cope with her and their three children while he throws himself into the case. There is great banter between the crime team which allows humour to counteract the darkness of the murders and sex offenses.
The Cold Killer was a wonderful police procedural novel and crime thriller. I need to catch up on the previous books and look foward to book 5.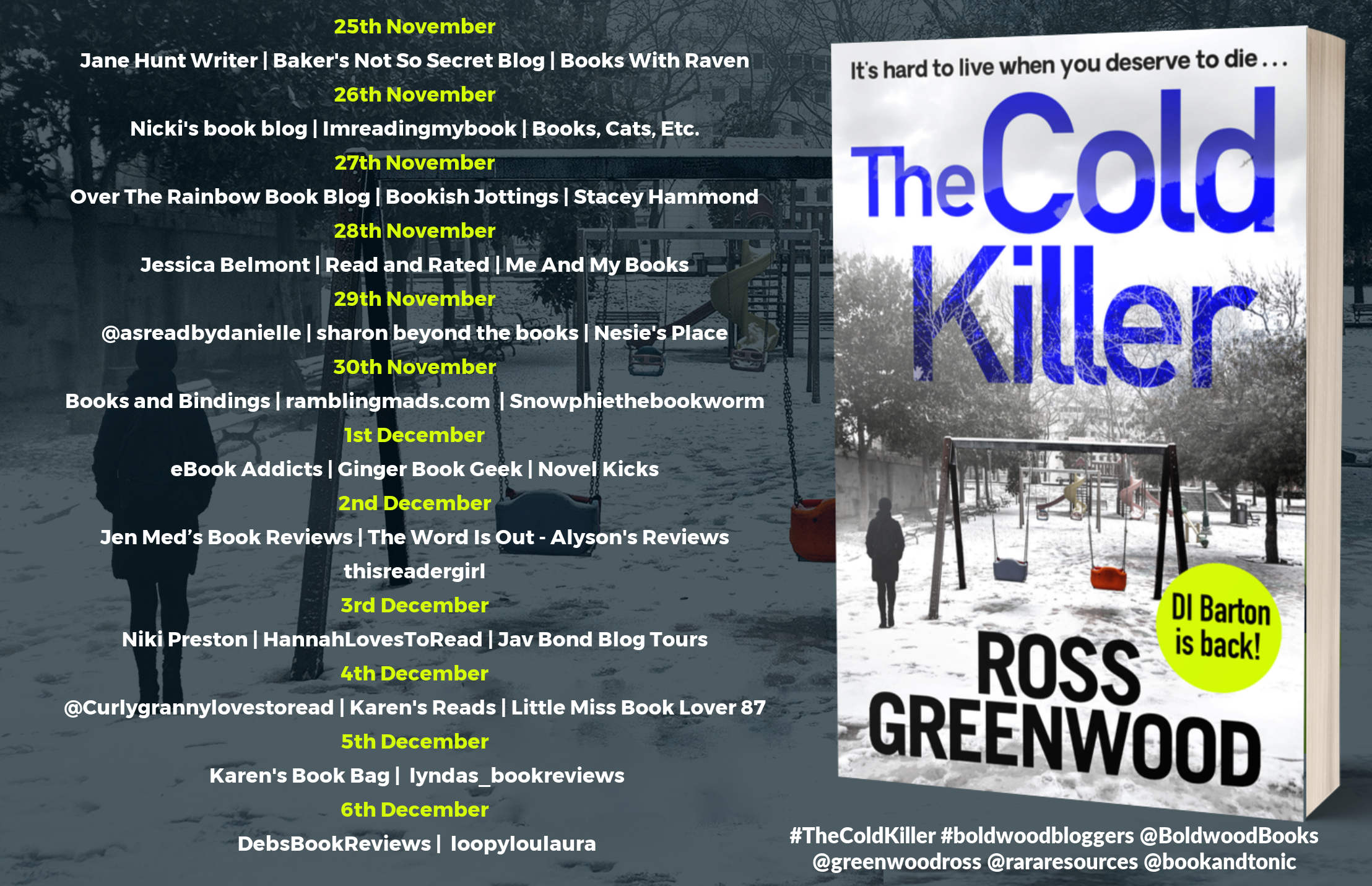 The Cold Killer book blurb
It's hard to live when you think you deserve to die…
When a tired old inmate is found dead in his cell, the prison is obligated to investigate and so DI Barton attends. The men he interviews have been convicted of some of the worst things a human being can do, but it appears likely that the death was due to natural causes.
When the house of the dead man is burgled and that crime is followed by a suspicious fire, Barton desperately needs to speak to his widow, but she's nowhere to be found.
In the space of twenty-four hours, everyone he wants to talk to has vanished. Then he receives some post which makes him believe he could be the next to disappear.
Barton's investigation goes full circle, through a series of brutal murders, back to the prison, and all signs are pointing to the fact that he's made a terrible mistake.
There's a violent killer on the loose, who wants everyone to learn that some people deserve to die.
DI Barton is back as Ross Greenwood continues with his bestselling series, perfect for fans of Mark Billingham and Ian Rankin.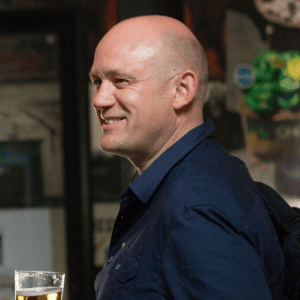 Author Bio –  Ross Greenwood is the bestselling author of eight crime thrillers. Before becoming a full-time writer he was most recently a prison officer and so worked everyday with murderers, rapists and thieves for four years. He lives in Peterborough.

Social Media Links –