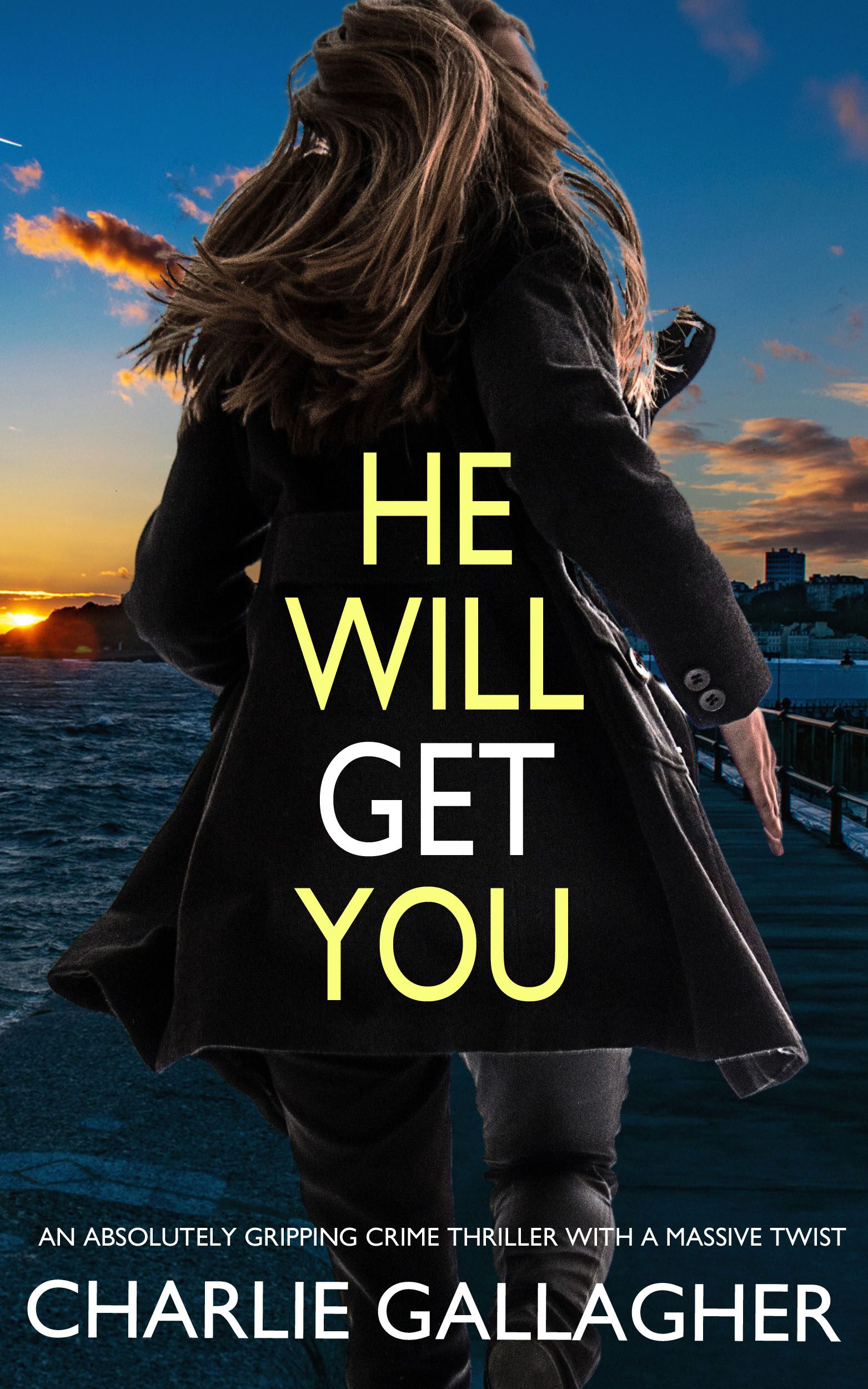 In her latest case, Maddie Ives faces a serial killer who is relentless and relishes the pain he causes. Lance has been hired by a gangster, Mason, whose son died and he blames the police officer involved. Lance agrees to kill PC Vince Arnold but to hide it amongst other murders so that the police canot trace it back to Mason.
The grotesque nature of the deaths is described in grisly detail as Lance enjoys his work and poses his victims to display them for their poor families and the police.
We are privileged with the knowledge of what Lance has planned for Vince and this creates an excellent sense of dread and anticipation for us as readers. However, plan B is required leading to a shocking conclusion and a devastating twist.
The motive and culprit are clear from the start of the book but the method of the killer and the emotional pain he inflicts makes this a tense book to read. The police procedure is almost painfully slow as every second counts against this sadistic man, but also the police activity feels completly authentic as author Charlie Gallagher is a serving officer.
This is the 5th book in the Maddie Ives series but works perfectly well as a standalone novel (I have reviewed the previous book in the series He Knows Your Secrets). There are personal elements of the story that are specific to Maggie: her relationship with her parents and her former lover Adam.
He Will Get You is a tense and enthralling read. Maddie remains a likeable lead character even though she isn't the lead detective on the case. Seeing the killer's perspective increases the intensity of the chilling plot and the ending is devastatingly good.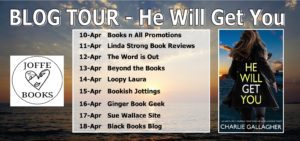 He Will Get You Description
THE MOST GRIPPING CRIME THRILLER OF 2020. FROM AN INTERNATIONALLY BEST-SELLING AUTHOR.
A KILLER WHO LOVES TO WATCH THE RESULTS OF THE HAVOC HE WREAKS
DETECTIVE MADDIE IVES FACES HER WORST NIGHTMARE.
Lance Askew is a career serial killer. He lives for it.
THE FIRST VICTIM
Alice Oxley runs her own café. An older man has become a regular over the last month. He likes to people watch. He doesn't say much.
When he does speak. It comes from nowhere, he waits until she is very close: "Your son is dead. I killed him."
Her boyfriend is dead too. He says he left them under the photo on the stairs, the one where they're all smiling together.
He drinks in her reaction then breaks the spell: "Go!" he rasps.
She runs home to see what he has done.
THE SECOND VICTIM
Michelle Rice pushes open her garden gate. It makes a squealing sound – it always has. It is how Lance Askew knows she's home. He can barely contain himself. He is waiting for her.
Soon she will see what he has done.
A THIRD VICTIM IS IDENTIFIED.
Another family are about to have their lives ruined.
Maddie Ives and Harry Blaker are the detectives who must stop this killer. And he is far from finished.
ONE OF THEIR OWN IS THE NEXT TARGET
HE WILL GET YOU: the new thriller from Charlie Gallagher. Perfect for fans of Kimberley Chambers, Damien Boyd, Rachel Abbott, Patricia Gibney or Mark Billingham.
What people are saying about CHARLIE GALLAGHER:
"You will not want to put this book down." Barbara
"A brilliant book." Viv
"Another highly entertaining, twisty and tension-filled read." Lou
"Up there with the best." Carole
"You just cannot put this book down once started. Loved it!" Rita
ALSO BY CHARLIE GALLAGHER
MADDIE IVES
1: HE IS WATCHING YOU
2: HE WILL KILL YOU
3: HE WILL FIND YOU
4: HE KNOWS YOUR SECRETS
5: HE WILL GET YOU
GEORGE ELMS, LANGTHORNE SERIES
Book 1 – Bodily Harm
Book 2 – Panic Button
Book 3 – Blood Money
Book 4 – End Game
Book 5 – Missing
Book 6 – Then She Ran
Book 7 – Her Last Breath
Standalone books:
Ruthless
Author Bio
Charlie Gallagher has been a serving UK police officer for ten years. During that time he has had many roles, starting as a front-line response officer, then a member of a specialist tactical team and is currently a detective investigating serious offences.
LINKS
Twitter:     @gloriouscharlie