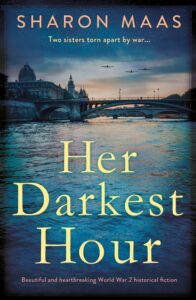 TRIGGER WARNING: this book is set during the second World War and contains upsetting details of Nazi atrocities
Alsace has been overrun by the Nazis and its occupants are being forced to adopt German names and forbidden to speak French. Her Darkest Hour is the tale of the war experiences of the Gaultier and Dolch families. Marie-Claire is employed by the mayor's office which is taken over by Nazi officials which has awful personal ramifications for her as the war continues. Jacques and Juliette join the resistance, whilst Margaux and Victoire assist Jews to hide and escape.
With the benefit of hindsight, and my History degree, the feelings of fear and dread for the main characters are there from the beginning. However, it is the second half of the book where, once we have developed an emotional attachment to the main characters, we learn of the horror inflicted by the Nazis on the Alsace community.
Marie-Claire is the main protagonist. Beautiful, outwardly confident but actually desperate to be loved and belong. Her journey over the book's pages is the most life changing of all the characters. She is rejected by those she loves and, despite her selfishness, it is impossible not to feel sympathy for her predicament as her hope is destroyed.
Some parts of Her Darkest Hour are difficult to read as the actions of the Nazis are so grisly, made even more so by the basis in facts that the author Sharon Maas has researched. I think the title of the book relates to both Alsace's darkest hour as well as Marie-Claire's.
The ending is extremely abrupt and I was left hoping for a sequel to find out how the different members of the family rebuild their lives and fractured relationships. I would also like to see more of Juliette and Jacques' story as their timeline splits off and we see little of their experiences.
Her Darkest Hour is a brutally good book, with strong characters and an excellent historical basis.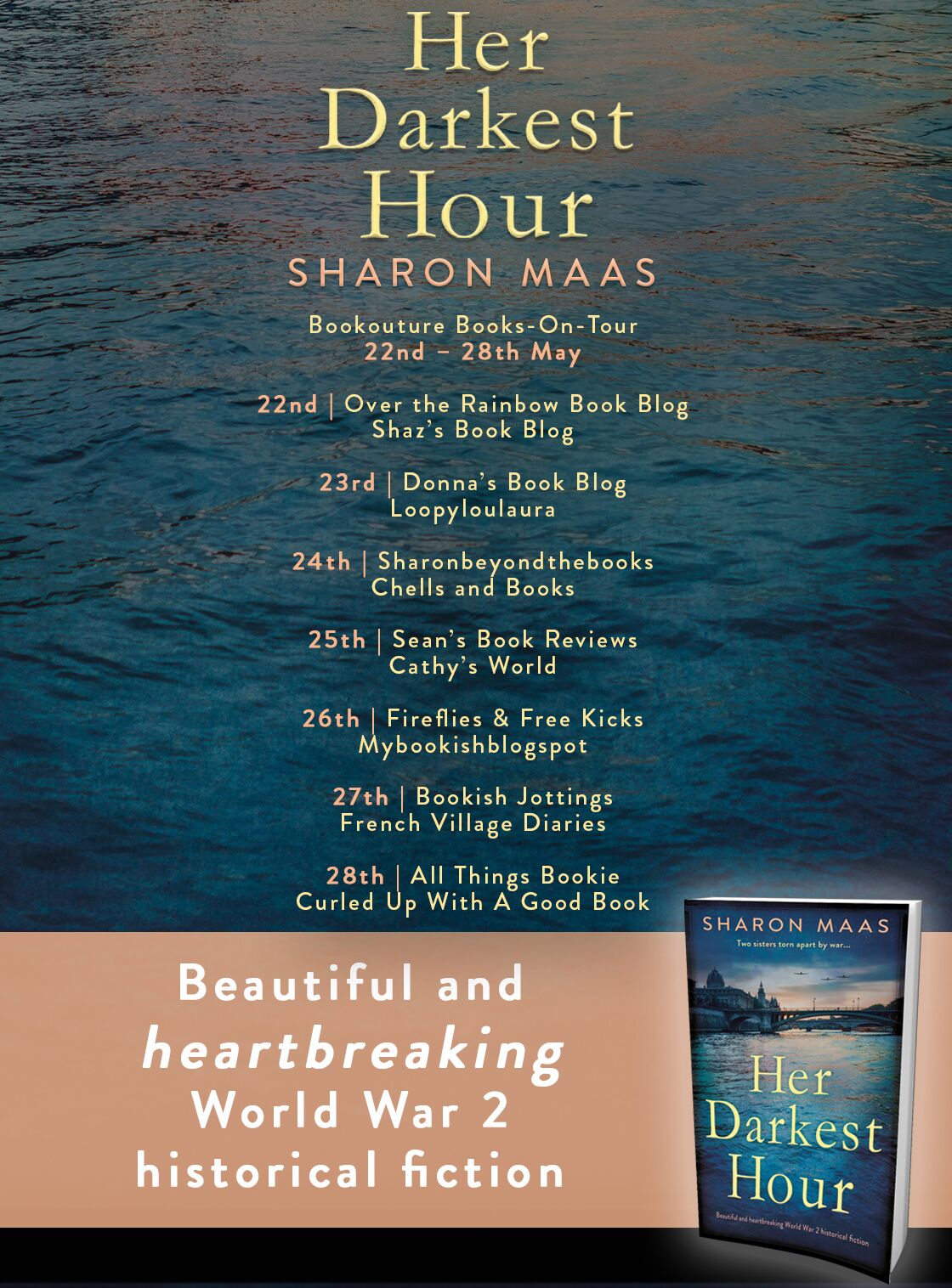 Book Description:
'You and me – we're sisters, not enemies. We've got a real enemy at our door and we need to focus on that – together, united. I don't want to be fighting you as well.'
In the small French town of Colmar, swastikas hang from lampposts, tanks are lined up outside the town hall, and twenty-one-year-old Marie-Claire is in love. She will do anything for her childhood friend Jacques, including spying on her German boss, Dietrich Kurtz. Anything to make Jacques see her in a new light, as something more than just a silly little girl.
But when Jacques rejects her, everything changes. Mortified and stung, Marie-Claire feels the need for revenge. She turns her back on those she loves and is catapulted into a new life.
Her little sister Victoire is aghast at her sister's traitorous behaviour, not least because Marie-Claire is endangering Victoire's own life-threatening mission, hiding Jewish refugees in their mother's wine cellar. And when Marie-Claire marries Kurtz, Victoire knows her relationship with her sister has been poisoned for ever.
But when Victoire learns someone she loves is in terrible danger, her only choice is to trust the sister who betrayed her. Kurtz, Marie-Claire's cruel and heartless husband, has key information and Victoire must persuade Marie-Claire to obtain it, even if it means risking Marie-Claire's life. As secrets come to light and close bonds are broken, will the sisters be able to heal old wounds?
An unforgettable and unputdownable story of two sisters ripped apart by World War 2. Fans of The Nightingale and The Ragged Edge of Night will fall in love with Her Darkest Hour.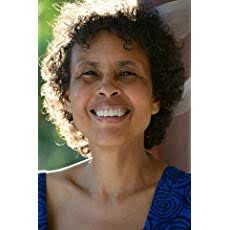 Author Bio:
Sharon Maas was born in Georgetown, Guyana, in 1951 and educated in Guyana and England. After leaving school she worked as a staff journalist at the Guyana Graphic and the Sunday Chronicle in Georgetown.
Sharon has always had a great sense of adventure and curiosity about the world we live in, and Guyana could not hold her for long. In 1971 she set off on a year-long backpacking trip around South America. In 1973 she travelled overland to India through Europe, Turkey, Iran, Afghanistan and Pakistan, and spent two years in an Ashram in South India.
Buy Links: