Millie is released from prison after being framed for a murder by her own twin sister Eve. She is ready to forgive Eve and hopes to rebuild their relationship. But Eve rejects her so Millie becomes intent on taking her sister's perfect life away…
Her Perfect Life is a psychological thriller that was absolutely gripping but pushed the boundaries of credulity.
Millie has our sympathy at the start as she has been convicted of a crime she didn't commit. She knows it was really her twin that was responsible and now is out for revenge. At this point my support evaporated a bit due to Millie's actions. She quickly learns that Eve doesn't have the perfect life that Millie imagines. She is being blackmailed by Gareth and Mya, forced to run errands for them, and now Millie is in their clutches instead.
Millie feels imprisoned again and begins to plan ways to escape. Multiple first person perspectives are used to show the plot developments. The majority of the book is from Millie's viewpoint and she seems like a good person that has been twisted by circumstances. Gareth and Mya are selfish and this makes us hope even more that Millie will escape them.
There is the added problem of Eve's cop boyfriend and Millie struggles to maintain the pretence that she is her twin. The tension builds and I was fully on her side again even though she isn't an innocent victim. The ending was wickedly clever and left me satisfied with the outcomes for the characters.
Her Perfect Life is thoroughly entertaining so suspend your disbelief and enjoy!
Book Blurb
Eve's life seems perfect. Until you have to live it.
Millie has just served a long sentence for a murder she didn't commit. It's her identical twin sister Eve who was the killer – and the person who framed Millie.
Millie is willing to forgive Eve and hopes they can still be loving sisters. But when she is released, instead of welcoming her, Eve coldly rejects her. Now Millie only wants one thing – revenge.
Eve seems to have the perfect life – plenty of money, a beautiful house. So Millie's plan is simple – she'll kill Eve and step into her shoes.
But Millie soon discovers her sister's life is anything but perfect. She had become involved with a dangerous man – controlling, possessive, ruthless.
And now he owns Millie. Caught in a deadly web of deceit, she must continue playing the part of Eve. Her life depends on it.
Can she find the strength to escape this new prison? Or will she be trapped forever in… her perfect life?
Her Perfect Life – the stunning psychological thriller from the best-selling author of The Secret Wife.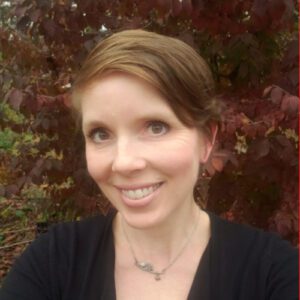 Author Bio
Emily Shiner always dreamed of becoming an author but first served her time as a banker and a teacher. After a lifetime of devouring stacks of thrillers, she decided to try her hand at writing them herself. Now she gets to live out her dream of writing novels and sharing her stories with people around the world. She lives in the Appalachian Mountains and loves hiking with her husband, daughter, and their two dogs.
Follow her at: