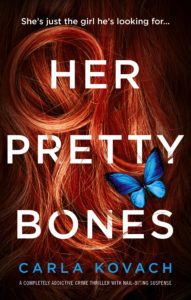 This is quite a hard hitting book, dealing with teenage runaways, homelessness and drugs. Gina Harte's team investigate after a young woman is thrown or jumps from the back of a van. She is in a terrible state and dies before she can reveal what has happened to her. In her last moment of consciousness she says 'help her' and the police are hunting for the person who needs rescuing.
The pain of a mother searching for her runaway daughter is quite harrowing especially as we, the reader, suspect we know what has happened to the girl. Another girl is concerned about a strange visitor where she works: is there a connection? Meanwhile we see the viewpoint of a young woman enslaved to drugs, kept locked up whilst caring for an elderly lady.
Police detective Gina Harte has her own issues to deal with. Her career has frequently got in the way of her relationship with her daughter Hannah who resents it even more now that she is a mother and wants her own mum to be there for the family. Yet Gina cannot help but be dedicated to her work and bringing the case to a close.
This is the third book to feature Gina Harte and the first one that I have read. It works perfectly well as a stand alone novel but I would like to read the prequels to learn more about Gina's relationship with her daughter, and future books to see how it and her career develops.
Title: Her PRETTY Bones    
Author:  CARLA KOVACH
Buy  Links:      
Description:
THE UNPUTDOWNABLE NEW THRILLER FROM THE BESTSELLING AUTHOR OF THE NEXT GIRL
She's just the girl he's looking for…
A young woman falls from a van speeding down a quiet road. Battered and bruised, she turns her head to the person who comes to her aid. 'Help her', she whispers before her eyes close.
Days later, the body of another young girl is found in a shallow grave just a few miles away. The similarities between the two girls are startling – same age, same frail body, same shocking red hair.
As the town fears there's a serial killer living amongst them, Detective Gina Harte must put aside her own struggles at home, and catch the killer before he finds another perfect girl.
AN ABSOLUTELY HEART-STOPPING CRIME THRILLER FROM CARLA KOVACH – if you like Lisa Gardner, Robert Bryndza or Clare Mackintosh, Her Pretty Bones will have you hooked.
Author Bio:
Carla Kovach was born in Birmingham, UK and now resides in Redditch, Worcestershire. Author of supernatural drama 'Flame,' psychological thriller 'To Let,' crime thriller 'Whispers Beneath the Pines,' and holiday comedy, 'Meet Me at Marmaris Castle.' Carla also writes stage and screenplays, some of which have been produced in the Worcestershire area. Her feature film 'Penny for the Guy' is being made and is set for release in 2019.Her latest book, Her Final Hour, has been published by Bookouture. It is the second in the DI Gina Harte crime series.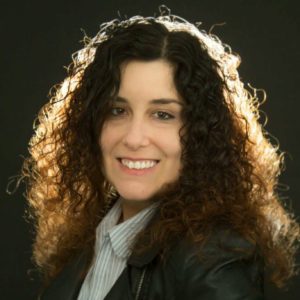 Author Social
 Media Links: