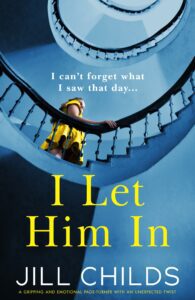 Louise is hit by a car when cycling home after an argunment with her boyfriend. Her broken leg forces her to stay at home and she decides to redecorate so that she has some company. She feels a connection with Ed but both are hiding secrets about their pasts…
I Let Him In is described as a domestic drama but is so much more than that! It appears to have a mystery at its heart: who was driving the car that hit Louise? Was it deliberate? I had several theories about who could have been responsible and what their motivation was.
However this book completely surprised me…
The pace is reasonably slow as Louise recovers from her injuries and begins a friendship with decorator Ed. Things step up a gear halfway through when they both reveal the secrets that have got in the way of their previous relationships. My heart was breaking for both of them suffering alone for so long and I felt delighted that they had finally found someone to trust.
I was enjoying this book as a gentle romance and a mystery concerning Louise's accident. However, the last quarter of the book blew me away with the plot twists. My jaw literally dropped and I devoured the pages as the book raced towards its conclusion. The final pages saw me sobbing and even now writing this review my eyes are filling with tears thinking of the beautiful ending.
I Let Him In was so much more than I expected. I have previously reviewed
The Mistress

,The First Wife and 

Invisible Girl

by Jill Childs.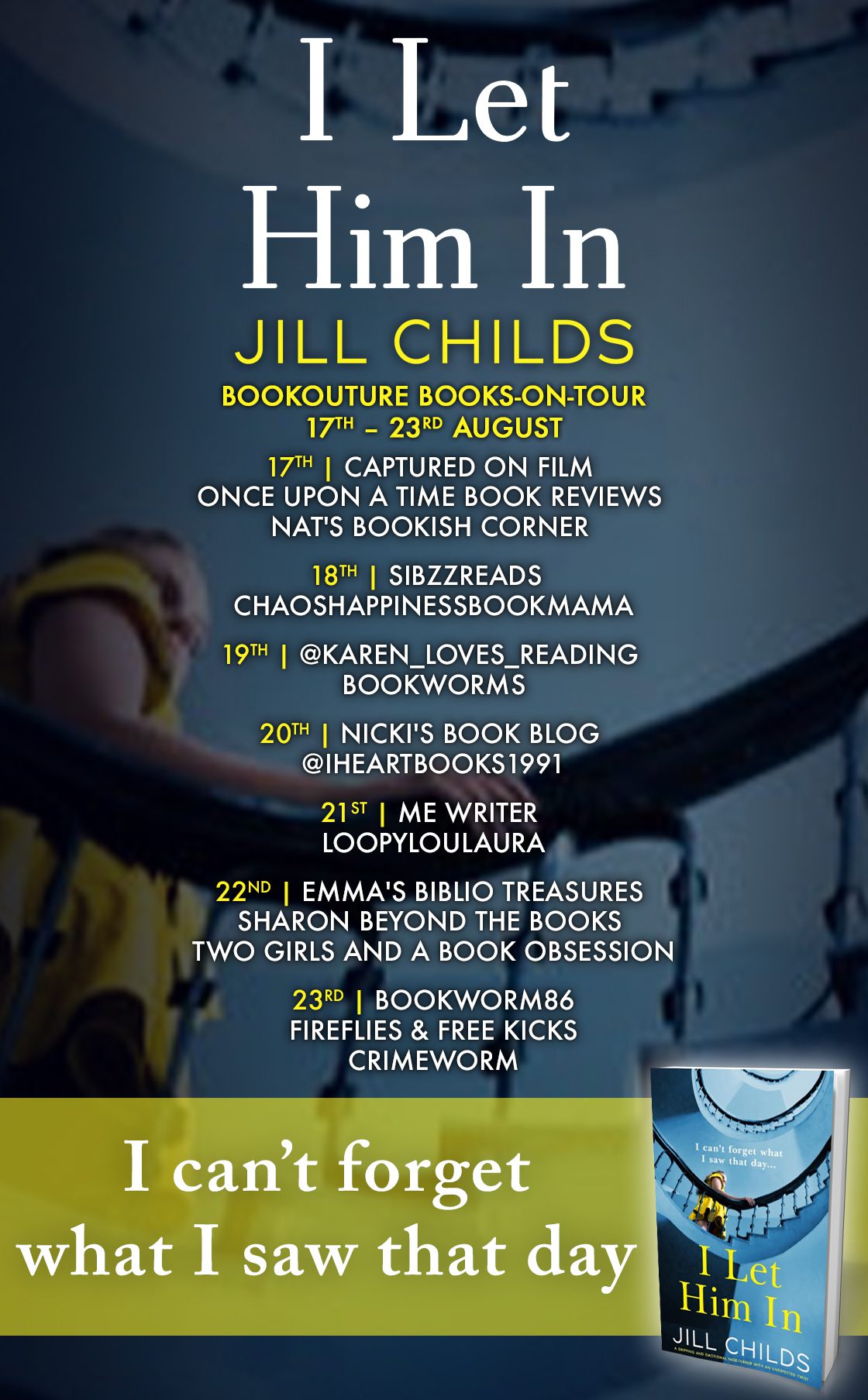 MEDIA PACK
Book: I Let Him In
Author: Jill Childs
Pub Day: August 17th 2021
Buy Link:
About the Book:
Last night I dreamt about the past for the first time in years. I thought I was over it. I thought I'd finally learned to block it out. But I'm right back there, all over again, inside the house. The room is dark, the corners black with shadow. Then, the scream…
When Louise Taylor is hit by a car as she cycles home in the rain following a fight with her boyfriend, she's left hurt, frightened and confused. And worse, something tells her it wasn't an accident.
Housebound in her cramped apartment while she recovers, flashbacks to her traumatic childhood begin to resurface, threatening her hard-won self-control. Desperate to keep busy and distract herself, she hires Edward – a friend of a friend – to repaint her shabby living room and, hopefully, keep the past at bay.
But when Edward arrives – quiet, considerate and handsome – Lou instantly feels like they've met before, that she can trust him. Tired of carrying the guilt alone after all these years, Lou tells Edward her secret. And to her surprise, he doesn't pull away. He doesn't gasp, or grimace or preach about what she did. And Lou is so relieved to finally be free of this burden at last.
Until she learns that Edward has a secret of his own. One he's been waiting a very, very long time to tell…
A gripping domestic drama from a USA Today bestselling author full of twists and turns, and with a very unexpected ending. Fans of Amanda Prowse, Kerry Fisher and Jodi Picoult won't be able to stop turning the pages.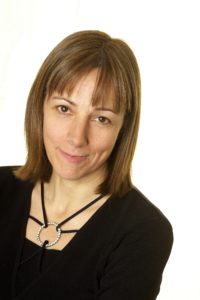 Author Bio
Jill always loved writing – real and imaginary – and spent thirty years travelling the world as a journalist, living overseas and reporting wherever the news took her. She's now made her home in south-west London with her husband and twin girls who love stories as much as she does. Although she's covered everything from earthquakes and floods, wars and riots, she's decided some of the most extraordinary stories are right here at home – in the secrets and lies she imagines behind closed doors on ordinary streets just like yours.
Social Media