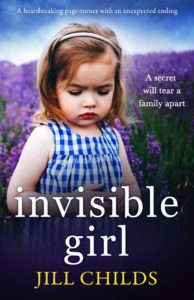 Motherhood, broken relationships, mental health, suicide, alcoholism, , shoplifting, adoption.
Big subjects but all sensitively dealt with in Invisible Girl.
Three women are brought together through a twist of fate. Becca is struggling financially and emotionally after leaving her husband. She accidentally leaves her money at the cashpoint and fears the worst but the cash has been kept safe by a homeless woman Maddy.
Becca invites Maddy back to her home for the night as thanks. Her friend Sarah has grave concerns about this but is hiding her own secrets and doesn't want to risk her friendship with Becca.
Later, Maddy is attacked on the streets and Becca takes her in longer term. This helps both Becca and Sarah by providing free child care so they can work. But can Maddy stay sober and stay part of the family?
There is really good character development over the course of the book. Despite their flaws, I found myself caring deeply about the women and wanting them to find the happiness that is missing from their lives.
Invisible Girl is a deeply emotional book and Jill Childs has cleverly spun the narratives together, giving each woman a voice and an insight into their psychological state which explains their motivations.
The twist is quite obvious the whole way through but this didn't spoil the book at all. In fact, I was waiting eagerly for the characters to discover the truth so it actually increased my anticipation.
The topics mentioned in my opening line may seem overwhelming but they were all handled gently and without judgement. I am pleased that the author didn't shy away from tough subjects or sugar coat them. By focussing on the individual strands, she presents the women's experiences in a delicate but powerful way.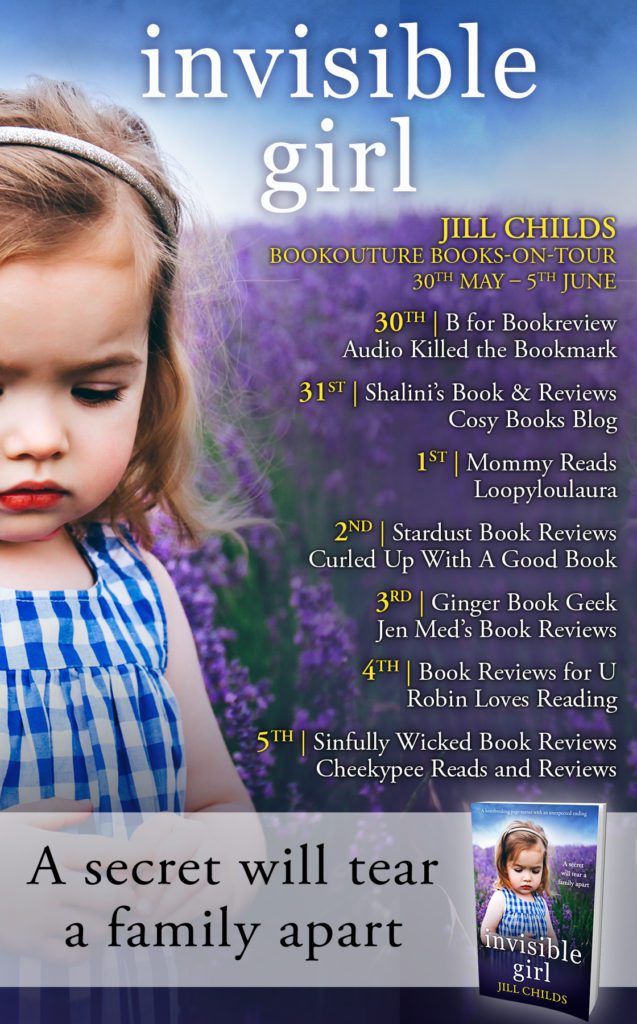 Title: Invisible Girl: A heartbreaking page turner with an unexpected ending
Publication Day: 30/05/2019
Author: JILL CHILDS  
UNIVERSAL Buy  Link:   
Description:
 A heartbreaking story of family secrets from the USA Today bestselling author of Gracie's Secret. Perfect for fans of Jodi Picoult and Diane Chamberlain.
I know you. I know you in a way you can't even imagine. I have been searching for you in the years since you wrote that letter – the letter that told me you were looking for me too. But now that I've found you, I don't know if I can say the terrible truth of what I am. It would ruin your perfect life. It would hurt your beautiful daughter.
So, I hesitate – bide my time, for now. This morning, you're running late and your little girl, tugged by the hand, scurries to keep up with you. She's clean but a little scrawny. Maybe that's because you strugglewith the bills; maybe she's just made that way.
I know what it is to have lost a child. I pray you never learn how that feels. But I can't wait forever… and when I finally tell you my secret, will it break you like it did me all those years ago?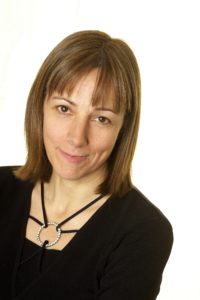 Author Bio:
Jill has always loved writing – real and imaginary – and spent 30 years travelling the world as a journalist, living overseas and reporting wherever the news took her. She's now made her home in London with her husband and twin girls who love stories as much as she does. Although she's covered everything from earthquakes and floods, riots and wars, she's found some of the most extraordinary stories right here at home – in the secrets and lies she imagines behind closed doors on ordinary streets, just like yours.
If you've enjoyed reading one of Jill's books, please do leave a review.
For latest news, follow Jill on Twitter (author_jill) and Facebook (Jill Childs)
Author Social Media Links:
Website: n/a