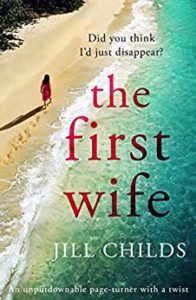 Sophie has had a bumpy few months so is excited to get an invitation to stay with her old friend Caroline who she hasn't seen in over 20 years. Once she arrives, she starts to feel uneasy about the subdued behaviour of Caroline's daughter Lucy and wonders what caused such sadness.
It isn't obvious until the last third of the book why it is called The First Wife but I won't give away any spoilers! Suffice it to say that Sophie needs to work out clues, using Agatha Christie as an inspiration.
We see Sophie in the present day and Caroline in the past. This dual viewpoint narrative allows us to trace the tension in Caroline's marriage that Sophie is now picking up on in the present day. Both female lead characters are warm and realistic, although Caroline in the present is more stressed due to her new business and worry about her daughter and husband.
The plot develops gradually to show the uncertainty that Sophie feels in an unfamiliar place with strangers whilst trying to win the affection of troubled Lucy. The mystery is sustained until the final chapter and, although I was slightly incredulous about the outcome, it was entertaining to read.
Author Jill Childs has a beautiful way of writing and the scenery really comes to life. This does make the chapters quite long and wordy, slowing down the action but evoking the landscape to represent the turbulence of the plot.
Overall, I thought The First Wife was an enjoyable and quick read.
Take a look at my review of Invisible Girl also by Jill Childs.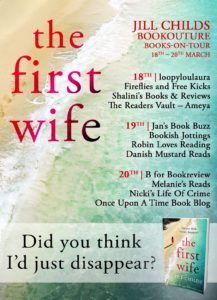 Book Description:
I moved closer to the little girl, afraid that our voices would be caught by the monitor.
'What happened to you, Lucy? Can you tell me?'
When Sophie's life falls apart, she accepts an invitation from a childhood friend, Caroline, to visit her family's beautiful beach house, situated at the mouth of an isolated cove, miles from the nearest town. The silence is broken only by the rhythmic crash of the waves against the jagged black rocks below.
But when Sophie arrives, she finds her friend much changed. Caroline – who used to be so warm and confident – is secretive and on-edge, spending long, unexplained hours away from her family. And then there's Caroline's little daughter Lucy – who stopped speaking soon after they moved in. Caroline assures Sophie that it's only a phase, but Sophie thinks Lucy looks a little uncared for, a little afraid…
Then one night Sophie is woken by a scream and runs to find Lucy, out of bed and at the attic window, staring in terror at the view below. When Sophie goes to look, her blood runs cold…
What secrets hide behind closed doors in this isolated house by the sea? A compelling domestic drama from the USA Today bestselling author of Gracie's Secret. Perfect for fans of Big Little Lies and The Couple Next Door.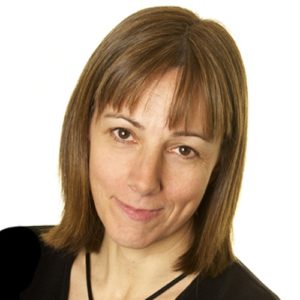 Author Bio:
Jill always loved writing – real and imaginary – and spent thirty years travelling the world as a journalist, living overseas and reporting wherever the news took her. She's now made her home in south-west London with her husband and twin girls who love stories as much as she does. Although she's covered everything from earthquakes and floods, wars and riots, she's decided some of the most extraordinary stories are right here at home – in the secrets and lies she imagines behind closed doors on ordinary streets just like yours.
Buy Links: