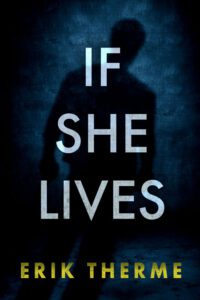 Tess finally feels ready to start afresh but her life is thrown back into chaos when her home catches fire and the past refuses to go away…
If She Lives is the third book in this series ( I have not read the first book If She Dies, but I have read and reviewed the second book If She Wakes). Although there is a summary in the prologue, I think it would be beneficial to read the books in order so that you can easily understand the nuances of the relationships between the characters.
This is quite a short book so can be read quickly. Tess is still haunted by the past but is ready for the future until she begins to fear the past hasn't finished with her. She feels ready to move on but the reminders about her suffering and the losses she has endured mean that she needs to resolve things once again.
The book is very dialogue driven so the tension is clear and not slowed down by descriptions of places and people. Tess doesn't know who to trust and neither did I! Characters she has known previously, and the new people she meets, act in a way that make her – and us – suspicious of their motives.
If She Lives is a tense thriller with a strong yet vulnerbale female lead character.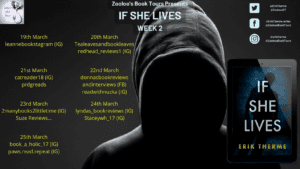 Book Blurb
Tess Parker knows tragedy better than most.
After surviving the death of her daughter and kidnapping of her nephew, Tess is ready to return to normal life. But her troubled past has other plans, and when an old threat reemerges, Tess must seek the help of an unlikely ally to set things right.
No matter what the cost.
Author Bio
Erik Therme has thrashed in garage bands, inadvertently harbored runaways, and met Darth Vader. When he's not at his computer, he can be found cheering on his youngest daughter's volleyball team, or watching horror movies with his oldest. He currently resides in Iowa City, Iowa—one of only twenty-eight places in the world that UNESCO has certified as a City of Literature. Join Erik's mailing list to be notified of new releases and author giveaways: http://eepurl.com/cD1F8L
Follow him  at: