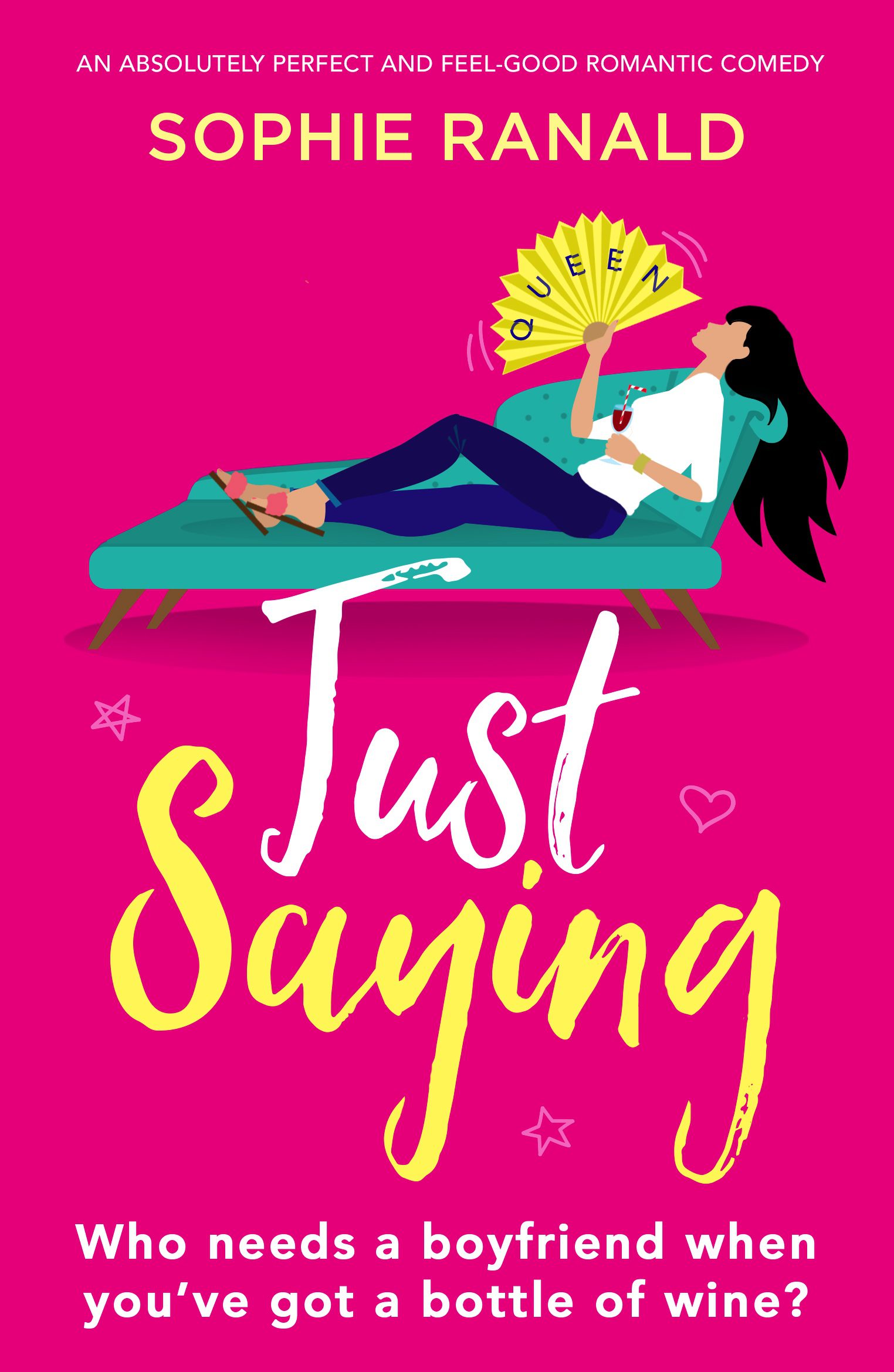 TRIGGER WARNING: this book contains a sexual assualt
Alice has her career and love life sorted. But an allegation about her boss results in her losing her job. She immediately falls into a new role in a rundown pub, earning a pittance but much happier. Until her boyfriend Joe suggests they take in a lodger to help with the rent. Only problem is that he wants his ex Zoe to move in…
As it turns out, Alice's life wasn't so perfect before. Her new permanent job was a result of a sexual assault that she was too scared to report and never told Joe about. This is gradually revealed over the course of the book and is a dramatic element that contrasts with the light hearted tone of the rest of the book.
Our sympathy is immediately with Alice as she tries to negotiate a change in career as well as her fears for her relationship with the arrival of Zoe. It is easy to identify with Alice's doubts about trusting Joe and Zoe but there is also a potential love entanglement for Alice which muddies the moral absolutes.
The plot is delivered through a humorous narrative which feels very natural and easy to read. The characters are all interesting and engaging. Despite the sexual assault, the majority of Just Saying is warm and feelgood, entertaining and enjoyable. The happy ending for a certain peripheral character left a tear in my eye…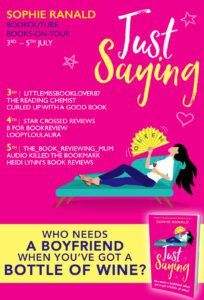 Media Kit:
Title: Just Saying
Author: Sophie Ranald
Publication Day: July 3rd 2020
Buy Links:
Description:
I almost gave up on love. My ex, who called his private parts 'Nigel', was enough to put me off men forever. But then I met Joe.
Alice thought she'd found Mr Right. Her blue-eyed boyfriend Joe gives her butterflies, makes her bacon sandwiches when she's hungover, and doesn't have a nickname for any of his body parts.
She should have known it was too good to be true. Because one day, Alice and Joe bump into Zoe. According to him, Zoe's 'just an old friend'. But Alice saw the way they froze, and heard the strange note in Joe's voice when he said her name.
Then, out of the blue, Zoe needs a place to live. And Joe has the bright idea of inviting her, and her fluffy ginger cat Frazzle, to stay with them.
Alice tries her hardest not to feel threatened. But the thing is, Zoe doesn't survive off microwave meals, or go days without washing her glossy copper-coloured hair, or accidentally get mascara in her contact lenses.
Joe's ex might be pretty much perfect, but there's no way that Alice will let Zoe steal him. She's on a mission to prove that three (four, if you count the cat) is definitely a crowd…
This fabulous, feel-good page-turner is for anyone who has ever got a little too drunk and checked out their partner's ex! (We've all been there…) Fans of romantic comedies by Sophie Kinsella and Lindsey Kelk, and TV shows like Crazy Ex-Girlfriend and Jane the Virgin, will love this utterly relatable read.

Author Bio:
Sophie Ranald is the youngest of five sisters. She was born in Zimbabwe and lived in South Africa until an acute case of itchy feet brought her to London in her mid-20s. As an editor for a customer publishing agency, Sophie developed her fiction-writing skills describing holidays to places she'd never visited. In 2011, she decided to disregard all the good advice given to aspiring novelists and attempt to write full-time. After one false start, It Would Be Wrong to Steal My Sister's Boyfriend (Wouldn't It?) seemed to write itself. Her second, third and fourth novels followed. Sophie also writes for magazines and online about food, fashion, finance and running. She lives in south-east London with her amazing partner Hopi and Purrs, their adorable little cat.
To find out about Sophie's forthcoming releases and get access to free books and special offers, sign up to her newsletter at sophieranald.com or
Author Social Media Links: