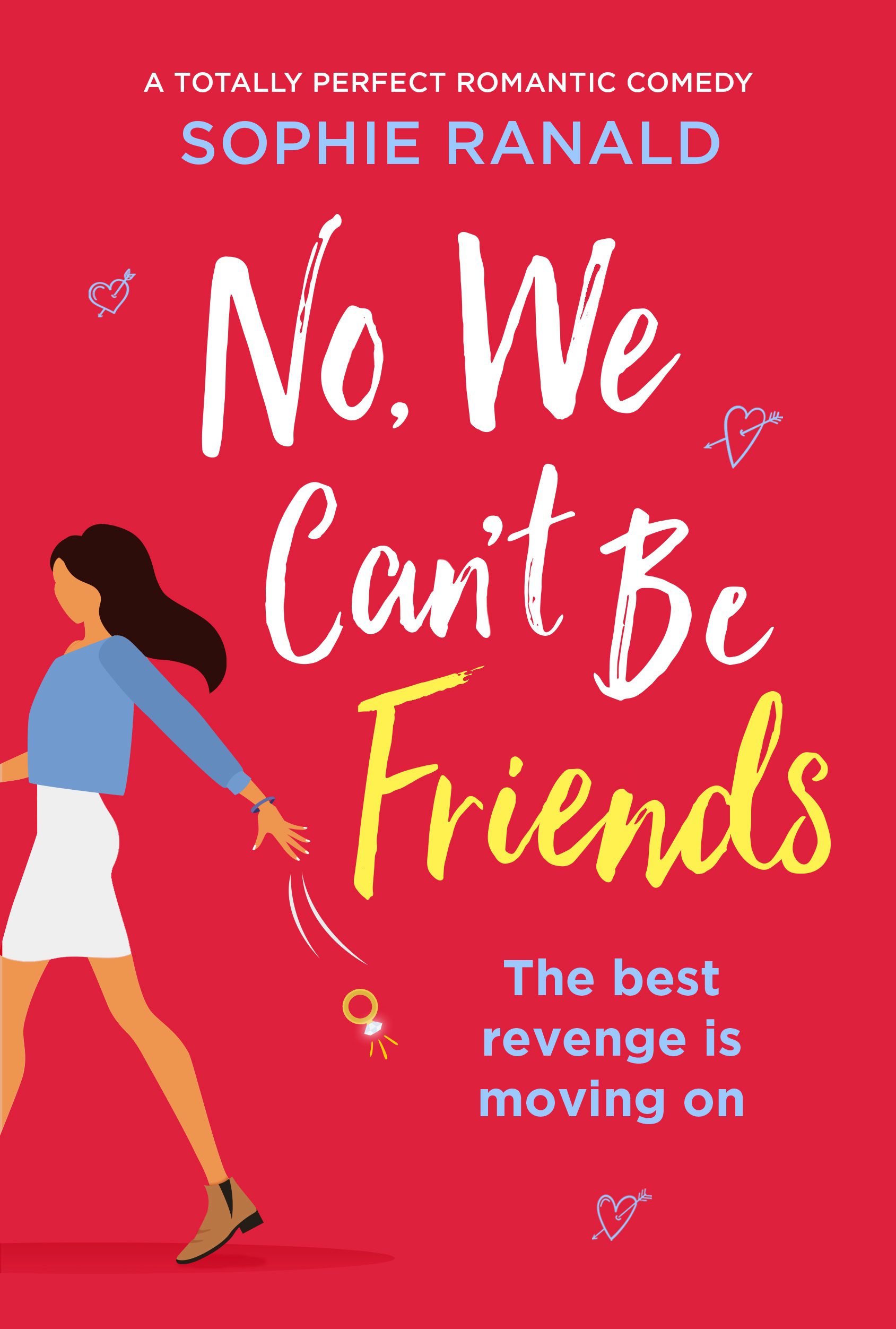 Sloane and Myles are ready to have a baby and are creating their dream house. But all is not well in their relationship and Sloane suspects that Myles is cheating…
Sloane is a vulnerable character, desperate for the love that she missed out on from her estranged mother. Her gradual realisation of the selfishness of Myles is at odds with her longing to be married to him.
Sophie Ranald really makes us care about her characters but also despair at the mistakes they are making. Like with her previous books, there are serious threads of plot involving alcoholism and miscarriage: this makes the book deeply emotional to complement the humour.
The first person narrative is witty and chatty, with the odd Americanism or US spelling to remind us that she is from the States.
Possibly my all time favourite quote from a book and I simply have to include it here: 'He's an utter wankpuffin, Sloane. A twatbadger, a cockwomble, a dickbiscuit.' Sums up my opinion of Myles pretty accurately!
We catch glimpses of the lead character from another book as the PR company is that used by Gemma in Out With The Ex, In With The New.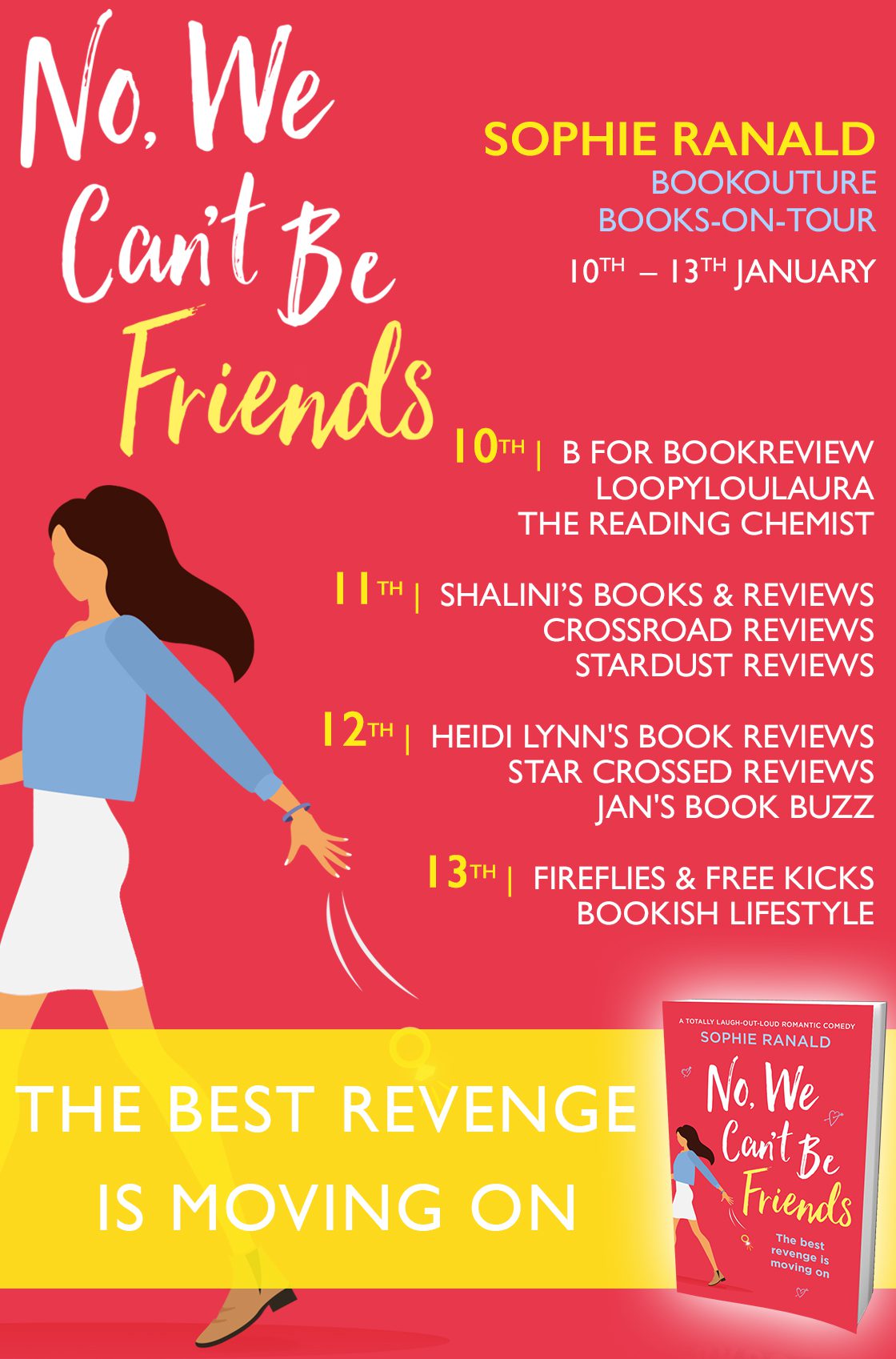 Media Kit:
Title: No We Can't Be Friends      
Author: Sophie Ranald  
Publication Day: 10/01/2020
Buy Links:
Description:
He was perfect. Denim-blue eyes, a dazzling smile. And he hadn't sent me a picture of his junk. Which is about as rare, these days, as a Dodo.
When Sloane met Myles, everything fell into place. He loved a Martini almost as much as she did, shared her passion for four-cheese pizzas, and made her laugh harder than any episode of Friends. She'd found The One at last and she could finally delete Tinder, forgetting all those waste-of-space men she'd never have to date again.
But then she finds out that Myles has a secret. A very big one.
The fairytale is over. Her heart is blown to smithereens. Drowning her sorrows in Ben & Jerry's can only get Sloane so far before she has to decide… Can she learn to love herself more than she loved the love of her life? And what if, after everything, she's got Myles – and his secret – all wrong?
No, We Can't Be Friends is a brilliantly relatable, hilarious and feel-good novel that every woman with a waste-of-space ex HAS to read! If you're a fan of romantic comedies by Sophie Kinsella and Lindsey Kelk, and TV shows like Crazy Ex-Girlfriend and Jane the Virgin, pick up this laugh-out-loud book – you won't regret it.
 
Author Bio:
Sophie Ranald is the youngest of five sisters. She was born in Zimbabwe and lived in South Africa until an acute case of itchy feet brought her to London in her mid-20s. As an editor for a customer publishing agency, Sophie developed her fiction-writing skills describing holidays to places she'd never visited. In 2011, she decided to disregard all the good advice given to aspiring novelists and attempt to write full-time. After one false start, It Would Be Wrong to Steal My Sister's Boyfriend (Wouldn't It?) seemed to write itself. Her second, third and fourth novels followed. Sophie also writes for magazines and online about food, fashion, finance and running. She lives in south-east London with her amazing partner Hopi and Purrs, their adorable little cat.
To find out about Sophie's forthcoming releases and get access to free books and special offers, sign up to her newsletter at sophieranald.com
Author Social Media Links: