TRIGGER WARNING: misogyny and violence against women including sexual assault
Detective Eve Bennet is called to a polygamous community to investigate a missing newborn and mother. She herself is an apostate from the religious community and shunned while she tries to investigate. Can she defy her own family to locate the mother and child?
Lost Little Angels is the second book to feature detective Eve Bennet but I have not read the first in the series, Only Girl Alive. There are spoilers about events and outcomes from the first book so I would advise reading them in order.
Eve is tenacious and determined. She is also kind and caring. She knows what the community is like and fears for the safety of the women and children at the hands of their husbands and fathers. There is a personal side to the plot as she is targeted by the male members of her family. I really liked the strength of her character and her sense of justice as she tries to rescue women and challenge the dogma of the religious community.
The plot is quite gripping but the latter part of the plot is deeply unpleasant (I can't give further details without huge spoilers!) I also felt very uncomfortable about the portrayal of the fundamentalist religion although this was contrasted by the positive portrayal of the non derogatory polygamous marriages of a fellow officer. The ending is certainly dramatic and I would read like to read future books in this series as well as catch upon the first.
Lost Little Angels is a tense book with a gripping plotline and strong female lead character.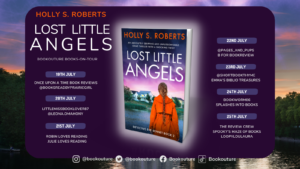 MEDIA PACK
Book: Lost Little Angels
Author: Holly S. Roberts
Pub Day:  July 19th 2023
Buy Link(s):
About the Book: 
She wakes suddenly, realizing with a panic that her darling baby daughter should have woken long before now. Racing to the pink-colored nursery, she lets out a deep cry as she opens the door. The crib is empty. Her little girl has vanished.
It's after midnight when
 Detective Eve Bennet 

receives a distraught phone call from an unknown number. The voice at the other end begs her not to hang up—a baby has gone missing. But what the caller says next makes Eve's heart race. "She isn't the first. There are many, many more."
Rushing to the missing girl's home, Eve finds the house empty, and when she knocks on their neighbors' doors, not a single person answers. Whoever reported the missing baby doesn't want to be found…
Secrets are held tight in the small town of Hilldale and as an outsider, Eve knows that the only way to uncover the truth is to persuade someone to talk. She finally has a breakthrough when a young wife goes against her husband's wishes and tells Eve it's not just babies being taken—mothers are disappearing too.
The woman leaves Eve a hand drawn map leading her to an isolated trailer park. What she finds there shocks her to her core. But she hardly has time to think before she notices a lone figure watching her every move. She's not alone.
Can Eve save herself in time to finally unmask the truth before more innocent children disappear forever?
Fans of Melinda Leigh, Kendra Elliot and Lisa Regan won't be able to put down this utterly gripping crime thriller from a 
USA Today
 bestselling author.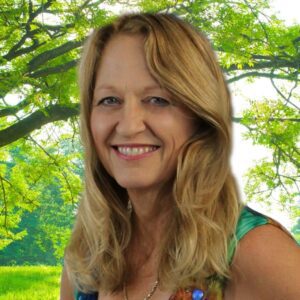 Author Bio
Holly Roberts began writing to alleviate stress in her day job, that of a homicide and sex crimes detective. Romance was her go to genre because she required a happy ending. She also touched on cozy mysteries and added six books to her forty book romance repertoire. Now that she's retired and her mind at peace, she decided to delve into crime thrillers using her background and thirst for research to write the Eve Bennet series.
Holly has two movie/television options under her belt for her amazing life story. Part of the reason is Holly became a police officer at age 45 and led two high profile cases, one involving a serial killer. Now she enjoys the excitement of writing about crime while sitting at home with her two dogs, laptop, and a cup of hot tea close by.
Social Media