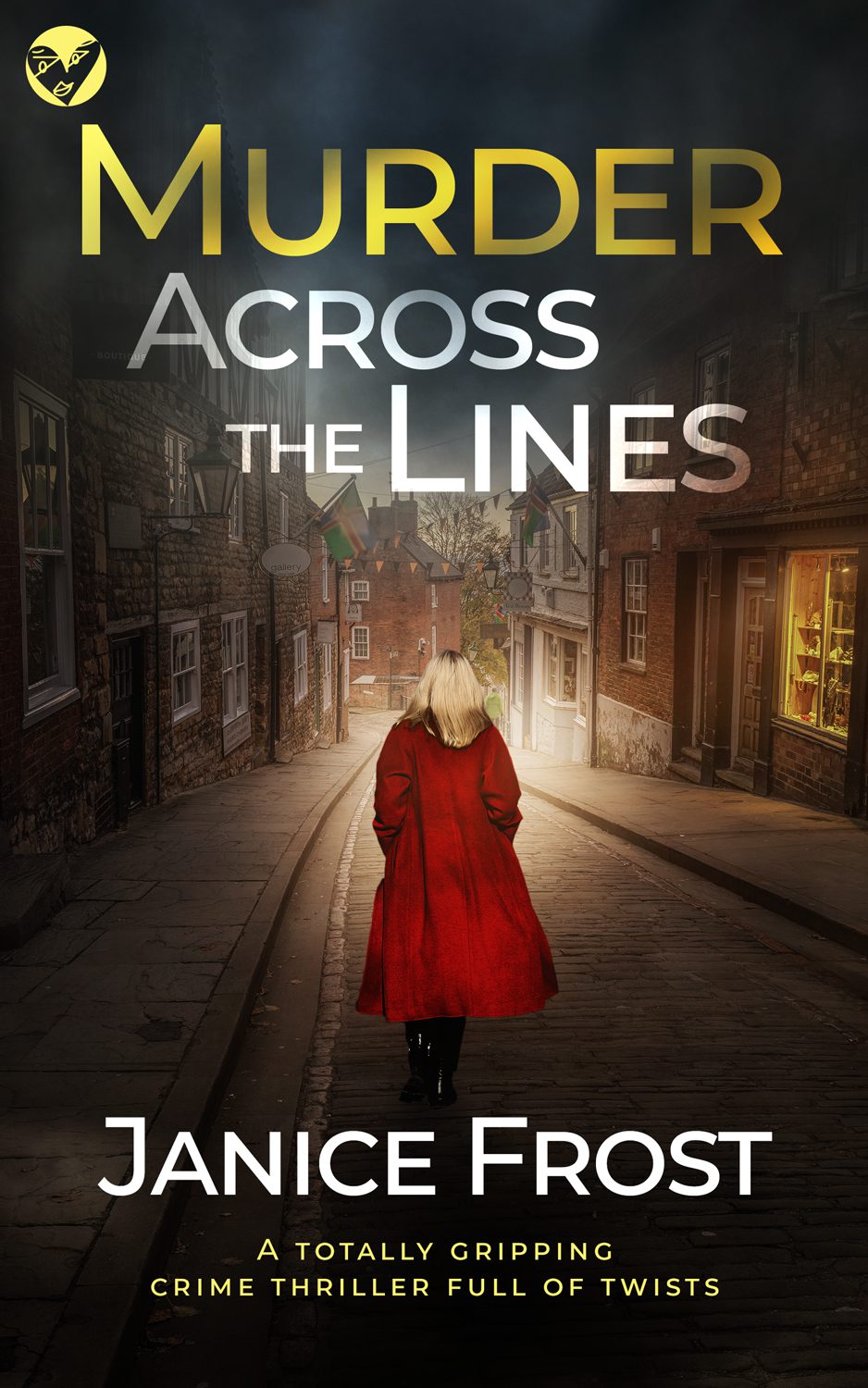 Special Constable Jane Bell is a witness to a stabbing in the street. She hears the girl's last word: "Nate". DI Steph Warwick is battling her own demons but is put in charge of the investigation as well as a separate murder case. As evidence mounts, the links between the cases seems to grow too…
Murder Across the Lines is the second book in the Warwick and Bell series. I have not read the first and there are some references to events which I believe occured in the previous book.
Jane and Steph have clashed horns in the past so are reluctant to work together on this latest case. Both are strong women with a determination to solve crimes and protect victims. However, their animosity towards each other often threatens to overwhelm them. It is easy to like both women despite their flaws and vulnerabilities.
The book is written in three timelines which gradually converge. We meet Nate, a young boy with a tragic homelife who becomes embroiled in drugs. Next is Steph in the recent past as she investigates a County Lines drugs related death. Finally, Jane in the present day witnesses the stabbing of a young girl.
The youth of Nate and the female stabbing victim is very emotive. I am aware of County Lines in our local area and it is something I worry about for my own children. The plot is therefore very current and topical. My heart ached for Nate's unhappy childhood as it is written about so authentically.
Murder Across The Lines is a police procedural and crime novel with an emotional core. I thoroughly enjoyed it and want to catch up on the first book in the series. I have previously reviewed Murderous Secrets by Janice Frost.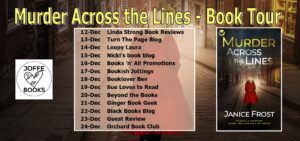 MURDER ACROSS THE LINES a totally gripping crime thriller full of twists (Warwick & Bell Crime Mysteries Book 2)
A TOTALLY GRIPPING CRIME MYSTERY FROM BESTSELLING AUTHOR JANICE FROST.
At a busy crossing in Lincoln city centre a motorbike skids to a halt. A man in leathers jumps off the bike and grabs a young girl waiting at the lights.
He pushes her roughly aside, remounts the bike, and roars away.
The girl falls to the floor. She's been stabbed.
Special Constable Jane Bell witnesses the whole thing. She cradles the girl and hears her last word: 'Nate'.
Now Jane is a witness in DI Steph Warwick's investigation into local drug-related murders — and the disappearance of a missing boy.
A twelve-year-old called Nate Price.
Jane and Steph had hoped their paths would not cross again. But now there's a child in danger. The only question is . . . can they find him in time?
Perfect for fans of Angela Marsons, Ruth Rendell, Helen H. Durrant, Rachel McLean and Michael Hambling.
WHAT READERS ARE SAYING ABOUT THE WARWICK & BELL SERIES:
"A truly fascinating and intriguing storyline." Ray G.
"A great read that pulls you in right from the start. I couldn't put it down and finished it within a few hours. Janice really knows how to write and pull you in." Erin S.
"Well-written, fast and with a relevant plot line and interesting characters. Has the potential to be the start of a decent new crime series." Donna B.
"Full of everything: twists, turns and dynamo . . . plenty of gripping moments . . . this book is tremendously written, right till the last page. I highly recommend it to readers." Booklover Bev
"Have read other works by Janice Frost, she has a unique ability to give us the setting that draws the readers in. A new series and looking for more!" Ellen W.
"It's a good mystery that I was fully immersed in and definitely recommend." Hannelore C.
"For the first book in a new series, I'm excited to see where Frost takes it and would recommend to other readers who enjoy a detective 'whodunnit' book!" Rebecca P.
"Really enjoyed this book it was full of twists that kept me guessing and was a thrill ride. Had me hooked from page one and I read it in one sitting as I couldn't put it down. Very good read, most enjoyable." Dawn L.
"A good well-written, fast-paced thriller which held my interest throughout." Carol D.
MEET THE DETECTIVES
Special Constable Jane Bell is forty-five, a widow of three years following the premature death of her husband, Sam. She has two grown-up children, Patrick and Norah, who are pursuing careers in London. After Sam's death, Jane makes some changes to her life. She downsizes from their large family home in the country to a cottage in Lincoln.
DI Stephanie Warwick is thirty-five. She left school at eighteen and worked in a bank before joining the police force. She is haunted by her ex-boyfriend, Cal. He attempted to kill her twelve years ago, and murdered her best friend.
ALSO BY JANICE FROST
WARWICK & BELL SERIES
Book 1: MURDER AMONG FRIENDS
Book 2: MURDER ACROSS THE LINES
THE COMPLETE MERRY & NEAL MYSTERIES
1: DEAD SECRET
2: DARK SECRET
3: HER HUSBAND'S SECRET
4: THEIR FATAL SECRETS
5: DIRTY SECRETS
6: MURDEROUS SECRETS
STANDALONE NOVELS
THE WOMAN ON THE CLIFF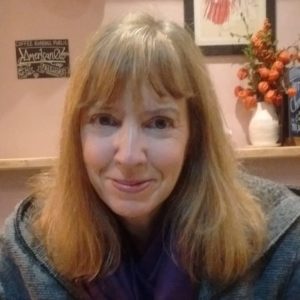 JANICE FROST
Janice was born and grew up in West Lothian, Scotland. After completing an English degree at St Andrew's University, she moved to London where she lived for ten years doing an assortment of jobs. Her passions are reading, writing and walking in Scotland and the Lake District. She lives in Lincolnshire with her husband and two sons.
LINKS
Twitter: @Janice579021