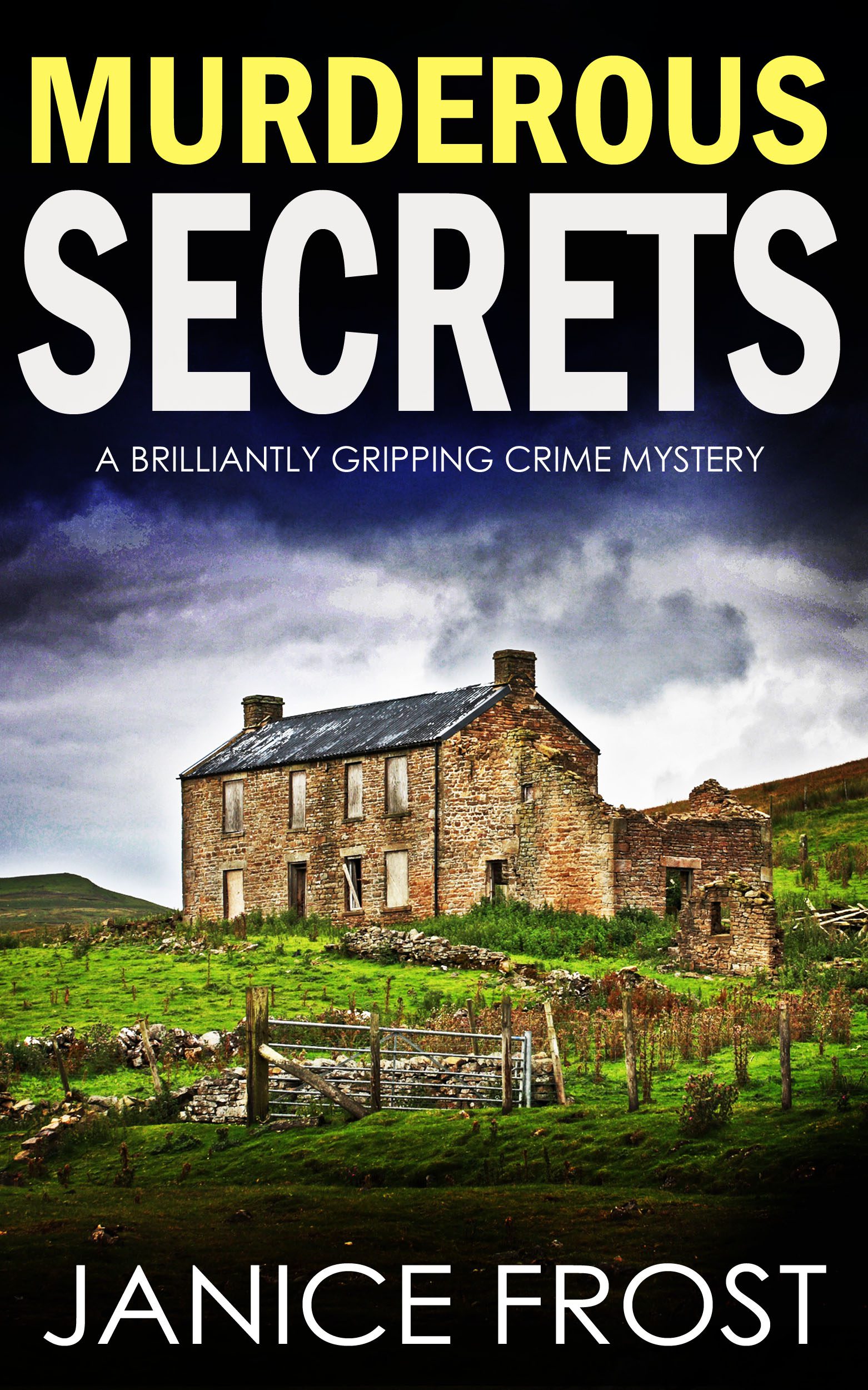 An evening out for DS Ava Merry turns to murder when 2 people are found stabbed through the heart. The investigation uncovers plenty of secrets but which ones relate to the case?
Merry and Neal are two very likeable police detectives in a great team of colleagues. Both feel slightly awkward about their rank as they consider all the others to be friends rather than subordinates. There is romantic tension between Merry and Neal which adds an extra dimension of interest to the book.
The murders are brutal but there is not too much graphic detail or forensics. The focus is on the investigation and interrogation, the gathering of clues and statements then sifting through to work out the relevance.
I did guess the killer's identity despite the red herrings designed to mislead us, but I had no idea on motive until it was revealed at the end of the book. The plot is well planned and executed to hold the reader's interest throughout and the narrative style is easy to read.
This is the 6th book to feature this police team but the first that I have read. There are occasional references to previous cases and past events but they do not require the reader to have read the others in the series.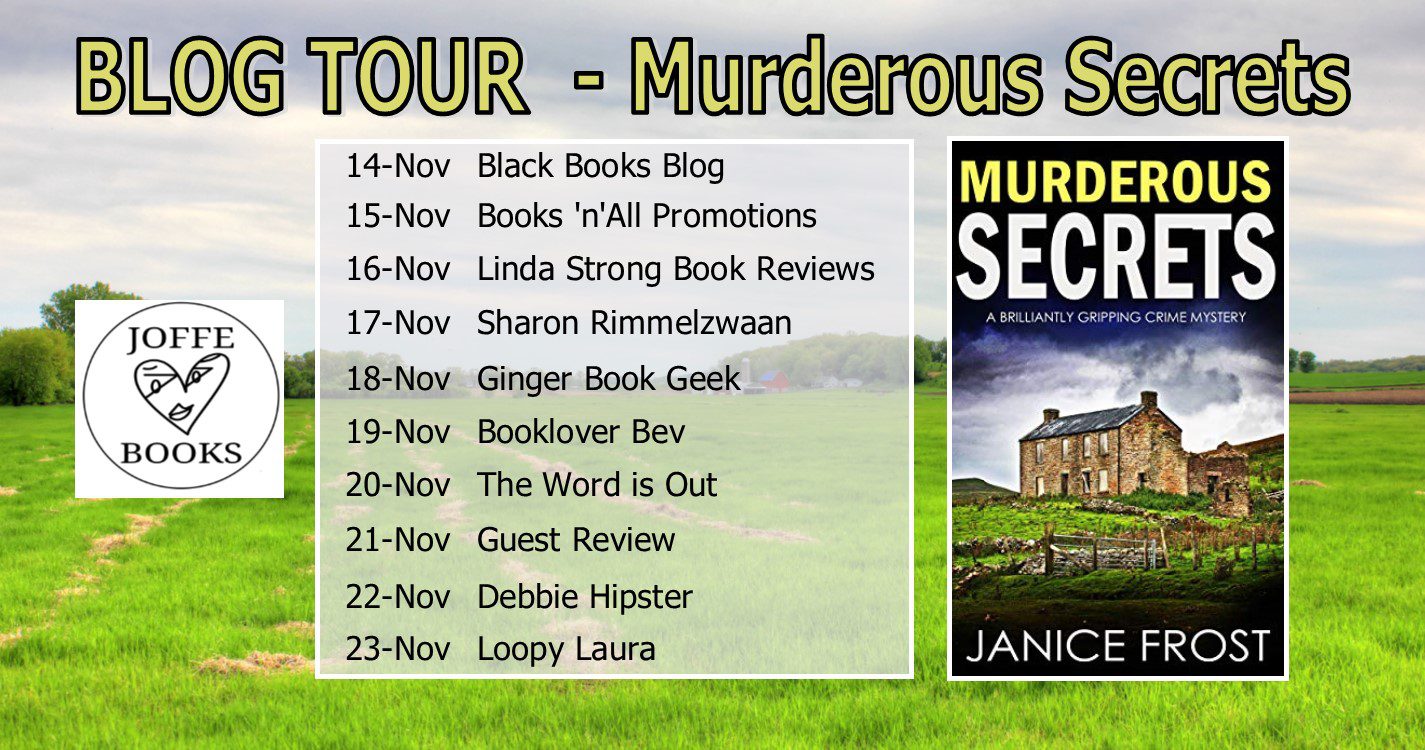 MURDEROUS SECRETS (Merry & Neal #6) by Janice Frost
Looking for a 
totally gripping crime mystery

which you won't want to put down?
DISCOVER THE NEW CRIME THRILLER FROM BEST-SELLING AUTHOR JANICE FROST
TWO BRUTAL SLAYINGS AT A BARN DANCE
Detective Ava Merry goes to a forties-themed dance
at Northfields Farm on Valentine's Day.

A young couple, Nick and Samantha are found murdered. Nick is found in a wartime ambulance with and Sam is found stabbed multiple times in the glamping tent they were staying in. DS Ava Merry is confronted by a man fleeing the tent. Who is he and is he really innocent?
SECRETS THAT SOMEONE WILL KILL TO KEEP
Then another frenzied murd
e

r

ups the stakes still further.

Can DS Ava Merry and DI Jim Neal expose the killer?
Great for fans
o
f
Angela Marsons, Rachel Abbott, Ruth Rendell, or Mark Billingham.
PRAISE FOR JANICE FROST
"A very good storyline with so much happening in the family to keep the reader 
engrossed.

" Viv
"Really 
enjoyable

read." Nerys
"Good entertaining read, with 
heart in the mouth

moments." Carole
"
A

fast-paced mystery

with plenty of suspects." Barbara
"
I

just had to keep reading

to see what was going to happen next." Dawn
THE DETECTIVES
DS Ava Merry is a young policewoman, recently promoted to detective sergeant. She is fitness
fanatic with a taste for dangerous relationships. DI Jim Neal is single dad who juggles his
devotion to his job with caring for his son.
DS MERRY & DI NEAL SERIES
Book 1: DEAD SECRET
Book 2: DARK SECRET
Book 3: HER HUSBAND'S SECRET
Book 4: THEIR FATAL SECRETS
Book 5: DIRTY SECRETS
Book 6: MURDEROUS SECRETS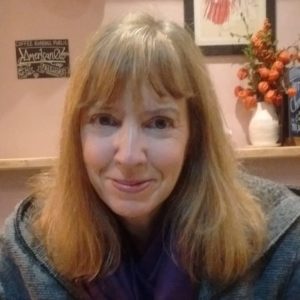 JANICE FROST
Janice was born and grew up in West Lothian, Scotland. After completing an English degree at St Andrew's University, she moved to London where she lived for ten years doing an assortment of jobs."Her passions are reading, writing and walking in Scotland and the Lake District."She lives"in Lincolnshire with her husband and two sons.
LINKS
Facebook
:
htt
p
s:
/
/
w
w
w
.
f
a
c
e
b
ook
.
c
om
/
p
r
ofi
l
e
.
p
h
p
?i
d
=
1
0
0
0
0
9
7
6
1
6
1
4
1
1
0
Twitter:
@Janice579021
Goodreads:

htt

p

s:

/

/

w

w

w

.

g

oo

d

r

e

a

d

s.

c

om

/

a

u

t

h

or

/

sh

ow

/

1

4

0

0

5

4

1

3

.

Ja

n

i

c

e

_

F

r

ost
Amazon:

htt

p

s:

/

/

w

w

w

.

g

ood

r

e

a

d

s

.

c

om

/

a

u

t

h

or

/

sh

ow

/

1

4

0

0

5

4

1

3

.

Ja

n

i

c

e

_

F

r

ost