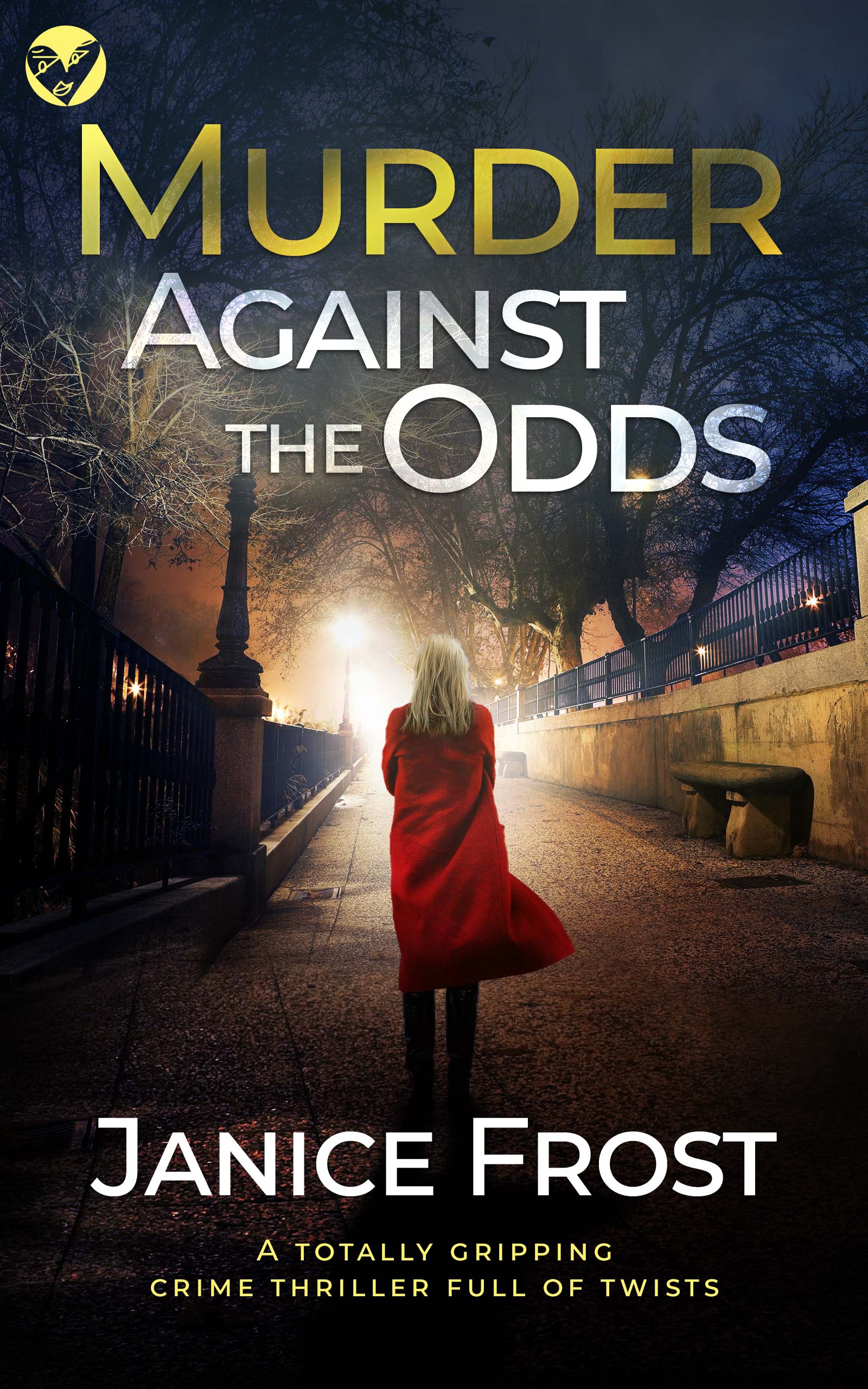 A newborn baby is found abandoned in the snow on the same night that a coach driver is found murdered. Special Constable Jane Bell is concerned about the baby's mother's welfare but her own personal situation is proving to be more urgent as her daughter's boyfriend is linked to the murder…
Murder Against The Odds is the third book in the Warwick and Bell series (I have read and reviewed the second book Murder Across The Lines). There are references to earlier events but it is not necessary to have read the previous books to understand the plot or characters.
Jane and Steph are great lead characters. Both are hard working, feisty, and loyal. But they rubbed each other up the wrong way in the first book so their interactions are fraught with tension. Their cases appear to be completely separate but due to a personal link the women are forced to interact. The book blurb mentions a link between the abandoned baby and the murder but this connection isn't made until two thirds of the way through the book.
Jane is incredibly anxious about her daughter Norah's new relationship. She relies on Steph to keep her up to date when Joe is mentioned in connection with the murder. Jane also has another personal item taking her attention: her young friend Thea is involved in a protest. But the lead protester is controlling and dismissive when another young woman goes missing.
The majority of the book deals with personal issues of the police officer which bend back towards the case at various points. Steph is having flashbacks about Cal and the past, whilst Jane hears some shocking truths about her late husband that creates personal turmoil. Both women act and react in an authentic way and I liked them both despite their flaws.
Murder Against The Odds is an engaging detective thriller due to the strong lead characters.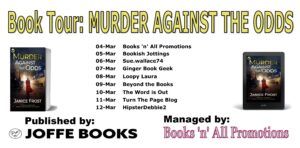 MURDER AGAINST THE ODDS by Janice Frost
"Hard-hitting and realistic-feeling story. Frightening. Really enjoyed it." Aileen
A TOTALLY GRIPPING CRIME MYSTERY FROM BESTSELLING AUTHOR JANICE FROST.
The early hours of a freezing January night. Special Constable Jane Bell is at the end of a busy late shift when she's called out to investigate strange noises in a local park. She finds a wailing new-born baby girl dumped in a plastic storage box.
That same night Detective Steph Warwick attends the murder of coach driver Bernie Gore, whose battered body is found in a narrow alleyway.
The last thing Jane wants is to lock horns with Steph Warwick once again. Then vital evidence emerges linking Bernie Gore's murder to the abandoned baby. And Jane has no choice but to alert the sharp-tongued detective inspector.
If they are to solve Bernie's murder and track down Baby Elsa's mother, the two women must bury the hatchet and learn to work together.
Matters become even more complicated when a prime suspect emerges — with close links to Jane's family.
This unputdownable mystery full of twists is the perfect read for fans of: Angela Marsons, Joy Ellis, Ruth Rendell, Helen H. Durrant, Rachel McLean and Michael Hambling.
WHAT READERS ARE SAYING ABOUT JANICE FROST:
"This book has opened my eyes . . . I feel like I have lived in a bubble living in the mountains in a small town." Chelsea A.
"Well-written, twists and turns aplenty and with a credible cast of characters but with a vicious, intense and emotional storyline." Ruth G.
"A decent follow-up with the return and growth of several characters." Donna B.
MEET THE DETECTIVES
SPC Jane Bell is forty-five, a widow of three years following the premature death of her husband, Sam. She has two grown-up children, Patrick and Norah, who are pursuing careers in London. After Sam's death, Jane makes some changes to her life. She downsizes from their large family home in the country to a cottage in Lincoln.
DI Stephanie Warwick is thirty-five. She left school at eighteen and worked in a bank before joining the police force. She is haunted by her ex-boyfriend, Cal. He attempted to kill her twelve years ago, and murdered her best friend.
JANICE FROST
Janice was born and grew up in West Lothian, Scotland. After completing an English degree at St Andrew's University, she moved to London where she lived for ten years doing an assortment of jobs. Her passions are reading, writing and walking in Scotland and the Lake District. She lives in Lincolnshire with her husband and two sons.
BOOKS BY JANICE FROST
DS MERRY & DI NEAL SERIES
DEAD SECRET

DARK SECRET

HER HUSBAND'S SECRET

THEIR FATAL SECRETS

DIRTY SECRETS

MURDEROUS SECRETS

THE COMPLETE MERRY & NEAL MYSTERIES BOX SET
WARWICK & BELL SERIES
MURDER AMONG FRIENDS

MURDER ACROSS THE LINES
STANDALONES
FOLLOW JANICE ON