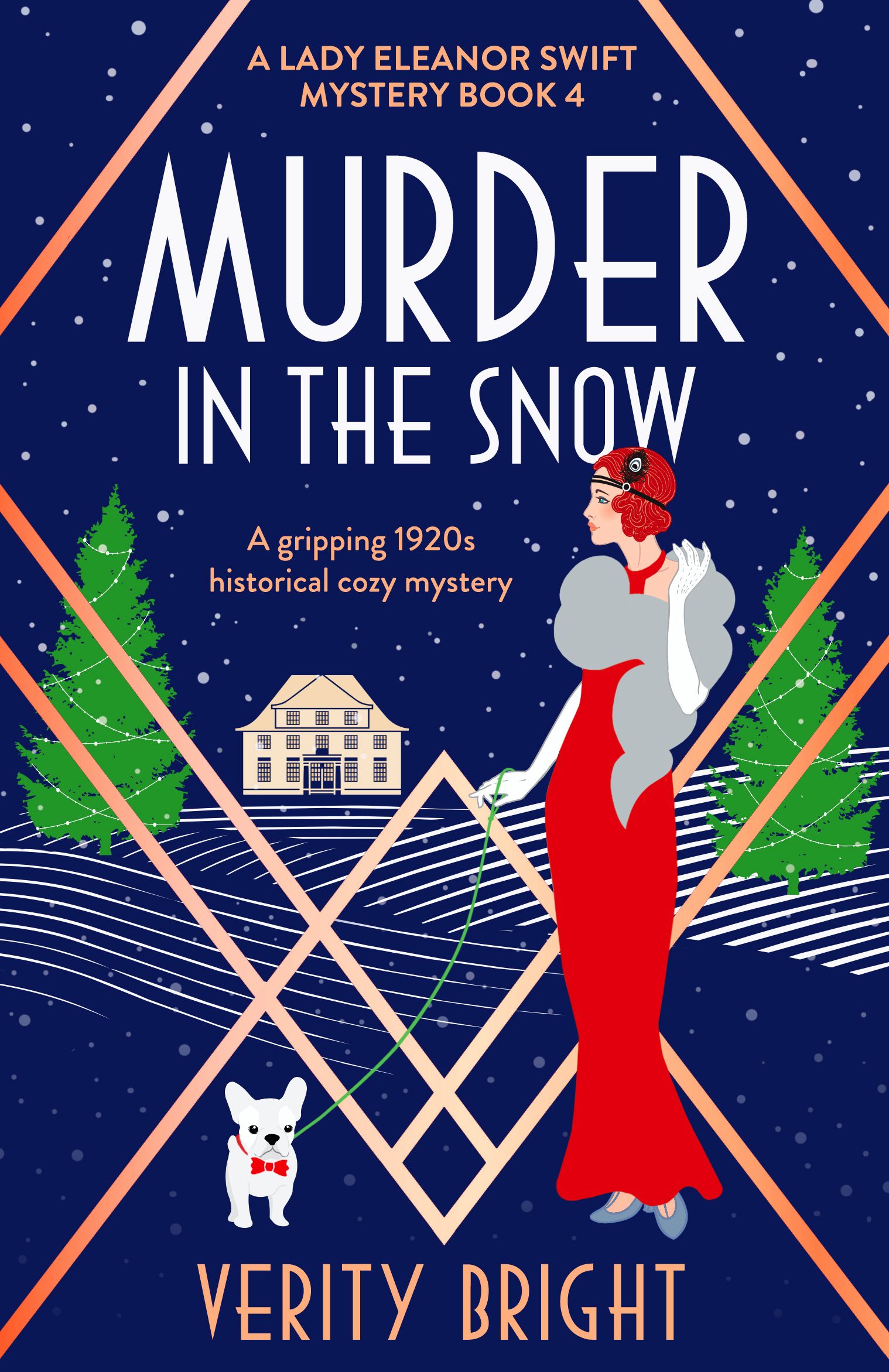 It is the first Christmas since Lady Eleanor Swift inherited her uncle's estate. She is determined to keep up with the traditions and invites the inhabitants of the local village to her home for festive activities and the annual fun run. But one man dies during the race and foul play is suspected so Eleanor is embroiled in another murder investigation…
Conrad Canning is not well liked so there are a whole host of suspects who may have wanted him dead. But then another more popular member of the community is also poisoned and Eleanor suspects her uncle's death may have been suspicious too. A lot of investigating is required!
Eleanor and her butler Clifford continue to have a wonderful rapport as he wittily approaches every situation. She still dreads fulfilling the function as lady of the manor especially mixing with others from the upper class but Clifford helps her to negotiate these social situations.
The continuing romantic triangle of Eleanor, Lancelot and Inspector Seldon sees her feeling stronger towards the latter in this book after the former's behaviour in the last one. However, both men continue to underestimate the wonderful Eleanor!
The setting of 1920s Christmas was lovely as it allowed us to see Eleanor's kindness towards the villagers, furthering her covering medical costs in the previous book. She disdains her social position yet uses it to help others, including pulling rank with Seldon to keep her servants from suspicion.
Murder in the Snow is an enjoyable and cosy murder mystery with the classical feel of an Agatha Christie novel.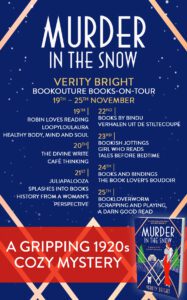 Book Description:
An English Christmas has mince pies, cheerful carols, a twinkling tree… and a murder? Thank goodness Lady Swift is on the scene!
Winter, 1920. Amateur sleuth Lady Eleanor Swift is feeling festive. She is playing host to the entire village at Henley Hall for gifts, games and gingerbread. She's also purchased perfect presents for each of her household – not forgetting the biggest bone in the butcher's shop for her partner in crime, Gladstone the bulldog – and is looking forward to celebrating her first English country Christmas.
As snowflakes fall, Eleanor is cheering on contestants in the traditional Christmas fun run in the grounds of the Hall. But tragedy strikes when one of the runners drops dead at the finish line. Dashing Detective Seldon is convinced it's just a heart attack, but Eleanor isn't so sure. When she finds a rather distinctive key where the man fell, Eleanor knows she'll never rest until she finds out the truth about what happened in her own home.
Next the vicar is taken ill with what looks like poison and Eleanor starts to wonder if the two cases are linked. When someone tries to frame her by planting poisoned berries in her own kitchen, she knows speed is of the essence. But the entire village was at Henley Hall for the festivities and Eleanor has enough suspects to stuff a town full of turkeys. Can she nail the true killer and clear her name in time for Christmas?
Christmas won't be complete without it! A festive treat for fans of Agatha Christie, TE Kinsey and Lee Strauss.
Author Bio:
Verity Bright is the pseudonym for a husband-and-wife writing partnership that has spanned a quarter of a century. Starting out writing high-end travel articles and books, they published everything from self-improvement to humour, before embarking on their first historical mystery. They are the authors of the fabulous Lady Eleanor Swift Mystery series, set in the 1920s.
Buy Links: