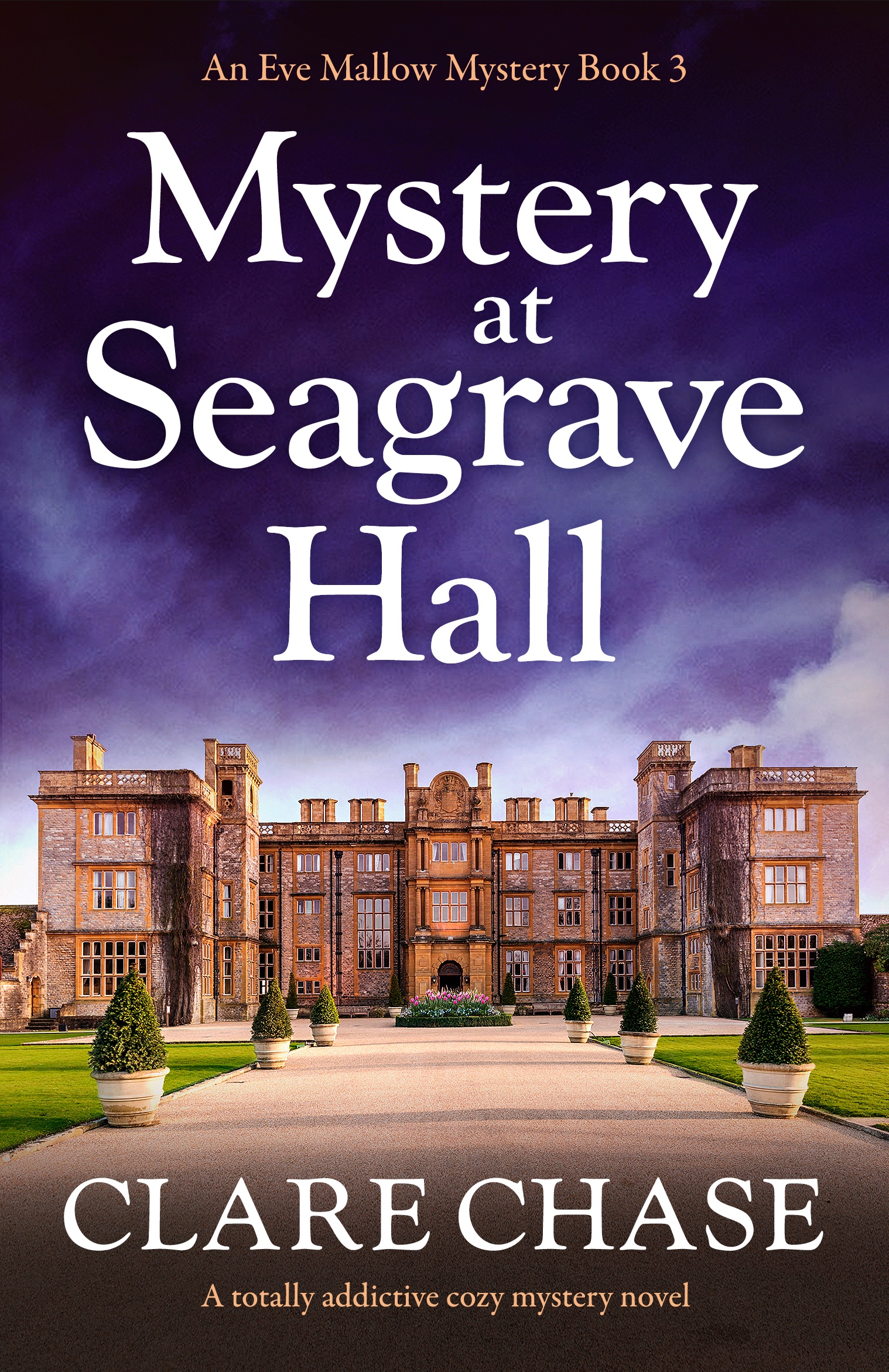 Obituary writer Eve Mallow is setting up for the village fair when a murder happens right in front of her. Verity Nye was a high profile diver, engaged to Rupert Seagrave who is preparing to take over the family estate.
Who could have wanted Verity dead? Someone from her fiance's family trying to protect the property, someone from her charity dive team or a secret from her past…?
Mystery at Seagrave Hall is the third book in the Eve Mallow series: I have previously reviewed Mystery on Hidden Lane and Mystery at Apple Tree Cottage. There are no spoilers about the previous books so this would work well as a standalone novel.
Eve continues to be a down to earth and likeable character. Firmly established in her new home and village, she is enjoying life away from her feckless ex, working in a tea room in between writing magazine articles. Once again her inquisitive skills are put to the test as she determines to write Verity's obituary and solve her murder too.
Like a classic Sunday night murder drama series, there are plenty of suspects, motives, clues and misdirections to keep the plot entertaining. The setting of a traditional English village and country house feels comfortable and familiar, probably from my ill-spent youth reading Agatha Chrisite novels!
The mystery itself is sustained until the very end and I had no idea of the culprit or motive. Clare Chase's style of writing is relaxed and pleasant despite the murderous plot!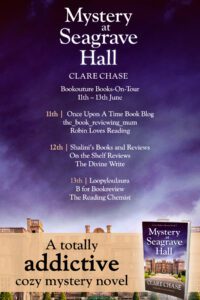 Media Kit:
Title:                  Mystery at Seagrave Hall
Author:     Clare Chase
Publication Day:  June 11th 2020
BUY LINKS:
Description:
It's Eve Mallow's first visit to the local village fair. But amidst the booths, stalls, tables and tents lurks something darker… A mysterious fall means a new case for amateur detective Eve!
The charity fair at Seagrave Hall is a key date in the Saxford St Peter calendar – a chance for the villagers to nose around the house and grounds and cross paths with the rich and famous.
New resident Eve Mallow is particularly excited by this year's special guest: the explorer Verity Nye, who is engaged to the heir to the Hall. Eve loves Verity's determination, and she can't wait to meet her.
But when they talk, Verity hints that she has something troubling on her mind. So after the festive mood is tragically interrupted by Verity's fall from a third-floor window, Eve can't be sure that it's an appalling accident. Especially when one small boy claims he saw someone behind her…
Soon Eve finds herself tasked with writing Verity's obituary. As she dusts off her notebook and begins her interviews alongside her trusted dachshund sidekick Gus she realises she has a fine array of suspects before her. Could it be a corrupt charity manager, the distraught fiancé, or jealous cousin Cora? And can Eve find out before her questions cause the killer to turn on her?
A charming and gripping page-turner, perfect for fans of Faith Martin, Agatha Christie and Betty Rowlands.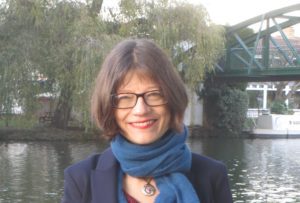 Author Bio:
Clare Chase writes women sleuth mysteries. After graduating from London University with a degree in English Literature, Clare moved to Cambridge and has lived there ever since. She's fascinated by the city's contrasts and contradictions, which feed into her writing. She's worked in diverse settings – from the 800-year-old University to one of the local prisons – and lived everywhere from the house of a Lord to a slug-infested flat. The terrace she now occupies, with her husband and teenage children, presents a good happy medium.
As well as writing, Clare loves family time, art and architecture, cooking, and of course, reading other people's books.
You can find Clare's website and blog at www.clarechase.com
Author Social Media Links: