TRIGGER WARNING: miscarriage, surrogacy
Grace agrees to act as a surrogate to Marcia and Travis but begins to feel uncomfortable at their intensity. She then becomes fearful when she receives notes warning her she is making a mistake…
Perfect Parents is a psychological thriller set in America. It centres around miscarriage, infertility and surrogacy which some readers may find upsetting.
The book is written from Grace's first person perspective in the present day but also some chapters show her devastating past. She is selflessly acting as a surrogate but is haunted by the sadness of her past. Meanwhile, the new parents are overbearing and possessive. This creates a huge tension and claustrophobic atmosphere. Grace wants her own space especially when someone starts to warn her off going through with the surrogacy.
There was a huge amount of emotion in this book and I felt able to empathise with every character. The past and present events are captivating thanks to the strong narration from Grace but it is easy to understand how the other characters feel. The thriller elements develop gradually as the tension and perceived danger increase and Grace feels more intimidated by the couple and others.
Perfect Parents was an enthralling thriller with a good central plot, skilfully narrated.
I have previously reviewed Liar Liar by L.G. Davis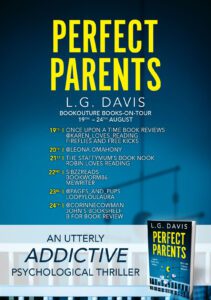 Perfect Parents book description:
I gave them my baby… but can I trust them?
Giving away my child is the hardest decision I have ever had to make. But when I move into the Thorpes' stunning home so they can support me through the pregnancy, it seems like they are everything I could have hoped for. They cook me delicious, healthy meals and make sure I'm getting the best medical care. They never question my background, or why I am giving them my child.
But before long, I begin to wonder if something is very wrong with the Thorpes. I try to ignore how 
Travis

 lets his hand linger on mine for a little too long, and how 

Marcia

 comes to check on me during the night. I tell myself that when they control and monitor my movements, it's just because they care.
Keeping my baby safe and making sure they are going to the perfect family means everything to me. But when a threatening note turns up outside my door and I begin to unravel the Thorpes' secrets, I realise I may not make it out of here alive.
After everything I've been through, I'm not going to give up without a fight. And I'll do anything to keep my baby safe…
A heart-pounding and totally gripping read that will have you glued to the pages late into the night. Perfect for fans of
 The Girl on the Train
, 
I Am Watching You
 and Shari Lapena.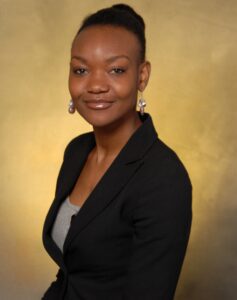 Author Bio:
Liz's story began in a refugee camp in Angola, where she spent the first eight years of her life. After that, she spent some years in Namibia (her home country), South Africa, and Germany. She now lives in Vienna, Austria, with her husband and two children. Liz wrote her first full-length novel at eighteen and hid it in a box under her bed. Several others soon followed it. Her passion lies in writing edge-of-the-seat psychological thrillers that give readers the same rush they would get on a rollercoaster.
Instagram: @lgdavisauthor
TikTok: @lgdavisbooks
Buy Link:
You can sign up for all the best Bookouture deals you'll love at: http://ow.ly/Fkiz30lnzdo