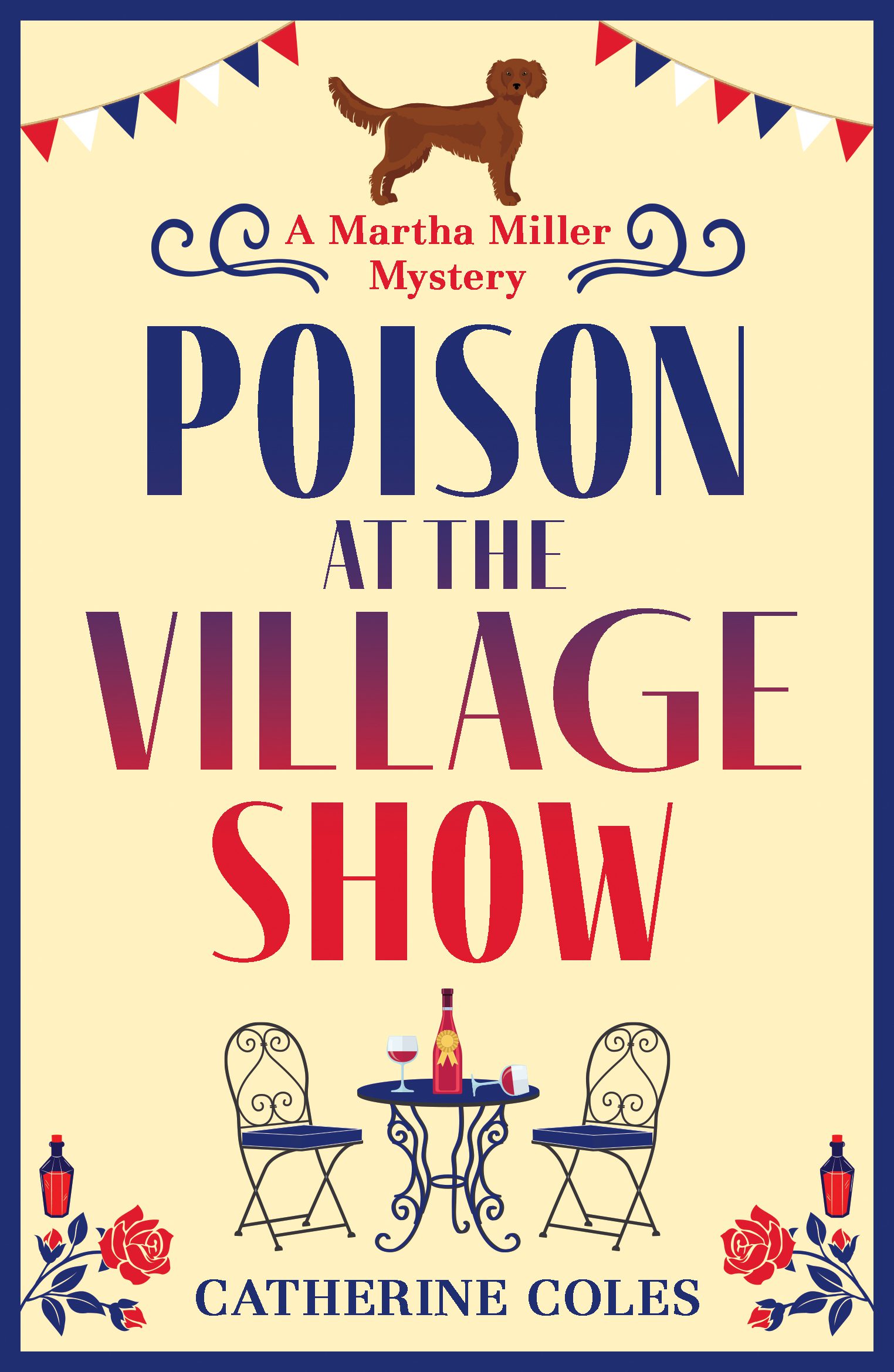 Martha Miller has thrown herself into village life since her husband walked out on her. But her neighbours think she could have killed Stan and buried him under her vegetable patch. They become even more suspicious when someone is poisoned at the village show after drinking Martha's plum gin…
Poison at the Village Show is a cosy murder mystery set in an English village in 1947.
Martha is something of a pariah in her village. She lives with her sister Ruby who moved in to help financially once her husband Stan walked out. The new vicar appears friendly but then their regular meet ups threaten even more scandal. Martha wants to prove that her plum gin was not responsible for the death at the village show and that someone else has a better motive. So she starts to investigate…
I loved the gentle friendship that develops between Martha and Luke the vicar. It was effective how the author introduces us to new characters while they get to know each other. A variety of potential suspects and motives become apparent as Martha explores the lives of her neighbours. The author kept me guessing until the end and I enjoyed watching the plot unfold.
I liked the village setting and found it familiar and traditional, reminding me of Agatha Christie novels. Martha is distrusted for losing her husband and makes little effort to conform to feminine stereotypes. The war has only just ended so class and gender norms affect relationships within the village community.
Poison at the Village Show was a warm and entertaining introduction to a new amateur sleuth and I look forward to the next book.

Poison at the Village Show book blurb
With the war finally over the residents of Westleham village are trying to reclaim a sense of normality and the upcoming village show is proving to be a popular event!
Newcomer, Martha Miller, has high hopes for the village show. Since her husband Stan left for work one day and never returned, some of the villagers have treated Martha with suspicion – why would a good man like Stan simply up and leave? Was it something Martha did?
All Martha knows is that she's hoping that she can win people over and hopefully they'll but her delicious homemade plum gin, too and she'll be able to make ends meet.
But as glasses of Martha's gin are passed around, disaster strikes. Alice Warren, Chairwoman of the village show slumps to the ground after taking a sip. It's clear she's been poisoned!
Martha is shocked, but not surprised, when fingers of suspicion once again point her way. Determined to prove her innocence, Martha sets about trying to find the real culprit. But who would kill Alice and why?
Ably helped by the new vicar, Luke Walker, Martha quickly tries to get to the bottom of this mystery. But with the villagers closing ranks it quickly becomes apparent that the only person with a motive is Martha herself….
Will Luke and Martha discover who is behind the poisoning before it's too late?
Author Bio –
The daughter of a military father, Catherine was born in Germany and lived most of the first 14 years of her life abroad. She spent her school years devouring everything her school library had to offer! Catherine writes cosy mysteries that take place in the English countryside. Her extremely popular Tommy & Evelyn Christie mysteries are set in 1920s North Yorkshire. Catherine lives in northeast England with her two spoiled dogs who have no idea they are not human!
Social Media Links –