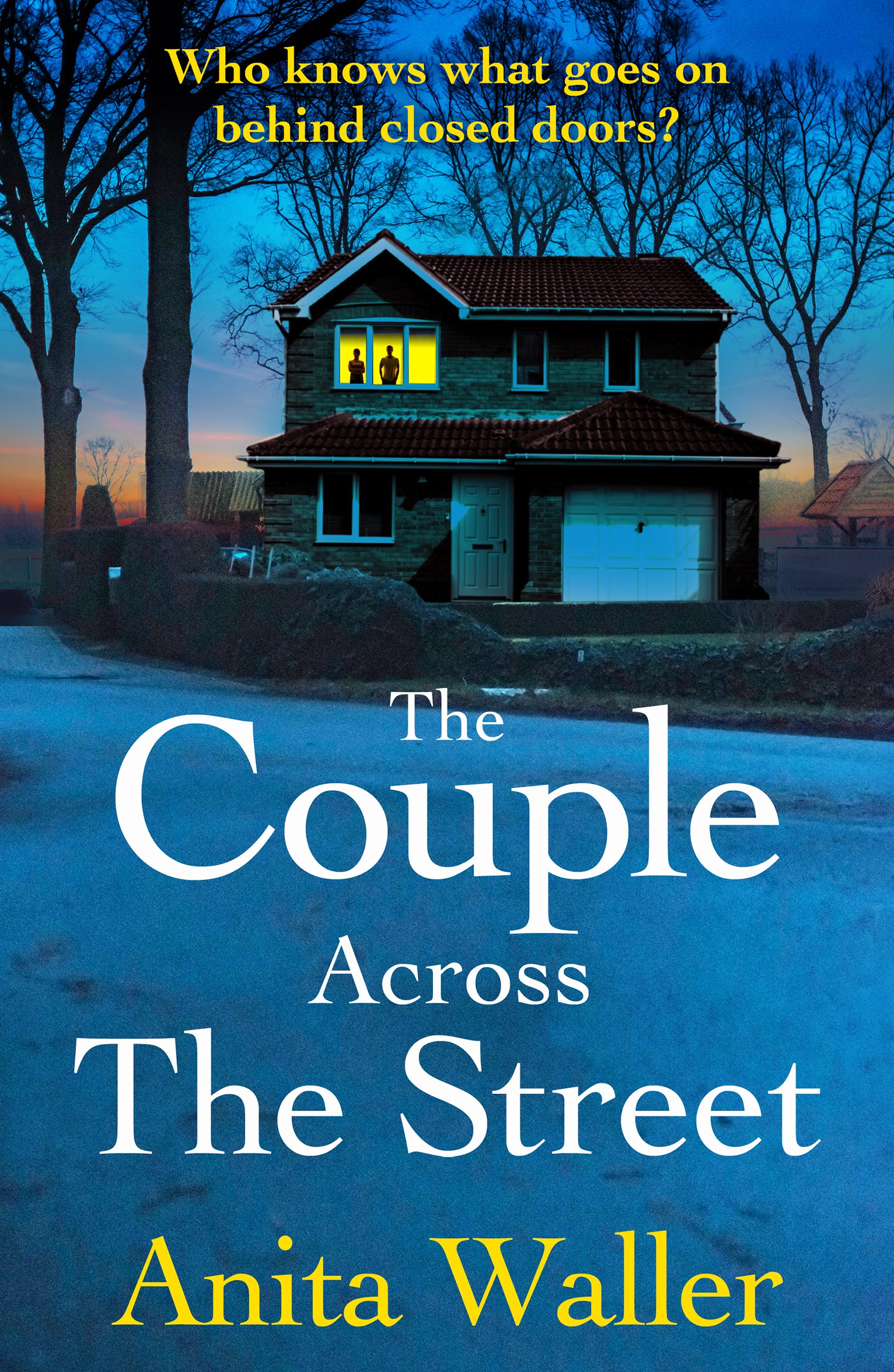 Claire is coming to terms with widowhood and supporting her best friend Vic as she escapes an abusive husband. She is totally unprepared for the discovery that her late husband has a secret child…
The Couple Across The Street starts as an emotional rollercoaster and then progresses into a murder mystery as well. I have reviewed other books by Anita Waller including One Hot Summer and The Family at No 12.
Claire and Vic have always supported each other. Claire is left reeling from the news that her husband has a secret child at the same time that their own child died. She feels utterly betrayed and doesn't know what to do next. Meanwhile she is supporting her best friend who lives across the road. Vic has left Rob and he isn't happy about it. Vic and Claire wait until he is out and head over there to remove Vic's belongings but find Rob's murdered body instead.
I liked the big change in direction as the murder plot is introduced. The twists are delivered at quite a fast pace and I was eager to keep reading to find out how the two strands would resolve. Most of the book is written in the present day but we also see scenes from the recent past involving Jed as he searches for the truth about his parents. There were descriptions of events from last year concerning the Queen's funeral and I felt that this grounded the story by adding to the realism.
The Couple Across The Street is relevant due to the modern detail and intriguing due to the host of lies which need to be unpicked as the plot progresses.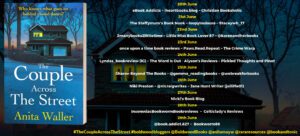 The Couple Across The Street
A darkness settles on this supposedly quiet street…
When Clare becomes a widow, her response is something that shocks her – relief. All she wants to do is move on and figure out how to continue her life, alone, no matter the guilt that brings.
So when Vic, her closest friend, comes to her, showing the signs of trouble in her own marriage, she is more than supportive in helping her leave Rob.
But Vic doesn't get the chance to do that. Because as they go over to Vic's house to collect her things, they find a body. Rob's.
It appears someone else had an axe to grind. But for Clare, already reeling from secrets from her own late husband's dark past, she's about to find out this murder isn't as straightforward as it may appear…

Author Bio –
Anita Waller is the author of many bestselling psychological thrillers and the Kat and Mouse crime series. She lives in Sheffield, which continues to be the setting of many of her thrillers. She was first published by Bloodhound at the age of sixty-nine. Her first book for Boldwood will be published in August 2022.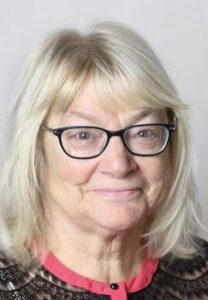 Social Media Links –