The Fashion Fix is a non fiction fact and activity book aimed at helping pre-teens (8-12) to make conscientious and eco friendly choices about their wardrobe.
Anya is a complete fashionista and has very strong opinions on her own style. I shared this book with her so that she could give consideration to her fashion choices, supporting her own style while looking at the environmental issues and impact.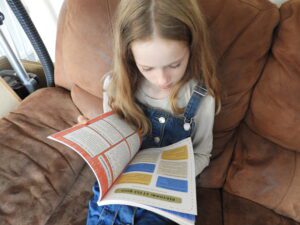 This is an interactive book with many sections to complete. There are also ideas for recycling or repurposing textiles, with helpful tips and hints for making ethical choices. In light of the current financial crisis it is also of huge benefit to be able to reuse current items rather than buy new ones.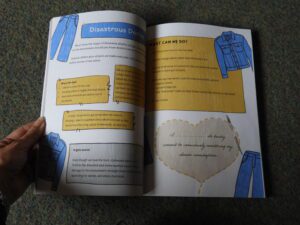 The Fashion Fix is carefully balanced between facts, activities to complete on its pages, and craft ideas for updating clothing. It is the latter two which will appeal most to children but I think the inclusion of the information gives them the knowledge to encourage their choices moving forward.

The Fashion Fix: Activities and ideas for a stylish and sustainable wardrobe
If you love fashion, this activity book will help you create a wardrobe which reflects your personal style AND is mindful of the impact the fashion industry has on the environment and human welfare.
Learn the shocking facts about fashion

Make better choices when shopping

Develop your own unique style

Get creative with friends and family

Discover fun ways to upstyle and upcycle your wardrobe

Be crafty with recycling garments and fabrics
"Beautifully designed and bursting with ideas to help you get creative, The Fashion Fix is a smart, savvy and practical guide that will inspire you to dress more sustainably without sacrificing your personal style. It's packed with important facts but never feels depressing or preachy – instead it shows you how joyful it is to set yourself free from fast fashion and build a wardrobe that's uniquely yours, without costing the earth. I wish I'd had it when I was growing up! But it's still taught me a thing or two now." Lauren Bravo, author of How to break up with fast fashion
Purchase Links

Author Bio –
Lexi Rees was born in Scotland but now lives down south where she's slave to carrot obsessed gelding, a frisky mare, a dog who's convinced he's not been fed in a month, and a house of hungry boys.
She writes action-packed adventures and fun activity books for children. She's passionate about reducing her footprint on the planet and becoming more self-sufficient.
She has an active programme of school visits and other events, is a Book PenPal for three primary schools, and runs a free online #kidsclub and newsletter which includes book recommendations and creative writing activities.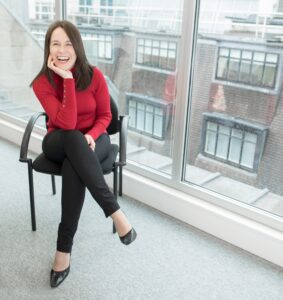 Social Media Links –