Day 276: my little fashionista reading The Fashion Fix to make ethical choices about her wardobe
Day 277: dare I say that I enjoyed it more than the original…?!
Day 278: not sure what I expected but actually quite yummy!
Day 279: autumn is well on the way and the gorgeous colours are revealing themselves
Day 280: my French is now giving me fun translations!
Day 281: PTA meeting soothed by a curry!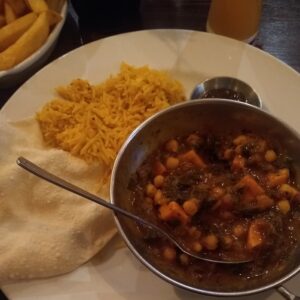 Day 282: majestic! Zach's first attempt at archery
You are invited to the Inlinkz link party!