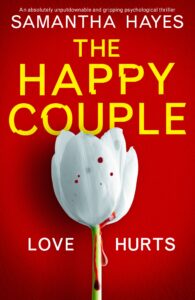 Jo is devastated by the disappearance of her husband. Is he alive or dead? Her best friend Louise suggests a holiday but Jo can't afford one: she considers house-sitting and finds one online that has photos of her husband Will. Has she finally found him after all this time…?
The character of Jo is an interesting one which drives the plot with her deep sense of sadness and hope. She has suffered such a huge loss due to Will's disappearance. It represents her lost opportunity to have children, her lost confidence in herself and their lost shared future together.
I admit that I found myself confused at some points during The Happy Couple as Jo frequently sees Will and talks to herself. This device shows us the impact that the stress of abandonment is having on her, and her desperation to find Will and her old life again. Her inner voice actually speaks out loud sometimes and this does allow a touch of humour as other characters respond. However, my overwhelming feeling was concern as it is clear that Jo's mental and emotional health is very delicate.
We catch glimpses of Jo and Will's marriage and it becomes obvious that there were tension between the so-called Happy Couple. I correctly guessed the major plot twists that led up to the book's finale, and I am not sure how credible I found the plot overall, but it was definitely an enjoyable read and sustained my interest until the end.
Take a look at my review of The Liar's Wife, also by Samantha Hayes.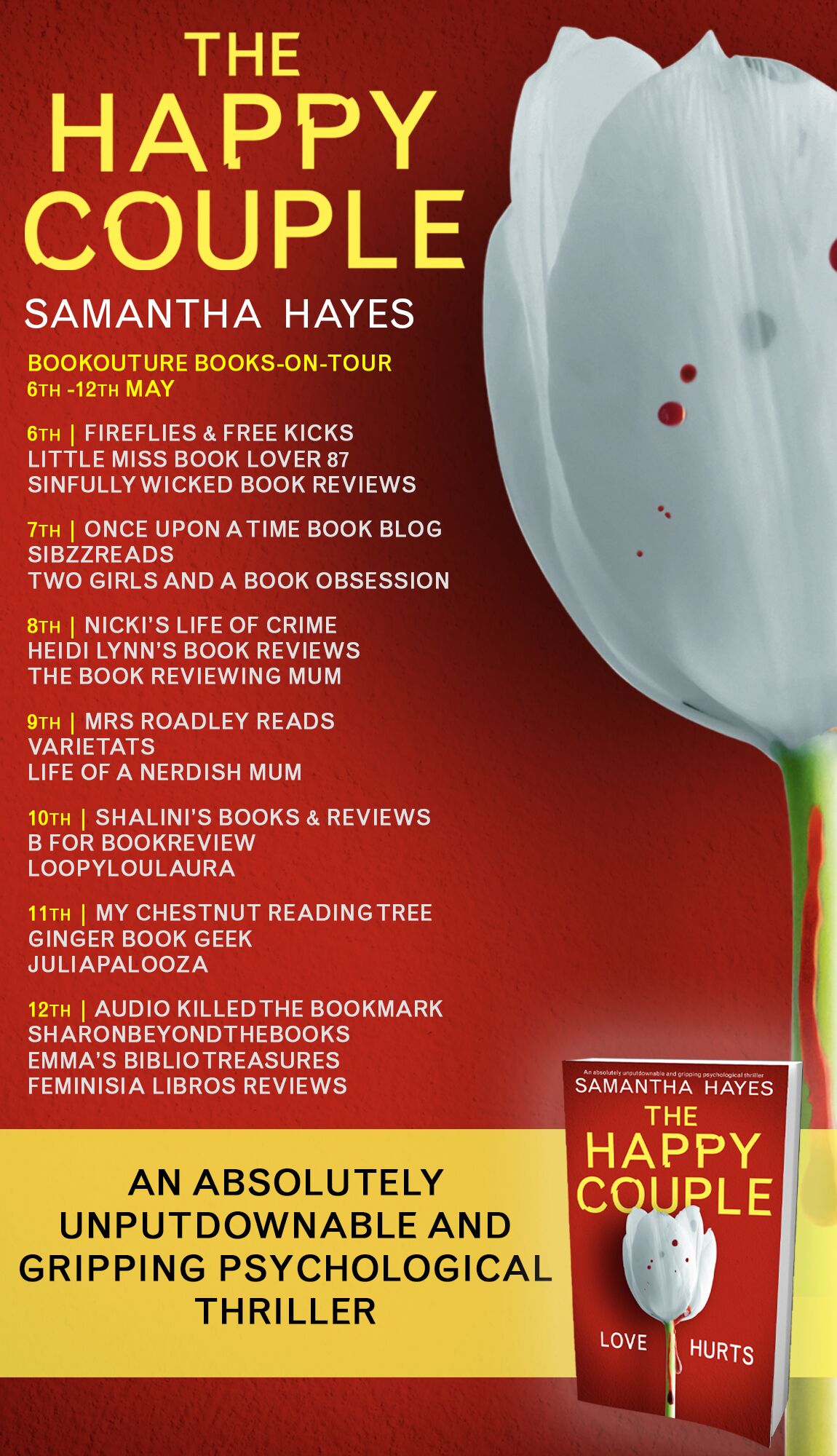 The Happy Couple book description:
Me and Will. Will and Me. A perfect match. He said he would always be there for me, but it's been a year since he drained his coffee, walked out the front door and vanished.
Did he leave me? Or did something terrible happen? I'm scared someone finally found out about what happened on the drive home that night…
I lie awake at night trawling the internet for rental properties, desperate for an escape. Until I see my husband's gorgeous face smiling back at me from a photograph on the fireplace in someone else's home, and something inside of me snaps.
At the house, I find no trace of him and the woman who lives there has no idea who I am. But I'm certain she's hiding something behind the locked door upstairs. I know that if I want answers, I have to stay.
You might think that what's inside that room is the answer to all my questions and the end of all my pain. But it's only the beginning…
Nail-biting and completely gripping, The Happy Couple will make you question how well you really know the ones you love. Perfect reading for anyone who adored by The Wife Between Us, The Girl on The Train or Gone Girl.
Author Bio:
Samantha Hayes grew up in Warwickshire, left school at sixteen, avoided university and took jobs ranging from private detective to barmaid to fruit picker and factory worker. She lived on a kibbutz, and spent time living in Australia and the USA, before finally becoming a crime-writer.
Her writing career began when she won a short story competition in 2003 and her sixteenth novel, THE HAPPY COUPLE is out 6th May. Her novels are family-based psychological thrillers, with the emphasis being on 'real life fiction'. She focuses on current issues and sets out to make her readers ask, 'What if this happened to me or my family?' And you'll always find a BIG twist at the end of her novels!
GOOD HOUSEKEEPING says "We're big fans of Samantha Hayes. Her believable psychological thrillers are completely gripping…"
To find out more, visit her website www.samanthahayes.co.uk
Or connect with Samantha on Facebook
https://www.facebook.com/
SamanthaHayesAuthor
And she's on Twitter @samhayes
and Instagram at samanthahayes.author