September 1965. Seven year old Kathy goes missing. Her devastated mother Connie is comforted by her best friend Myra Hindley…
The Hidden Child is a fictional novel based on the infamous Moors Murders in the 1960s.
Connie is not a great mum to poor Kathy. However, her love for her daughter is brought into sharp focus when she goes missing. She is both comforted and ridiculed by childhood best friend Myra and her creepy boyfriend Ian. Knowing about the Moors Murders gives us the benefit of hindsight and ramps up the tension.
A second plotline of farmers Ronald and Tommy was also completely enthralling. Ronnie has secrets in his past and has lived in fear of discovery. Now Ronnie faces a more immediate danger as he is threatened by Ian Brady and Myra Hindley in a sinister way as well as overtly.
The connections between the two plots become apparent a third of the way through the book. I was gripped by this plot, waiting anxiously for the truth about Myra and Ian to come out whilst fearing for the safety of the other characters.
The writing doesn't pull any punches and seamlessly moves between fact and fiction. I felt that the 1960s were brought to life and the author has done great research into the era, the location and the killers.
The Hidden Child is a brilliant read for fans of true and fictional crime novels. Loved it!
I have previously reviewed The Girl At My Door by Rebecca Griffiths, based on the real life killer John Christie.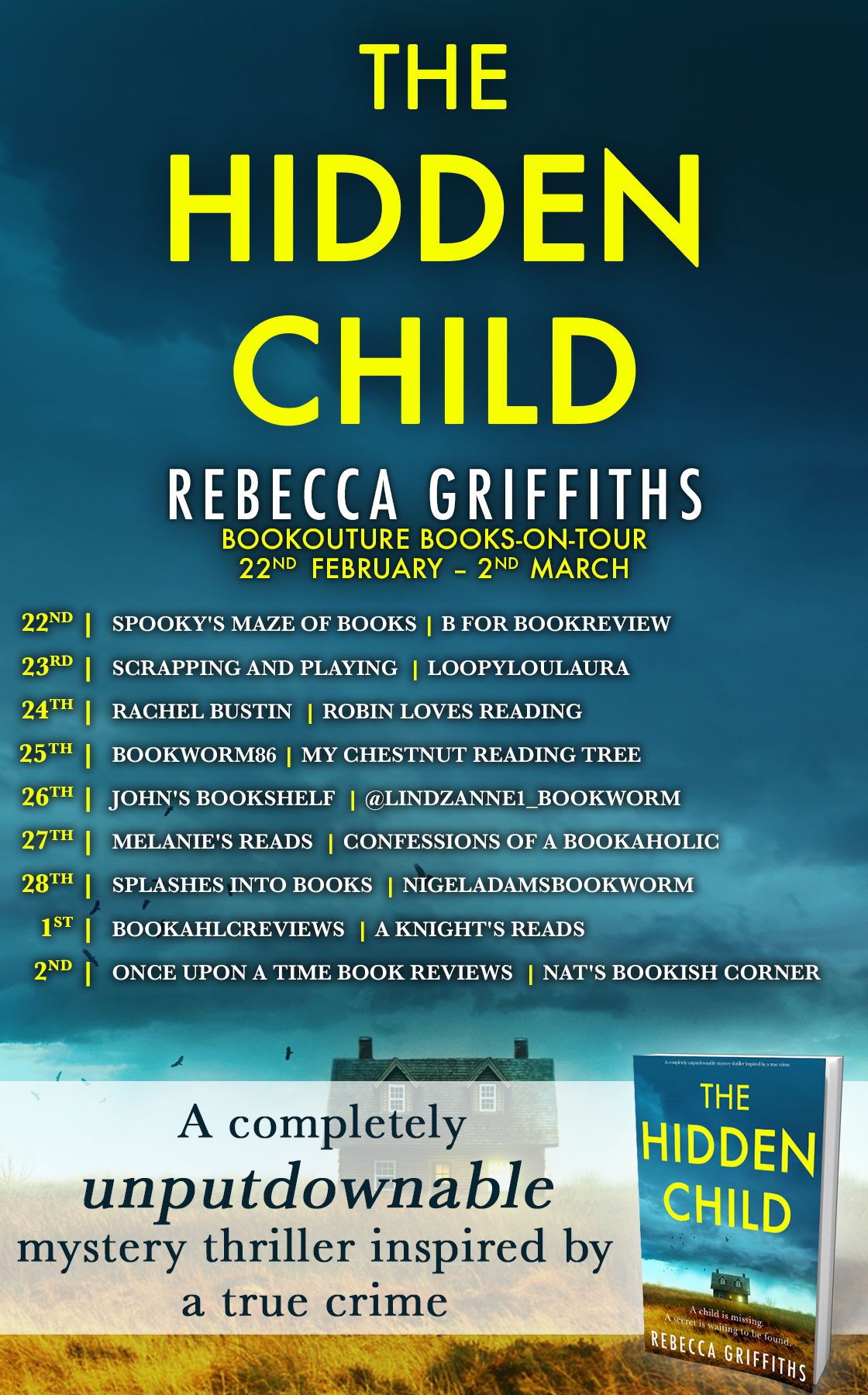 MEDIA PACK
Book: The Hidden Child 
Author: Rebecca Griffiths
Pub Day: Feb 24th 2022 
Buy Links:
Audible:
About the Book: 
Connie splashed through puddles, the rain slapping her face. Everywhere was tarmac and concrete, fog and drizzle, but no sign of her child. 'Have you seen my daughter? Please, you must've seen her?' Connie's face crumpled, preparing to cry. But there wasn't time for tears, she told herself, she had to find her child.
Manchester, England, 1965: In an instant Connie's life has changed. She only left her daughter Kathy alone for a moment but that was enough for her to vanish without a trace. As Connie desperately searches for her, she has to put the news reports of other missing children to the back of her mind. She is determined to find her safe. She will bring her daughter home.
As local farmer Ronald listens to the news, he is shocked by what he hears. He has spent his life away from the spotlight, quietly tending to his farm. But when a young couple begin acting suspiciously on his land, he knows that trouble is about to reach his door.
And then he sees her. A girl in a bright red coat who looks completely lost. Ronald knows he needs to help keep her safe and find her family. But on the wild and desolate farmland, Ronald has buried his own dark secret. Can he risk it coming to light to save her life?
Inspired by a real-life true crime story, this is an unforgettable and totally gripping mystery thriller perfect for fans of Gregg Olsen, Elly Griffiths and Found.
(Previously titled: The Body on the Moor)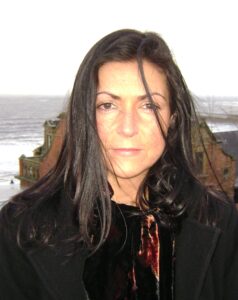 Author Bio
Rebecca Griffiths grew up in mid-Wales and went on to gain a first class honours degree in English Literature. After a successful business career in London, Dublin and Scotland she returned to rural mid-Wales where she lives with her husband, a prolific artist, their four black rescue cats, two pet sheep the size of sofas and writes full time.
Social Media