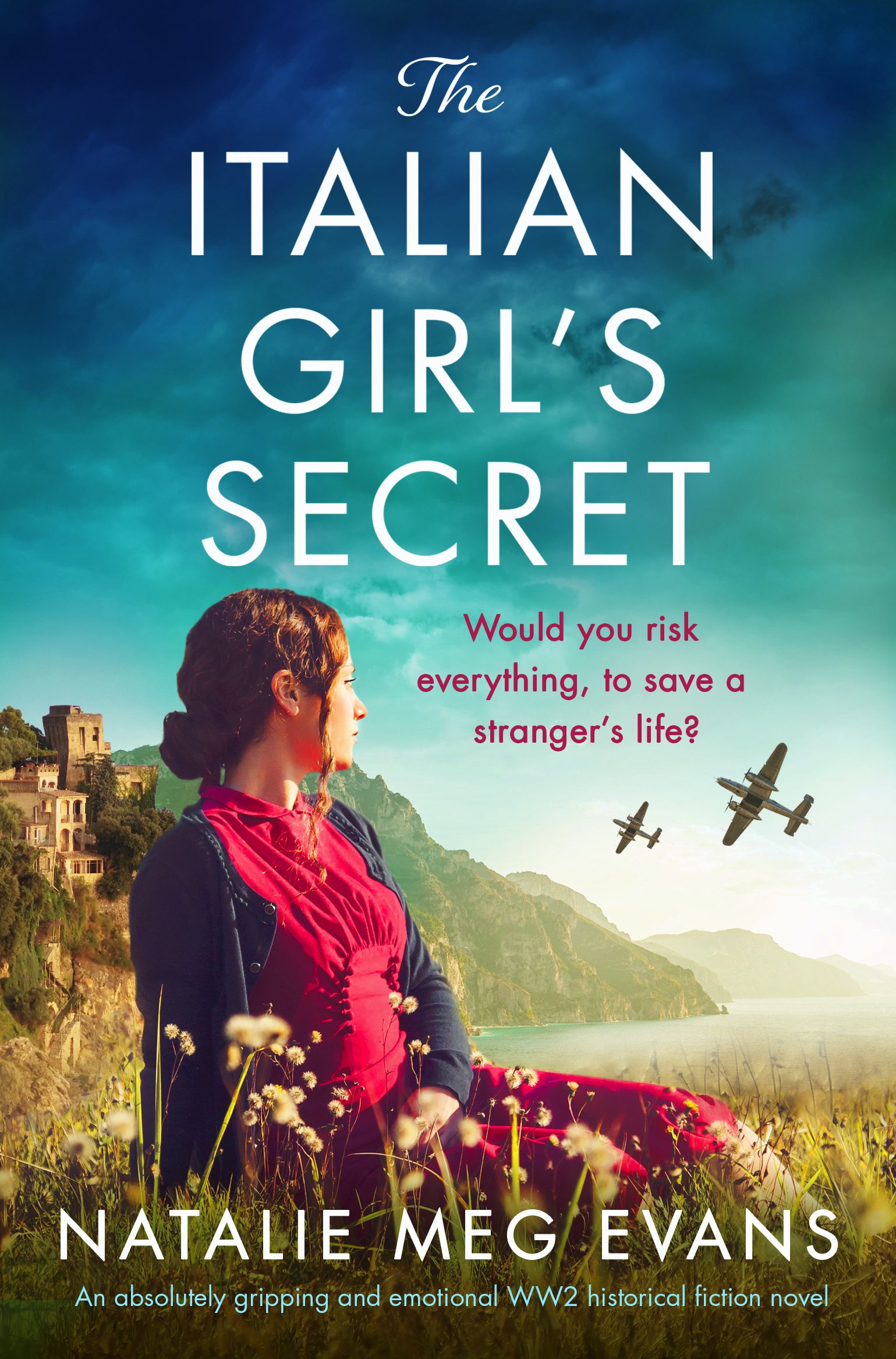 Naples 1943. Carmela del Bosco is living on her grandmother's farm when her half brother arrives with an injured spy. She tends to his wounds but her cousin Tino is a fascist, looking for any excuse to seize the family farm…
The Italian Girl's Secret is an historical novel set in Italy during WW2 following Italy's surrender but the fighting between the Nazis and Allies continues to overshadow everyday life.
Carmela is a woman with a past. She travelled to England for her education and fell in love with tragic consequences. This language knowledge allows her to form a connection with Sebbe. She is devoted to her nonna Rosaria but their relationship with cousins Tino and Santo is dangerous. Carmela needs to use her wit and bravery throughout the book.
I am learning Italian through Duolingo and enjoyed the smattering of Italian incuded in the writing. The setting is brought to life through the descriptions of the scenery, food and culture as well as the historical context. Despite my own knowledge of the period, everyday life after the fall of Mussolini is not something that I knew much about so I enjoyed this exploration of the resistance.
The Italian Girl's Secret is an emotional novel about love and loss in times of war. I have previously reviewed The Paris Girl by Natalie Meg Evans.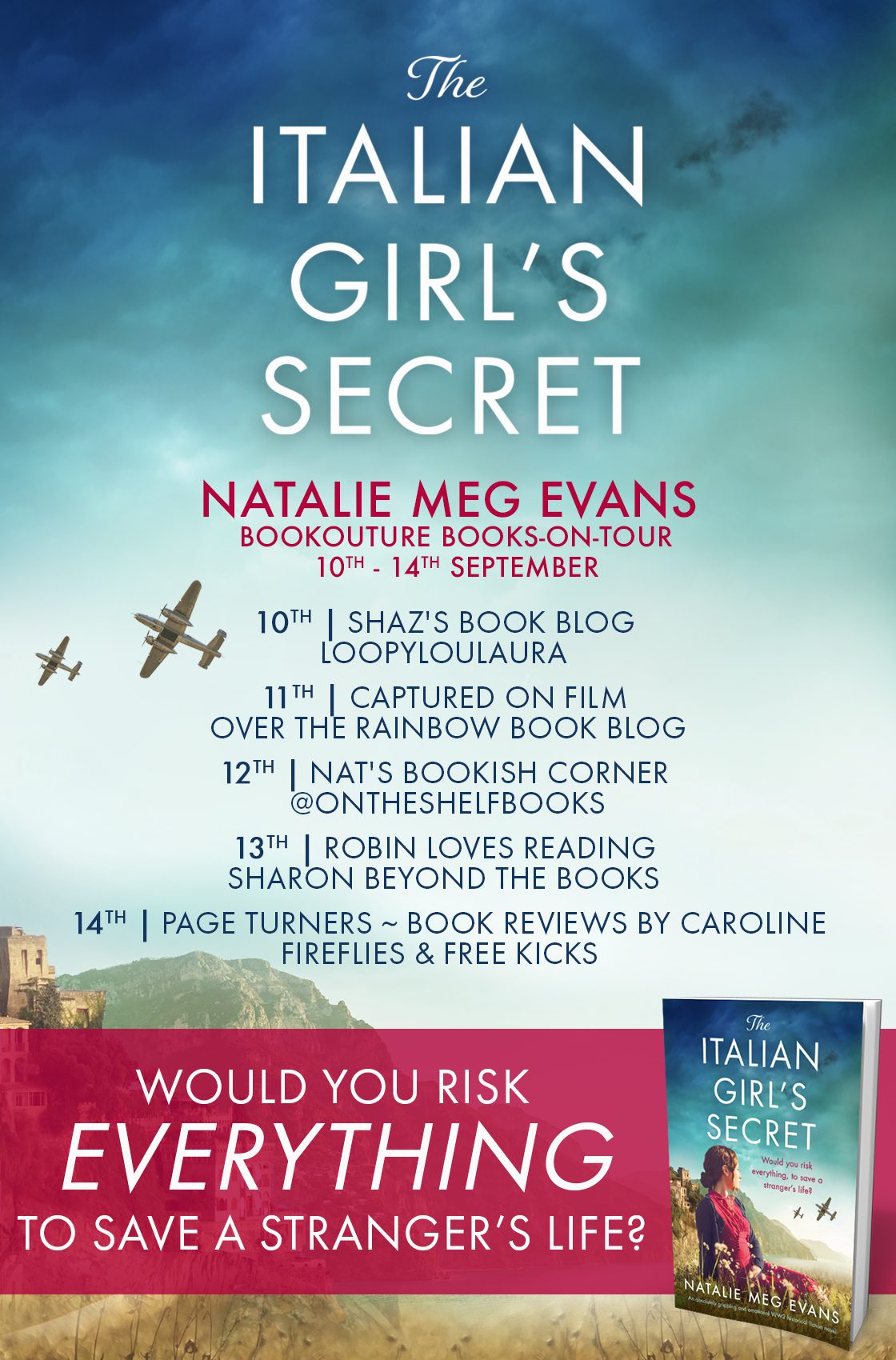 MEDIA PACK
Book: The Italian Girl's Secret
Author: Natalie Meg Evans
Pub Day: Sept 10th 2021
Buy Links:
Audible:
About the Book:
Italy, 1943. In the hills outside Naples, the silver moon shines brightly on a whitewashed farmhouse. An urgent knock on the door breaks the silence: and in that moment, one young woman's act of incredible bravery changes the course of the war.
For Carmela del Bosco, a farm girl in a remote Italian village, sheltering an English spy is the most dangerous thing she could do. If she's caught by the fascists it would be the end, especially for her beloved grandmother sleeping soundly upstairs. But taking in the pleading brown eyes of the man calling himself Sebastiano slumped at her door, and his terrible injuries inflicted by the Nazi occupiers, Carmela remembers how Nonna always taught her right from wrong. Risking everything, she hides him in a ruined tower on the edge of the farm.
Each day Carmela tends his wounds, and the passion that kindles between them is a light in the darkest time. Sebastiano has information that could end the war, and needs her help to send it. But tracking down fellow members of the resistenza in the mountains means risking her life and bringing danger to everyone she knows.
Carmela knows she must find the courage to do what's right for her country. But if she leaves the farm, will she ever see her beloved nonna again? And will her sacrifice tear her away from the only man she's ever loved, forever?
An absolutely stunning and heartbreaking historical novel about the impossible choices people are forced to make in wartime. Fans of The Nightingale, All the Light We Cannot See and Rhys Bowen will be captivated.
Author Bio
Natalie Meg Evans has been an art student, actor, PR copywriter, book-keeper and bar tender but always wanted to write. A USA Today best-seller and RITA nominee, she is author of four published novels which follow the fortunes of strong-minded women during the 1930s and 40s. Fashion, manners and art are the glass through which her characters' lives are viewed. Each novel is laced with passion, romance and desire. Mystery is never far away.
An avid absorber of history – for her sixth birthday she got a toy Arthurian castle with plastic knights – Natalie views historical fiction as theatre for the imagination. Her novels delve behind the scenes of a prestige industry: high fashion, millinery, theatre, wine making. Rich arenas for love and conflict. Most at home in the English countryside, Natalie lives in rural Suffolk. She has one son.
Social Media