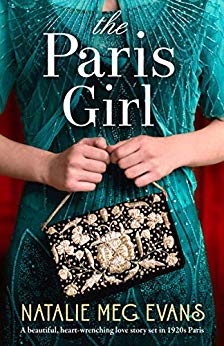 Set in 1920s Paris against a backdrop of the aftermath of World War One and the Russian Revolution, The Paris Girl is the story of displaced Russian Princess Tatiana. She is engaged to aristocratic Gerard but his brother Armand, deeply disturbed by his war experience, is madly in love with her.
American photographer Regan is an unlikely saviour for Tatiana but comes to her rescue time and time again. There are plenty of dramatic twists and turns which throw the pair together…
Tatiana is a really interesting character. She is vulnerable and likeable but also spoilt and infuriating. She is dealing with the innate misogyny of the period, the double standards which allowed men to have affairs but expected woment to be virginal.
The politics of love, the power of old money and the heady excitement of the post war era are brought to life by Natalie Meg Evans. This is a really enjoyable book and it is fun to read because we don't always agree with or like the main protagonist Tatiana whilst the events of the book are utterly compelling.
The plot and style are rich in historical detail and the Paris of the 1920s is beautifully realistic. There is a lot of emotion in this book as we see the aftermath of the war and revolution on the main characters and the poverty and heartache they have experienced as a result.
The Paris Girl is an impressive, almost epic saga of love and loss and I ope to read more from this author soon!
Book Description:
Paris, 1920s. Tatiana Vytenis has worked hard to leave her past behind. Once a ruined Russian princess in hiding, she is now a sought-after model and engaged to Gérard de Sainte-Vierge – a handsome, if occasionally overbearing, aristocrat. With the Sainte-Vierge heirloom ruby sparkling on her finger, Tatiana feels as though she should be happy. Not long ago she was penniless and now she's about to become a marquise.
But fate still has a final hand to play. One night in a bohemian café in Montparnasse, Tatiana discovers she's been the unknowing plaything of the Sainte-Vierge family. Hidden beneath their genteel exteriors, Gerard and his brother have a secret darker side, and her darling fiancé will gladly ruin Tatiana's life to save his own reputation.
As Tatiana's situation becomes ever more desperate, she crosses paths with an unlikely guardian angel. Serious, dark-haired Regan Dortmeyer is an American in Paris – a war photographer running from his own hard knocks in Hell's Kitchen, New York. He's no fancy French nobleman, but Regan has seen the lengths to which a wicked man like Gerard will go. As the consequences of her disastrous engagement threaten to swallow Tatiana up, he might be the only one who can save her now…
From the USA Today bestselling author of The Milliner's Secret, The Paris Girl is a beautiful novel full of twists and turns, set against the breathtaking backdrop of 1920s Paris. Perfect for fans of Chanel Cleeton, Kathleen Tessaro and The Alice Network.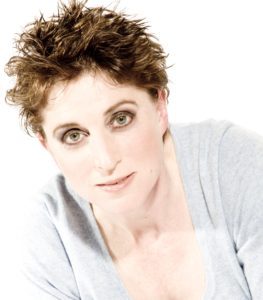 Author Bio:
Natalie Meg Evans has been an art student, actor, PR copywriter, book-keeper and bar tender but always wanted to write. A USA Today best-seller and RITA nominee, she is author of four published novels which follow the fortunes of strong-minded women during the 1930s and 40s. Fashion, manners and art are the glass through which her characters' lives are viewed. Each novel is laced with passion, romance and desire. Mystery is never far away. An avid absorber of history – for her sixth birthday she got a toy Arthurian castle with plastic knights – Natalie views historical fiction as theatre for the imagination. Her novels delve behind the scenes of a prestige industry: high fashion, millinery, theatre, wine making. Rich arenas for love and conflict. Most at home in the English countryside, Natalie lives in rural Suffolk. She has one son.
@natmegevans