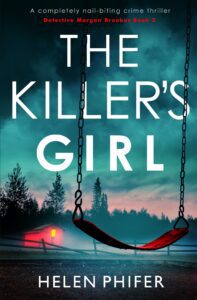 Morgan Brookes is only just recovering from her last murder case when a new killer appears. DNA suggests a culprit but he has been in prison for rape and murder for the past 20 years so who could it possibly be? Meanwhile Morgan is trying to rebuild her relationship with her alcoholic father as they both continue to mourn her mother: can she stay focussed on the murder case…?
The Killer's Girl is the second novel to feature Morgan Brookes. It is not necessary to have read the first book and there are not obvious spoilers so you could go back and read One Left Alive without knowing details of the case and killer.
The police team continues to be hugely likeable. Amy provides some light relief with her positive attitude while Ben and Morgan display their detrmination to solve the case whilst attempting to hide their vulnerability. There continues to be a romantic frisson between the lead characters which build an anticipation in us as readers as we want them both to have a happy ending.
I found myself totally immersed in the plot and engaged with the characters, especially Morgan as her personal involvement in the case becomes more prominent over the course of the book. The chapters are short which drives the story on and makes it difficult to put down when just one more chapter is so tempting!
The murder case is presented in forensic detail and the novel uses police procedures to present graphic and brutal crimes objectively. There were a few 'aha!' moments when I suspected something which then developed as I expected or the plot twisted into something I wasn't prepared for.
The Killer's Girl was a real page turner. The momentum never let up and I can't wait for the next book!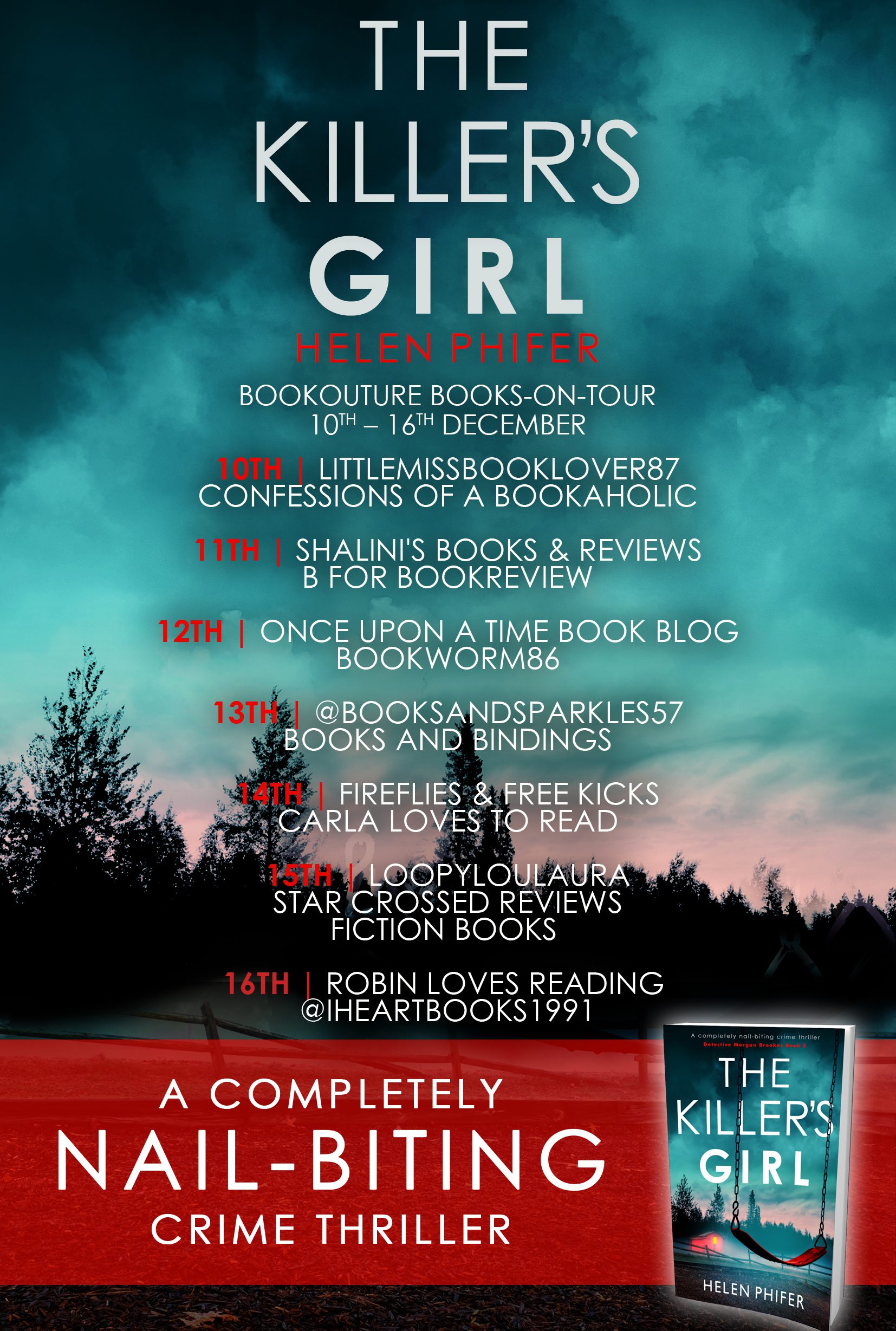 Media Pack  Information Sheet:
Title: The Killer's Girl
Author: HELEN PHIFER
Publication Day: 10/12/20
Buy Links:
Description:
'Mama, wake up.'
The little girl reached for her mother's face with one pudgy hand. But the eyes stayed closed, and the blood continued to trickle across the floor.
When the body of a young woman is found, tied to her bed and the victim of a brutal attack in her own home, Detective Morgan Brookes is sickened by what she finds as she searches the house. And unprepared for the nightmares it inspires about her childhood.
When the DNA collected gives a positive ID, Morgan can't wait to put the attacker behind bars. But the person it matches to is already in prison. How could the DNA of someone who has been locked up for over twenty years have shown up in Morgan's crime scene? And then they make another close match. To Morgan herself.
Faced with the impossible proof that she is somehow connected to this case, Morgan delves deep into the crimes of a killer who stalked the Lake District two decades ago. But distracted by the old case, she misses the signs that he has found a new victim. And when he strikes close to home, Morgan finally realises that she has been living on borrowed time. To find this killer, it's clear she must confront the nightmares in her past…
A heart-racing, nerve-wracking crime thriller. Fans of Angela Marsons, Rachel Abbott and Patricia Gibney will be completely gripped.

Author Bio:
Helen Phifer lives in a small town called Barrow-in-Furness with her husband and five children.
Helen has always loved writing and reading. Her love of horror films and novels is legendary. Helen adores reading books which make the hair on the back of her neck stand on end. Unable to find enough scary stories to read she decided to write her own.
Author Social Media Links: