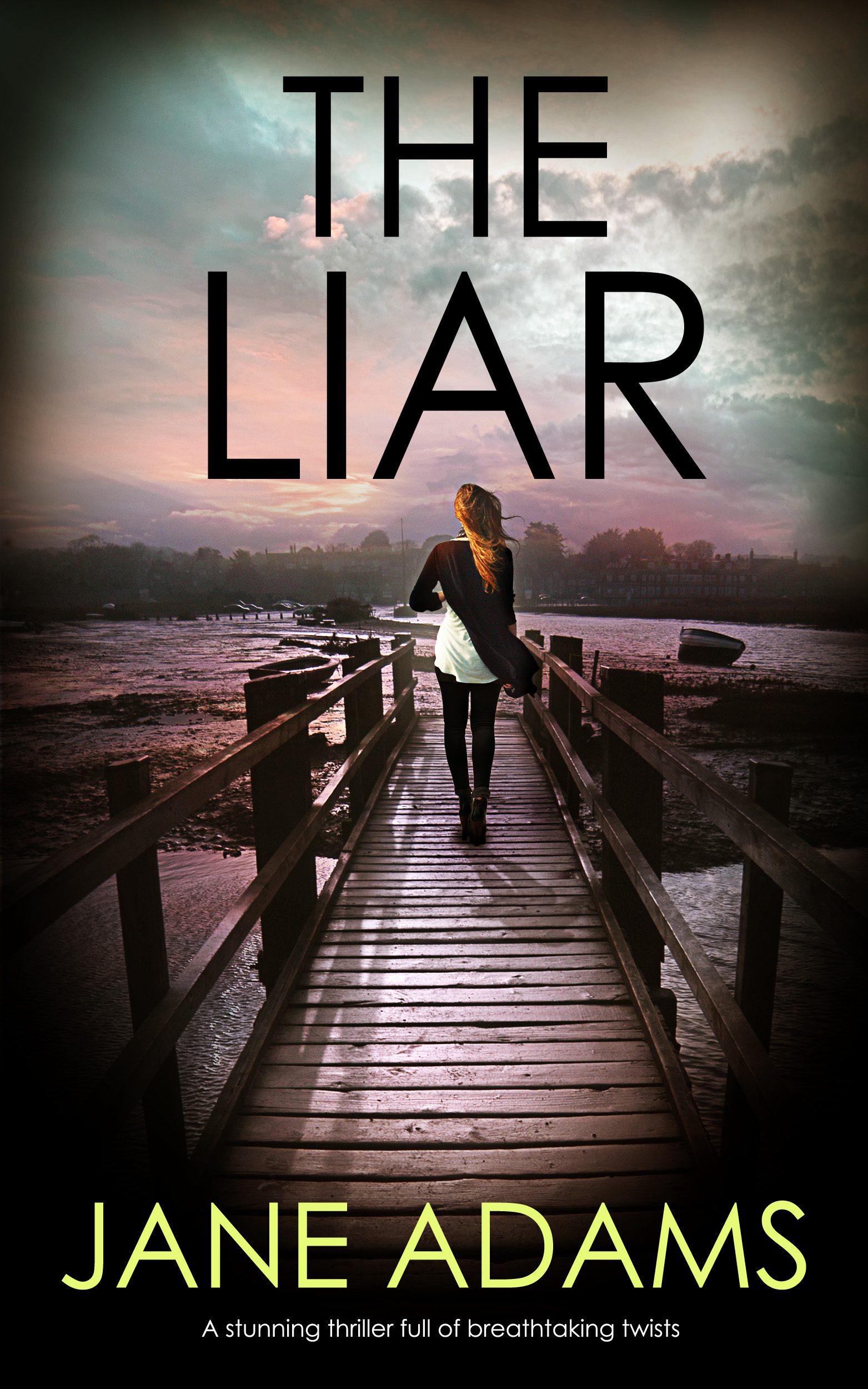 Former police officer John Tynan is romantically involved with a woman who is stabbed to death one night. Their relationship began as she insisted on being a long lost relative. The subsequent police investigation determines  she lied about her identity and even her name was false.
The previous books in the Mike Croft series had been published in the 1990s and I had enjoyed being reminded of a time before being addicted to technology. Time has moved on and in The Liar the characters have mobile phones but they don't play a major part in the investigation.
Croft and his team have also moved on and emotionally his situation has changed: he is now settled down with Maria but their hopes of having a family have been dashed. He is still devastated by the loss of his son from an earlier relationship. His raw and honest emotion makes him an appealing character and we instantly sympathise with him. He is also a fantasticaly dedicated police officer, 10 years hasn't changed that!
I admit to finding myself a little overwhelmed by John's complicated family history and the multitude of names involved. However, I am also very aware from my own family history research just how realistic this is!
The book is quite wordy but there is a careful balance between the dialogue which pushes the plot forward and wonderful evocative descriptions, particularly of the coastline.
Jane Adams has delivered a complicated but believable plot which can be enjoyed as part of the series or as a stand alone book.
Take a look at books 2 and 3 in the Mike Croft series that I have reviewed previously:

The Secrets

and Their Final Moments.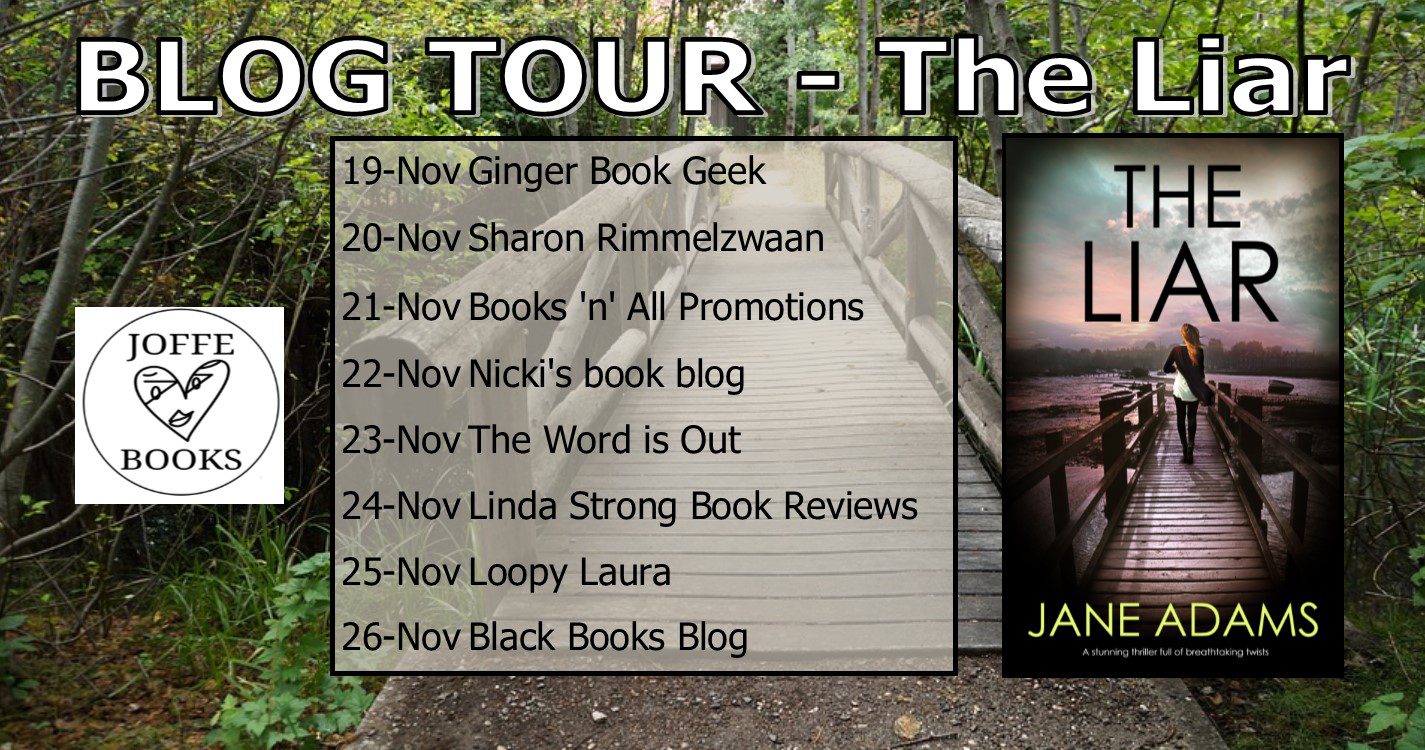 THE LIAR (Detective Mike Croft #4) by Jane Adams
DISCOVER A BRILLIANTLY GRIPPING CRIME THRILLER FROM A BEST-SELLING AUTHOR
DETECTIVE INSPECTOR MIKE CROFT RETURNS TO THE GREENWAY TO FACE HIS MOST DIFFICULT CASE YET
A BODY ON THE BEACH.
In the hot, dry heat of high summer, Martha Toolin is found stabbed to death. She was a stranger to the area and had been seen arguing with a teenage boy.
BUT SHE IS A LIAR.
Detective Mike Croft is called into investigate and quickly discovers that the victim was not who she says she was. She was a con artist who exploited the vulnerable and elderly. Even her name is false.
EVERYONE WAS TAKEN IN BY HER. EVEN THE POLICE.
The number of suspects who wanted her dead begins to multiply. Who was she and what did she want with Mike Croft's friend, former police detective John Tynan?
SOMEONE WILL KILL AGAIN TO PROTECT LONG-BURIED SECRETS.
And then another body is found on the beach . . .
THE LIAR is a stunning psychological crime thriller which you won't want to put down.
Perfect for fans of Kimberley Chambers, Damien Boyd, Rachel Abbott, Patricia Gibney or Mark Billingham.
Praise for JANE ADAMS, author of the sensational best seller THE GREENWAY.
"Few debut novels achieve this level of suspense. The Greenway lingered in my mind for days. It takes the psychological suspense novel into new realms of mystery." Val McDermid, Manchester Evening News
"A haunting debut." Minette Walters
"Compellingly told and rich with psychological insight." Independent
"Nail-biting stuff." Ms London
"An assured first novel, with a strong cast and a plot which twists and turns without a glitch." Yorkshire Evening Post
DETECTIVE MIKE CROFT SERIES
Book 1: THE GREENWAY
Book 2: THE SECRETS
Book 3: THEIR FINAL MOMENTS
Book 4: THE LIAR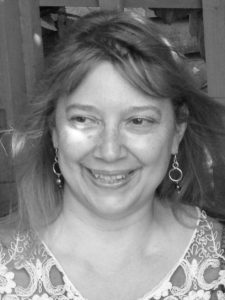 Jane Adams Author Bio
Why do I write?
Like most writers, it's a kind of compulsion. The stories are there and I have to try and grab hold of them and pin them onto the page. Most of the time, I enjoy the process; sometimes, I'd rather be doing just about anything else, up to and including the ironing – and I hate ironing.
I started writing when my youngest child went to school. I was incredibly lucky and my first novel, The Greenway, was picked up by Macmillan in 1994 and published in 1995.
I currently write two series; Naomi Blake and Rina Martin. Rina was a character I'd had in mind for years before committing her to paper. An elderly, ex thespian who had played the part of a popular TV detective, she had retired to the seaside and bought a boarding house for other ex performers. Rina's feisty, no nonsense character is, I suppose, based on the rather powerful and opinionated ladies I grew up surrounded by – mother, teachers in the all girls school I attended, aunts and pseudo aunts, all of whom had opinions about everything and made sure these were unstintingly shared.
Naomi Blake, on the other hand, was the brainchild of my late agent, Bob Tanner at International Scripts. 'You should write a blind detective,' he said ' and she needs a big, black guidedog, called Napoleon'.
I thought it was a daft idea, and told him so. I just couldn't see how to do it. But, like a lot of seemingly daft ideas, this one wormed its was into my brain and I realised he was right. It could work and so, the Naomi Blake series came into being.
I have always written in other genres too, short stories in the SF, Fantasy and Gothic Horror genre, and am working on longer projects when time allows. I also teach Creative Writing and have had the great priviligde of being a Royal Literary Fund Fellow at three different universities.
Links
Twitter: @JaneAdamsAuthor