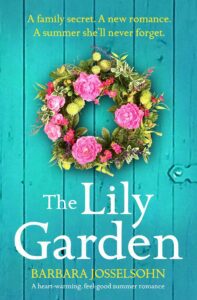 Caroline's happy childhood memeories are threatened when her hometwon decides to demolish her late mother's lily garden. Caroline travels back to Lake Summers with her daughter Lee so they can save the garden. She uncovers secrets about her parents but this is sweetened by a romance with local historian Aaron. However, he has secrets of his own…
The Lily Garden is a story about the past, present and future, a family's memories and hopes.
The majority of the plot is delivered from Caroline's perspective in the third person. She is a likeable character and a dedicated mother. There has been sadness in her life in the form of the early deaths of her parents and now the lily garden that her mother created and loved is under threat. I was surprised that Caroline had not returned to Lake Summers in the intervening years as she claimed such a happy experience there.
The relationship between Caroline and her daughter as well as the older generation of her family transforms significantly over the course of the book as she is forced to face hidden truths. There are parts of the book which are very sad but the overall impression of the book is of warmth and hope.
Caroline has a second chance of happiness with Aaron but their path to romance isn't as straightforward or speedy as readers would want! The romance is gentle rather than passionate and fitted well with the characters' personalities and circumstances.
The Lily Garden is an emotional and poignant book about reconciling our memories with reality. I have previously reviewed The Bluebell Girls by Barbara Josselsohn.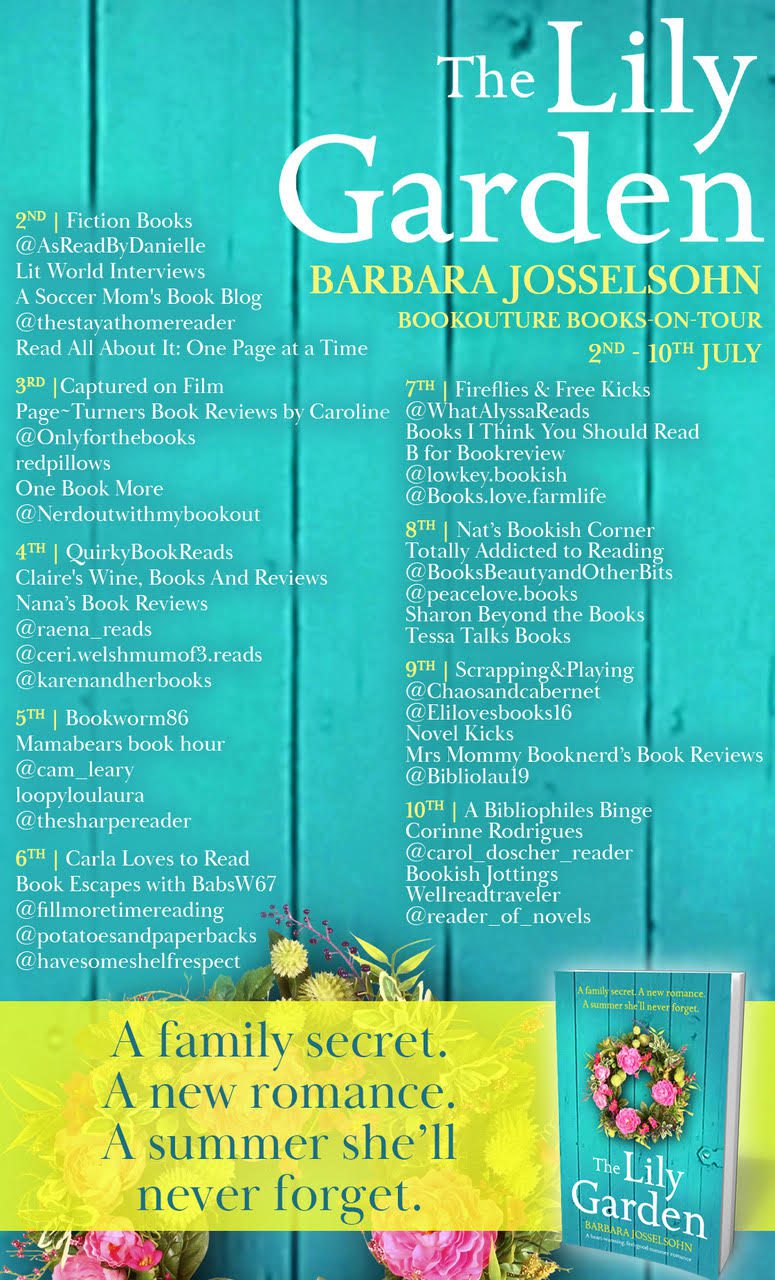 The Lily Garden book blurb
She held the letter that she had found in the garden, and noticed the distinctive curls of her father's handwriting etched on the worn paper. Her life had already been turned upside down by one family secret, would his last words force her to leave her childhood home forever?
When Caroline left Lake Summers thirty years ago, she thought she'd never go back to the place where she lost her parents. But when she finds out that the town's lily garden lovingly built by her mother is going to be destroyed, she knows fate is calling. Dropping everything at her office in Chicago, she knows she is the only person who can save the garden.
Caroline and her daughter Lee are welcomed home by the warm smile of her mother's best friend Maxine, and piles of pancakes at her cozy little restaurant in town. And Caroline soon learns that she isn't the only person invested in saving her mother's legacy, when she meets handsome historian Aaron. As she gets to know him, strolling along the sparkling lakeshore, she can't imagine anywhere else she'd rather be.
But then Caroline learns a terrible secret about the day her mother died. And soon the real reason Aaron is in Lake Summers comes to light. Will the truth about the people she loves force her to give up a future with Aaron, and the beautiful town that has always been in her heart?
An utterly uplifting and heart-warming story about forgiveness and family. Perfect for fans of Carolyn Brown, Debbie Macomber and Mary Alice Monroe.
Author bio:
Barbara Josselsohn is an award-winning writer who loves crafting stories about strong protagonists facing a fork in the road. Her novels include The Bluebell Girls, The Lilac House, The Last Dreamer, and her newest release, The Lily Garden. She has published hundreds of articles about family, home and relationships in national and regional publications. She also teaches novel writing at the Writing Institute at Sarah Lawrence College in Bronxville, New York.  Barbara lives just north of New York City and enjoys escaping to the beach or the mountains whenever she can. Other than writing, her biggest passion is her family: her husband, her three kids, and her indefatigable shih-poo!
Visit her online at www.BarbaraSolomonJosselsohn.com, @Barbara_Josselsohn_Author (Instagram), @BarbaraJoss (twitter) or Facebook.com/BarbaraSolomonJosselsohnAuthor