1930s: The shadow of Nazism looms over the world. Martha is anxious for the safety of her sister Charlotte who is living in Paris and working for a Jewish gallery. Martha returns to America with Jewish friends but Charlotte stays behind to protect their art and possessions.
The Lost Sister of Fifth Avenue is the fourth book in Ella Carey's Daughters of New York series. Each can be read as a stand alone book but they have character links. This is an historical novel set in the 1930s and 40s but also with a separate timeline set just after WW1.
The majority of the book is written from Charlotte and Martha's perspectives as they get on with their lives on either side of the Atlantic. However, there are a few chapters written from their mother Chloe's viewpoint 20 years earlier. The events of the past have huge implications for the sisters.
I felt frustrated with Charlotte for not taking the danger seriously at first. She acts honourably to try to protect her friends' things and save art for the nation but I think she should have valued herself above possessions. Then she joins the resistance, putting herself in greater danger but acting positively to save people and defy the Nazis. There are some big plot twists and the ending was a surprise.
The Lost Sister of Fifth Avenue is an enjoyable novel about family and bravery.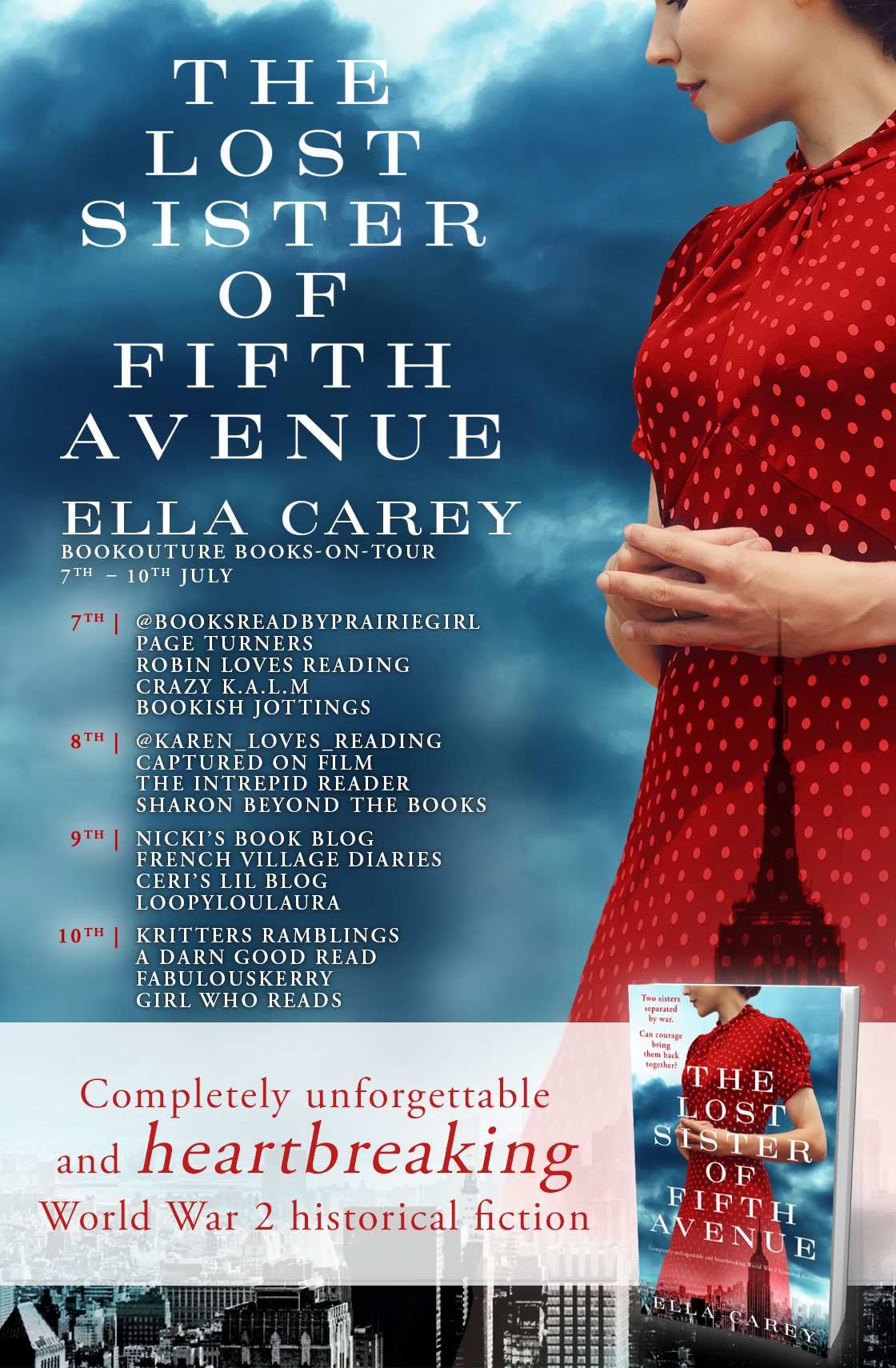 Book Description:
New York, 1938: Martha pulled the door of her Fifth Avenue apartment closed, her heart thumping, re-reading the telegram she'd been dreading. Her beloved sister Charlotte needed her help. She was alone in Paris, and the threat of Nazi invasion was growing ever stronger. The time had come for Martha to make the bravest decision of her life. She needed to bring Charlotte home.
As Martha looks out of her bedroom window at the blossom-covered trees in Central Park, she is a world away from Europe and the threat of war. But when a telegram arrives from her sister Charlotte telling of the death of their Jewish friend Anita, Martha's quiet life changes in an instant. With the threat of the Nazi invasion growing, Martha knows she must travel to Paris to convince Charlotte to return home.
When Martha arrives, she finds a city preparing for war. Soldiers patrol Paris' cobbled streets and families talk of packing up and fleeing with whatever they can carry. Clutching her sister tightly, Martha knows that Charlotte has already decided to stay. Charlotte's heart is in France, and as an American in Paris she believes she will be safe.
When the Nazis march through Paris' streets and raise their flags over the city's most beautiful buildings, Charlotte is determined not to give in. She works for the Resistance with a Frenchman named Louis, carrying messages, and hiding Anita's family's precious art collection from the Nazis. Meanwhile, Martha vows to help a female Jewish professor to safety in America, only to be faced with impossible odds.
But as the war rages, Martha and Charlotte's determination will be tested like never before. And when Charlotte uncovers a shocking secret about her family which threatens her own life, can she find the strength to protect those she loves the most?
From top ten bestselling author Ella Carey comes an utterly heartbreaking novel about the strength of sisterly love and the courage of the women of the Resistance. Perfect for fans of The Nightingale, All The Light We Cannot See and Fiona Valpy.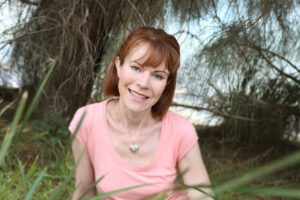 Author Bio:
Ella Carey is the international bestselling author of The Things We Don't Say, Secret Shores, From a Paris Balcony, The House by the Lake, and Paris Time Capsule. Her books have been published in over fourteen languages, in twelve countries, and have been shortlisted for ARRA awards. A Francophile who has long been fascinated by secret histories set in Europe's entrancing past, Ella has degrees in music, nineteenth-century women's fiction, and modern European history. She lives in Melbourne with her two children and two Italian greyhounds who are constantly mistaken for whippets.
Ella loves to connect with her readers regularly through her facebook page and on her website.
Buy Link:
You can sign up for all the best Bookouture deals you'll love at: http://ow.ly/Fkiz30lnzdo