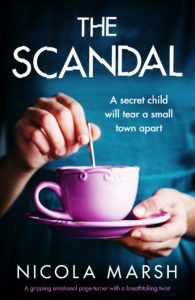 Three women, Marisa, Elly and Claire, enjoy an exclusive lifestyle in the Hamptons but all are hiding secrets and unhappiness that they are desperate to hide.
Marisa is unhappily married to Avery. Her children have gone off to college so she is throwing herself into volunteer work. Elly has been dreadfully hurt by a bigamous husband and date raped by another man. She takes lovers to avenge herself on men in general by exposing their infidelity. Claire is a cop, yearning for a baby when she finds out her husband is infertile.
Into this situation arrives Jodi, scared and alone, 5 months pregnant and searching for her baby's father.
I loved the way Nicola Marsh leaves plenty of mystery to increase anticipation. I had my suspicions throughout the book but the author cleverly misdirects readers so I don't think anyone will guess all of twists!
There is a great deal of sadness at the extent of the unhappiness the women face in spite of their apparent lifestyle. All of the women have strength and determination but also such vulnerability that we as readers can't help but sympathise even if we can't condone their behaviour or even particularly like them.
The Scandal is a cracking read that shows appearances are not always what they seem, assumptions are dangerous, and trust is easily broken and difficult to mend…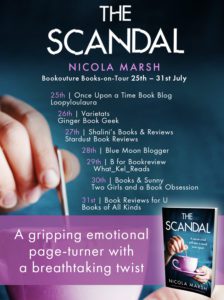 Title: The Scandal      
Author:  Nicola Marsh
Publication Day: 25/07/19
Buy Links:         
Description:
My life is like one of those cheap snow globes my twins collected when they were younger. Shiny and pretty on the outside, blurred beyond recognition when shaken.
Ever since her twin girls left home, 
Marisa 
has felt there's something missing from her life. Her sprawling mansion is no longer filled with laughter and chaos, and she's desperate to feel needed… and to be distracted from the secret she's been hiding from her husband for all these years.
Coffee with her best friends might be the only thing holding Marisa together. But 
Claire
 and 
Elly
have their own secrets. Like why Claire hasn't been to work in weeks, or why Elly won't tell anyone who's buying her flowers.
When Jodi, a pregnant young girl, turns up at Marisa's doorstep, Marisa is quick to come to her aid. She sees herself in Jodi and she knows how devoting yourself to looking after others can take up all your time in the most marvellous way.
But Jodi's arrival quickly pushes everyone's lies to the surface. The father of her unborn child is someone the women know very well, and Marisa starts to wonder if her obsession with helping Jodi might come at a devastating price…
The Scandal
 has a twist that will take your breath away. An emotionally charged novel about secrets, affairs and perfect small towns that will be devoured by fans of Kerry Fisher, 
Big Little Lies
 and 
The Other Woman.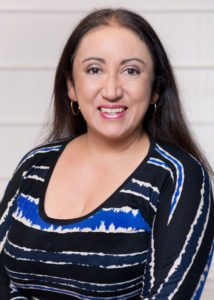 Author Bio:
USA TODAY bestselling & multi-award winning author Nicola Marsh writes feel-good fiction with a twist!
She has published 68 books with Harlequin, Amazon and indie, and sold over 8 million copies worldwide.
She currently writes women's fiction/rural romance for Harper Collins Australia Mira imprint, emotional domestic suspense for Bookouture and contemporary romance for Harlequin Dare.
Her first mainstream contemporary romance, BUSTED IN BOLLYWOOD released to rave reviews, including a nomination for RWA's RBY, Romantic Book of the Year.
Her first indie-pubbed contemporary romance CRAZY LOVE is an Amazon and Barnes & Noble bestseller, and was nominated for an ARRA award.
Her women's fiction novel SAVING SARA with Lake Union hit the #1 kindle romance spot on Amazon UK.
Her young adult fantasy SCION OF THE SUN won a National Readers' Choice Award for Best YA novel.
She's also a Waldenbooks, Bookscan and Barnes & Noble bestseller, a RBY and National Readers' Choice Award winner, is a multiple finalist for awards including the Romantic Times Reviewers' Choice Award, HOLT Medallion, Booksellers' Best, Golden Quill, Laurel Wreath, More than Magic and has won several CataRomance Reviewers' Choice Awards.
A physiotherapist for 13 years, she now adores writing full time, raising her two dashing young heroes, sharing fine food with family and friends, barracking loudly for her beloved North Melbourne Kangaroos footy team, and her favourite, curling up with a good book!
Social Media links: