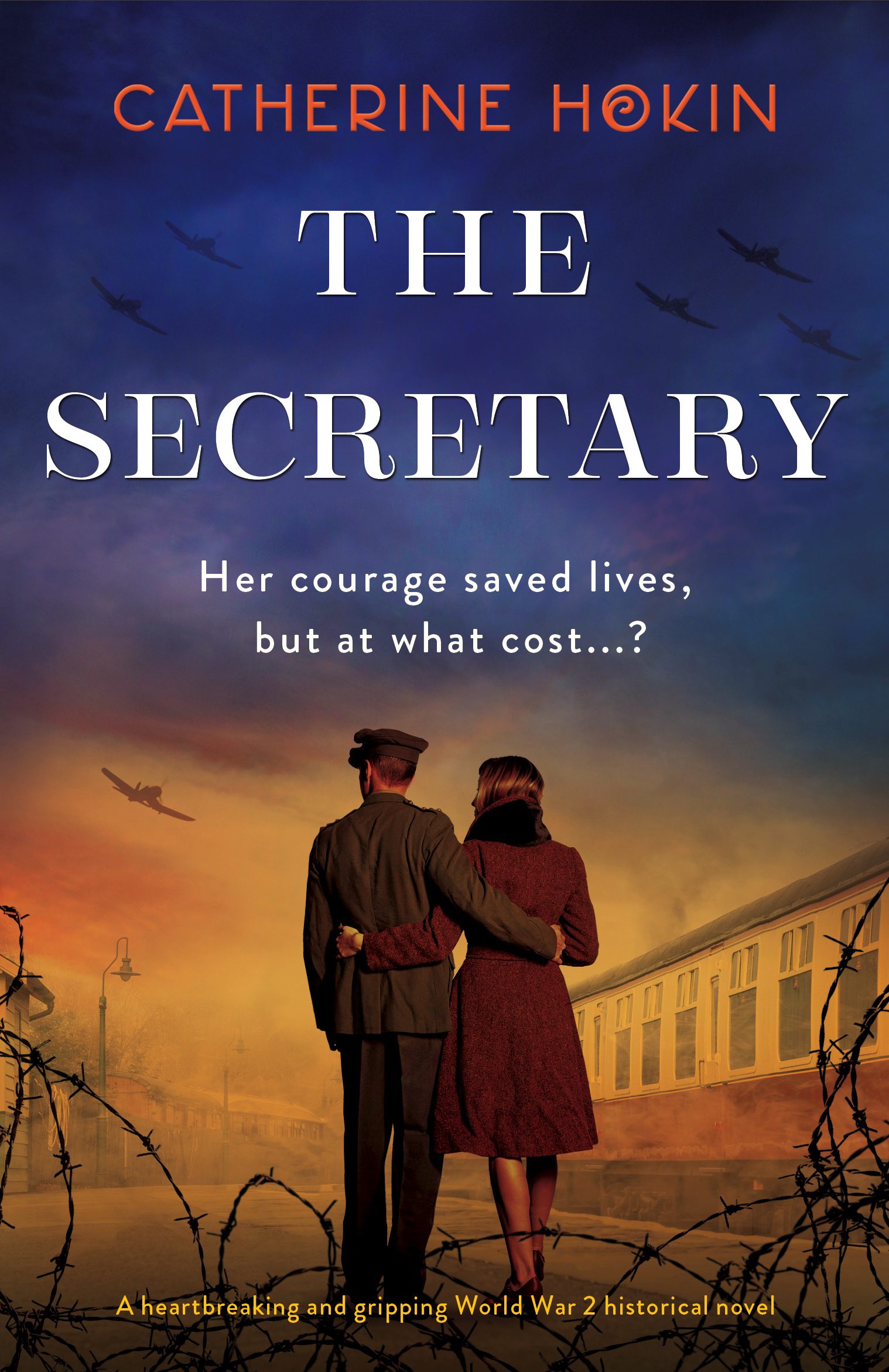 1930s and 40s Berlin. Magda is horrified by the Nazi rise to power but uses her position as secretary to Himmler to obtain information. 1980s East Berlin: Magda's granddaughter Nina struggles to comply with the oppressive nature of life. She yearns for freedom but uncovers family secrets at the same time…
The Secretary is an emotive and fascinating dual timeline novel. It features two generations of the same family living through dangerous times when they seek to challenge the ideologies in power.
I was interested in Nina's timeline as I know very little about life under regime of the GDR (East Germany). I do remember the fall of the Berlin Wall in 1989 but was unaware of the significance. However, Magda's timeline was much more familiar to me and was captivating in a haunting way due to the atrocities she is witness to.
The contrast and comparison between the 1940s and 1980s is impressive. Two regimes of oppression and control. Violence and brutality, secret systems of crime and punishment. Both timelines had been well researched to allow the author to bring them to life.
The two main women are brave and determined, unhappy to sit back and accept the regime in power. Both women are also driven by love but this takes a less prominent role in the narrative. The personal relationships of Magda have greater impact on events in the book and I did feel like her character was more developed.
The Secretary was a fascinating historical novel but not for the fainthearted due to the emotional and threatening historical content. I have previously reviewed What Only We Know and The Lost Mother by Catherine Hokin.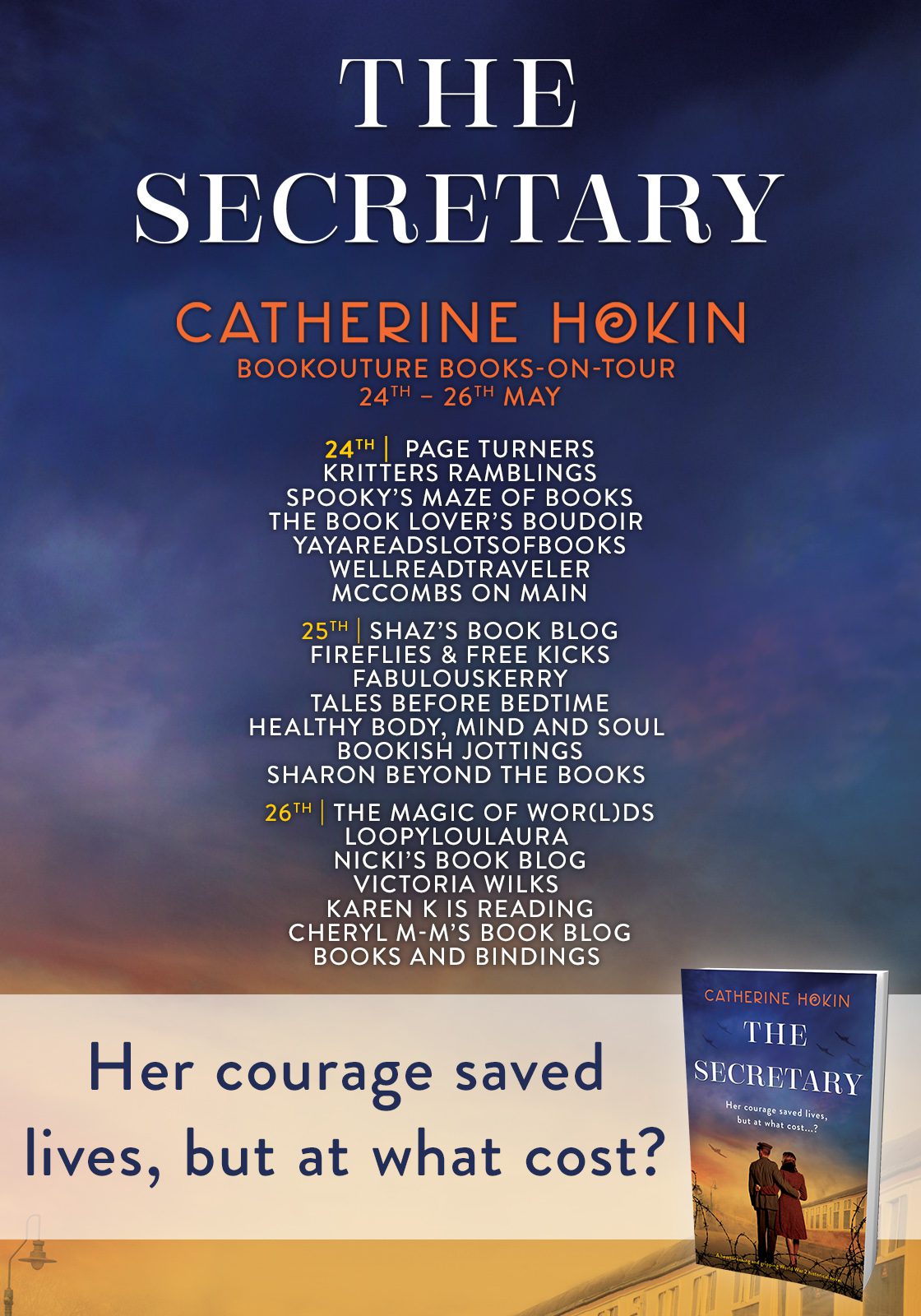 The Tower House. Down a secluded path, hidden by overgrown vines, the crumbling villa echoes with memories. Of the family who laughed and sang there, until the Nazis tore them from their home. And of the next woman to walk its empty rooms, whose courage in the face of evil could alter the course of history…
Germany 1940. As secretary to the leader of the SS, Magda spends her days sending party invitations to high-ranking Nazis, and her evenings distributing pamphlets for the resistance. But Magda is leading a dangerous double life, smuggling secrets out of the office. It's a deadly game, and eventual exposure is a certainty, but Magda is driven by a need to keep the man she secretly loves safe as he fights against the Nazis…
Forty years later. Nina's heart pounds as she steps into an uncertain future carrying a forged passport, a few bank notes, and a scribbled address for The Tower House taken from an intricate drawing she found hidden in her grandmother's wardrobe. Separated from her family and betrayed by her country, Nina's last hope is to trace her family's history in the ruins of the past her grandmother ran from. But, when she finally finds the abandoned house, she opens the door to a forgotten story, and to secrets which will change everything: past, present, and future…
A poignant and gripping novel about bravery, loss and redemption during the Second World War. An unputdownable read for fans of The Tattooist of Auschwitz, We Were the Lucky Ones and The Alice Network.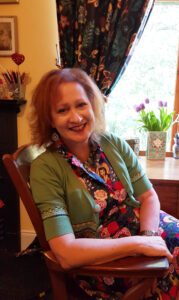 Author Bio:
Catherine Hokin is the author of two World War Two inspired novels set in Berlin, her favourite city. Following a History degree at Manchester University she worked in teaching, marketing and politics, while waiting for a chance to do what she really wanted which was to write full time. Her short stories have been published by iScot, Writers Forum and Myslexia magazines and she was the winner of the 2019 Fiction 500 Short Story Competition. She is a lover of strong female leads and a quest.
Catherine now lives in Glasgow with her American husband. She has two grown-up children – one of whom lives, very conveniently, in Berlin – and a life long addiction to very loud music.