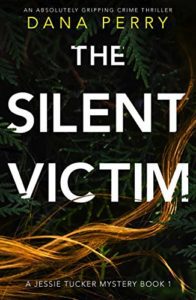 Twelve years ago Jessie Tucker was attacked in Central Park and left for dead. She slowly battled her way back to health and saw her attacker put behind bars. In the present day, another woman is attacked in a strikingly similar incident but is not so lucky. A murder investigation is launched and quickly concluded with a shoot out with the suspect.
Jessie is now a journalist and the new crime makes her consider her own attack; she realises that there may be a connection and the conviction in her case unsound.
The first person narrative of Jessie in The Silent Victim is simply brilliant. Chatty at times and painful with the trauma of her past. Her emotional journey sweeps us up in her story, both past and present. She is feisty, tenacious and determined professionally but also vulnerable in her personal life.
The plot is fast paced and full of political intrigue and revelations. The ending in particular had major twists so just as I thought Jessie had found answers we find our thoughts upended.
Author Dana Perry has cleverly used her character to drive the plot in a personable way, making this so much more than just a crime thriller. The tension builds over the course of the book and I found myself reading faster and faster to reach the shocking conclusion.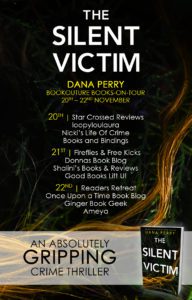 Book Description:
The woman's golden hair is spread out beneath her on the bed of leaves where she's fallen, her beautiful blue eyes open wide. The police are calling it a random attack, but Jessie Tucker isn't so sure – she's seen this crime scene before… she was the victim.
Twelve years ago, Jessie Tucker was attacked as she made her way home from an outdoor concert. She still walks with a limp from that night, and every day since has been a struggle to rebuild her life. The police told her she was unlucky – that she was safe after they charged a local man for the crime. But Jessie has never managed to shake the feeling that there was someone else in the park that night… someone she knew.
But then Margaret Kincaid's murder file lands across her desk, and Jessie knows she can't keep silent any longer. Margaret's wounds so exactly match her own it's spooky – but Jessie's attacker is in prison, and Jessie has never met the victim. What links her to Margaret Kincaid, and why did the attacker let one woman live, and the other die?
Nail-biting, gripping and absolutely unputdownable! Perfect for fans of Lisa Regan, Kendra Elliot and Gregg Olsen. 
Author Bio:
I am a New York City author who writes mystery thrillers for Bookouture about newspaper reporter Jessie Tucker. Coming this winter…THE SILENT VICTIM