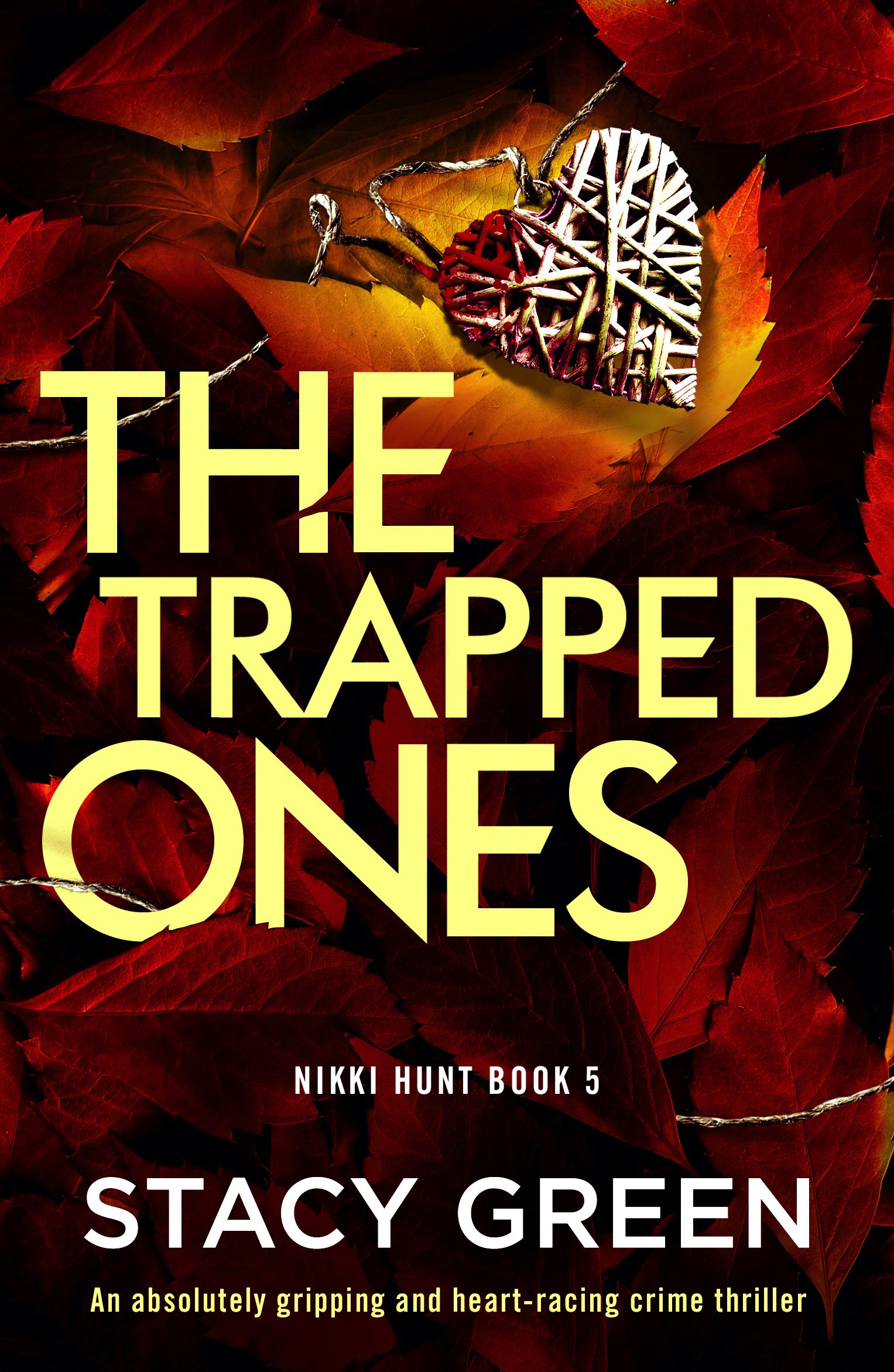 TRIGGER WARNING: rape
FBI agent Nikki Hunt has a complicated crime scene with three dead bodies and someone seriously injured. One of the dead is a missing teenager who shouldn't have been in the house and seemingly has no connection to the family that were also attacked. Nikki waits for the injured man Bryce to regain consciousness but is he an innocent victim?
The Trapped Ones is a crime thriller based in America. It is the fifth book in the Nikki Hunt series and I have previously read and reviewed books 2 and 4: One Perfect Grave and The Girl in the Ground.
Nikki's character is the driving force for the book as her personal and professional life control the direction of the plot. She is utterly dedicated to her job but her personal life is still in turmoil as her in laws want custody of her daughter. Her latest case is a confusing one and, as she investigates, she finds an unpleasant connection between the victims.
The chapters are quite long so the pace of the plot developments did not feel fast. Nikki is thorough and methodical in her investigation, supported by her colleagues. There are big twists as the case progresses and secrets about the victims are revealed. I felt that the ending was quite abrupt but it definitely left me wanting to read the next book asap to find out what happens to Nikki next.
The Trapped Ones is an enjoyable crime thriller with an engaging lead character.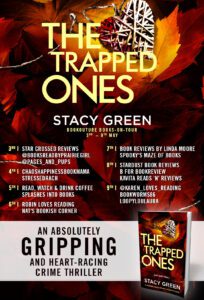 Media

 

Pack

:
Book: The Trapped Ones
Author: 
Stacy
Green
Pub Day: May 3rd  2022
Buy Links: 
Book Description:
She raced across the woods. Cold wind hit her face, and her heart pounded so fast she could almost feel the panic rushing through her veins.
She knocked on the door knowing she didn't have much time. Fear gripped her. "Please, help," she whispered.
Rushing to the scene of a homicide at a farmhouse surrounded by thick, dark woodland, 
Special Agent Nikki Hunt 

is shocked to find four victims. A mother and father have been stabbed, their son, Bryce, is fighting for his life, and a young woman's body is lying near the front door, her wrists bound with heart-shaped bunting. Nikki has never seen such a complex scene, but despite recovering from her own painful loss, she will do whatever it takes to bring this killer to justice.
Nikki soon identifies the woman as missing student Jessica Chandler and finds Bryce's initials woven into the jumper she wore the night she died. It seems like they were a couple, and that the Webers were a happy family. So who would want them dead?
The murders have all the hallmarks of a serial killer: all the evidence suggests the murderer was watching them, turned the security cameras off as they entered and fled the scene from the front door. But then Jessica's friends tell Nikki she was uncomfortable around Bryce, and when two of Bryce's friends go missing along Stillwater river, and the girlfriend is found, she claims her boyfriend tried to kill her.
Are Bryce and his friends hiding a dark side? 
Nikki knows she must dig deeper to find out their secrets, but can she uncover the truth before the killer takes another life?
You won't want to stop turning the pages of this unputdownable crime thriller. Fans of Lisa Regan, Robert Dugoni and Kendra Elliot will be reading 
The Trapped Ones 
late into the night.


Author Bio:
Stacy Green is a USA Today best-selling author of more than a dozen mysteries and thrillers. Her books include the award-winning Lucy Kendall series, the Cage Foster series, and the USA Today best-selling Nikki Hunt series. Stacy has bachelor's degrees in Journalism/Mass Communication and Sociology from Drake University. She's a member of Sisters in Crime, International Thriller Writers, and Mystery Writers of America.
Stacy lives in Iowa with her husband, daughter, and fur babies.
Social 

Media

: