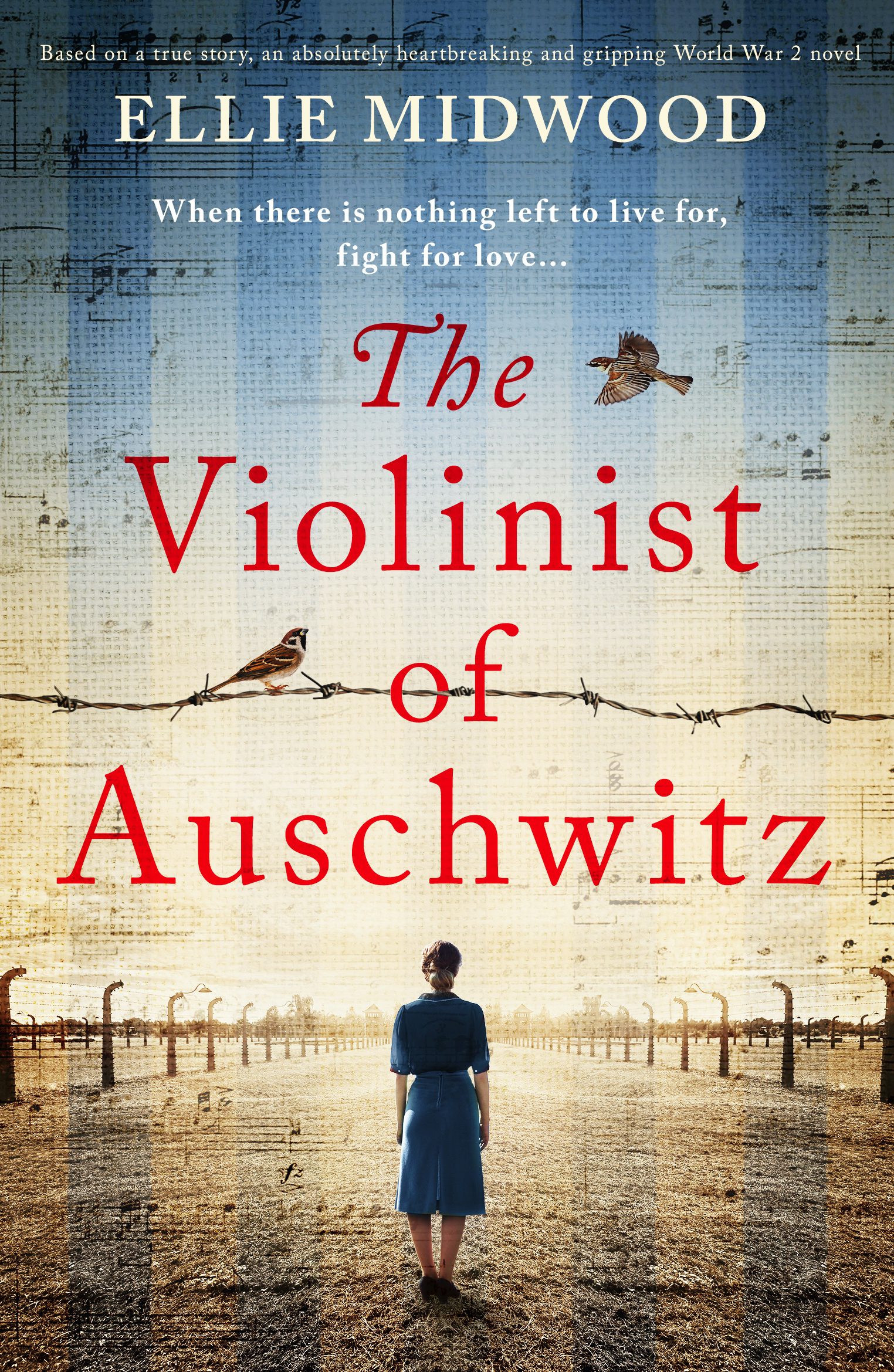 TRIGGER WARNING: this book contains graphic detail of Holocaust atrocities
A female Jewish inmate is discovered to be a famous violinist and is invited to lead the women's orchestra. Alma fights to save as many inmates as possible from Nazi torture but danger for them all is never far away…
The Violinist of Auschwitz is brutal and often made me put the book down due to the horrors included. However, the hope for humanity, a hint of humour, and love cannot be extinguished and shines through the despair. The struggle for survival, the detachment required to cope with the awful conditions and tragic cruelty, human nature at both its best and worst, all combine to make this an intensely compelling book.
Alma is a remarkable lead character. Brave and bold towards her captors, protective of her charges, determined to help others and offer a glimmer of hope amid the danger. We follow her journey of incredulity that people can treat others with such contempt and cruelty. Her clarity of purpose never leaves her despite the danger she put herself in by being a focal point.
The tension and fear is palpable at all times, yet Alma finds love with a Hungarian composer in the camp. This plot development allows a brief respite from the suffering which is heartwarming but the anticipation that something dreadful is imminent never leaves the reader.
The research for this book is brilliant and fact and fiction blur beautifully. Many of the characters, including Alma herself, are real and I have seen some of them speak in documentaries or on the news. This realism makes the emotional fictionalisation of the graphic content even more terrible.
The Violinist of Auschwitz is horrific but stunning. Hard to enjoy, hauntingly beautiful, impossible to forget.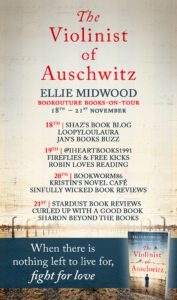 Media Pack
Author:      Ellie Midwood
Book:                   The Violinist of Auschwitz  
Publication Day:  Nov 18 2020
Buy LINK  
Description:
Auschwitz, 1943: In the depths of hell, can hope rise? And can love triumph over hatred?
Based on the unforgettable true story of Alma Rosé, The Violinist of Auschwitz brings to life one of history's most fearless, inspiring and courageous heroines. Alma's bravery saved countless lives, bringing hope to those who had forgotten its meaning…
In Auschwitz, every day is a fight for survival. Alma is inmate 50381, the number tattooed on her skin in pale blue ink. She is cooped up with thousands of others, torn from loved ones, trapped in a maze of barbed wire. Every day people disappear, never to be seen again.
This tragic reality couldn't be further from Alma's previous life. An esteemed violinist, her performances left her audiences spellbound. But when the Nazis descend on Europe, none of that can save her…
When the head of the women's camp appoints Alma as the conductor of the orchestra, performing for prisoners trudging to work as well as the highest-ranking Nazis, Alma refuses: "they can kill me but they won't make me play". Yet she soon realizes the power this position offers: she can provide starving girls with extra rations and save many from the clutches of death.
This is how Alma meets Miklos, a talented pianist. Surrounded by despair, they find happiness in joint rehearsals, secret notes, and concerts they give side by side––all the while praying that this will one day end. But in Auschwitz, the very air is tainted with loss, and tragedy is the only certainty… In such a hopeless place, can their love survive?
This devastatingly heartbreaking yet beautifully hopeful tale proves that even in the darkest of days, love can prevail––and give you something to live for. Fans of The Choice, The Tattooist of Auschwitz and The Orphan Train will lose their hearts to this magnificent tale.

Author Bio:
Ellie Midwood is a USA Today bestselling and award-winning historical fiction author. She owes her interest in the history of the Second World War to her grandfather, Junior Sergeant in the 2nd Guards Tank Army of the First Belorussian Front, who began telling her about his experiences on the frontline when she was a young girl. Growing up, her interest in history only deepened and transformed from reading about the war to writing about it. After obtaining her BA in Linguistics, Ellie decided to make writing her full-time career and began working on her first full-length historical novel, The Girl from Berlin.' Ellie is continuously enriching her library with new research material and feeds her passion for WWII and Holocaust history by collecting rare memorabilia and documents.
In her free time, Ellie is a health-obsessed yoga enthusiast, neat freak, adventurer, Nazi Germany history expert, polyglot, philosopher, a proud Jew, and a doggie mama. Ellie lives in New York with her fiancé and their Chihuahua named Shark Bait.
Author Social Media Links