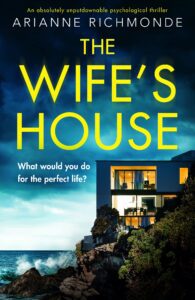 A lonely widow, struggling with her grief, receives odd messages and gifts plus she worries that someone is using a drone to spy on her. Vulnerable, she seizes on a friendship with triplets in their late teens as surrogate children but soon suspects they have an ulterior motive for their kindness…
The Wife's House begins as a psychological thriller. The mysterious messages, gifts and the drone spying on her begins to develop the tension and raise questions about what the widow is hiding and who would want to harm her.
She has intense vulnerability. Never given a name, which is very peculiar, the widow has been bullied and has low self esteem so she earns our sympathy. Childless and lonely, her motivations are easy to understand but her actions stretched credibility in my opinion.
I seriously had to suspend my disbelief at reading this book. The plot developments were so extreme and unlikely that it frustrated me at first but then I focussed on the positives. The writing is very good and the descriptions of the widow's experience over the course of the book were vivid and easy to imagine.
The suspense and tension builds up well and there are plenty of hints about the various mysteries in the plot. Juan's death becomes suspicious and we wonder what has been buried behind the house. Perhaps the widow is not quite what she appears…
Plus the full truth of the triplets motives needs to be explored and revealed.
The triplets are almost like the baddies from melodrama once they show that they are too good to be true, but they are not quite as united as they seem which gave them a humanity and potential for redemption.
Overall,The Wife's House was an entertaining read. The ending was brilliant as the strands finally come together. It transformed into more of an action thriller as the widow fights to save herself from people, nature and unknown enemies.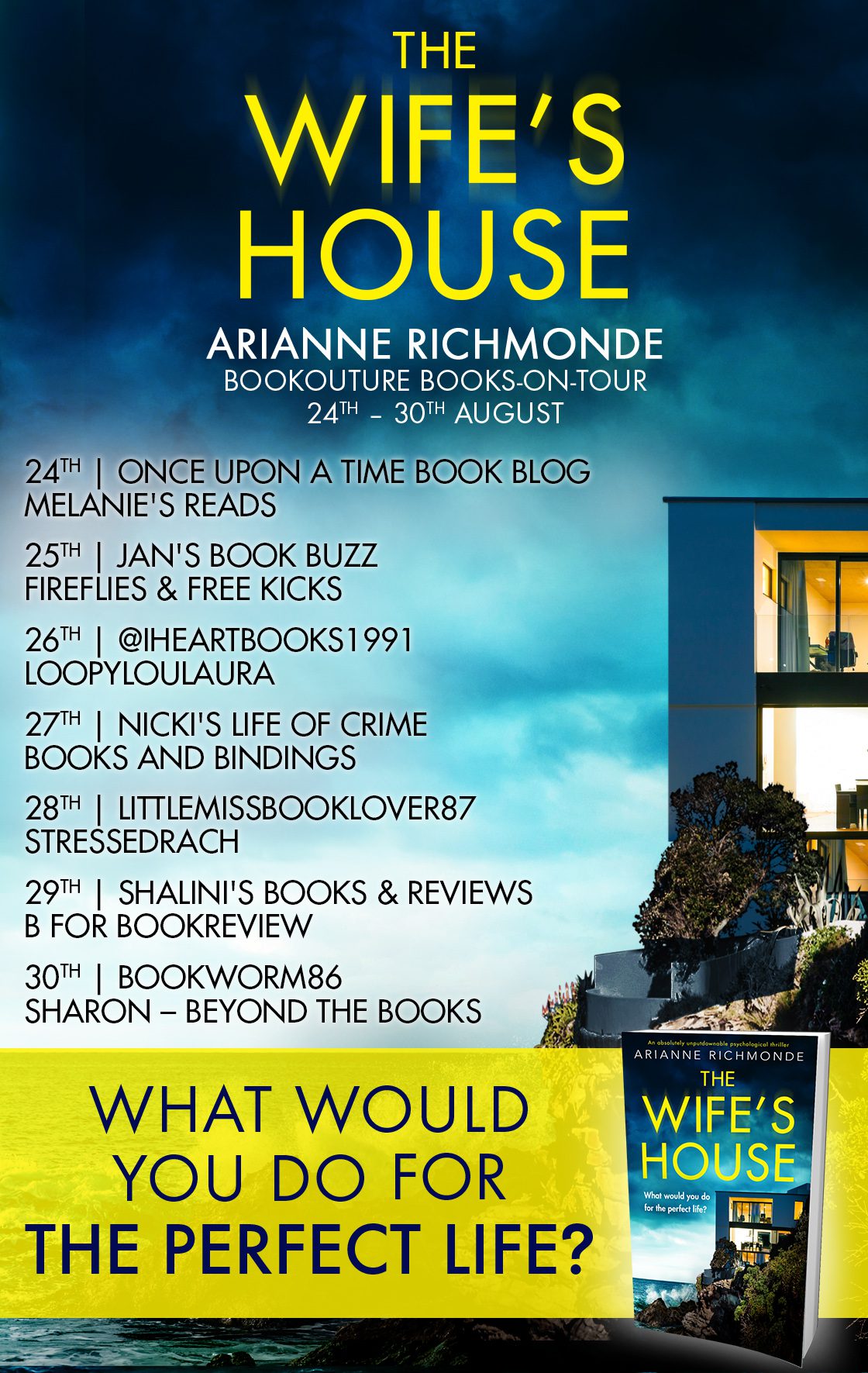 ARIANNE RICHMONDE Media Kit:
Title:  The Wife's House
Publication Day: August 24th 2020
Author:   Arianne Richmonde
Buy  Link:
Description:
The perfect house or the perfect lie?
The moment my husband showed me Cliffside—a sleek and modern glass home perched on the edge of the jagged Big Sur clifftops—I fell in love. And right there and then I made a pact with myself. I am never leaving this house.
But when my husband was killed on the perilous roads leading up to the house, weeks after we moved in, I had a decision to make—leave the home I love and start a new life or stay and shut myself off from the world? I am never leaving this house.
As I pieced together my shattered life, my mind began to play tricks on me. Footsteps along the beach, leading to my home, then blood-red flowers left on my doorstep with a note that read Looking at you. So I retreated back to the safety of my glass refuge once again. I am never leaving this house.
But now, as I stare out of the towering windows of my perfect home, I know there is someone out there staring back. I know that they are watching my every move, waiting to make me pay for my past mistakes.
This pulse-racing psychological thriller from USA Today bestselling author, Arianne Richmonde, will have you hooked from the very first page. If you are a fan of The Woman in the Window, Gone Girl and Netflix's You, you will love The Wife's House. Prepare to stay up all night!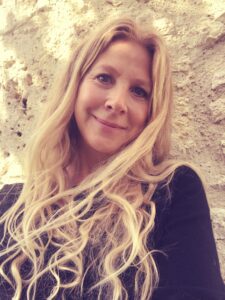 Author Bio:
Arianne Richmonde is the USA TODAY bestselling author of the psychological thriller, THE WIFE'S HOUSE (released by Bookouture Aug 24, 2020) and suspense and romance. Her Pearl series has sold more than half a million copies worldwide. Her stories are always character-driven and full of unexpected twists and turns.
When not writing about the passions and fragilities of human nature, she loves to spend time with her husband and their animals, including a femme fatale Husky with one blue eye and one golden eye. Arianne's a chocaholic and sometimes sneaks off to sunny, exotic locations, all in the name of research.
Author Social Media Links:
For updates on new releases, sales and giveaways please sign up for her Newsletter by going to: https://bit.ly/2ZoRQVx