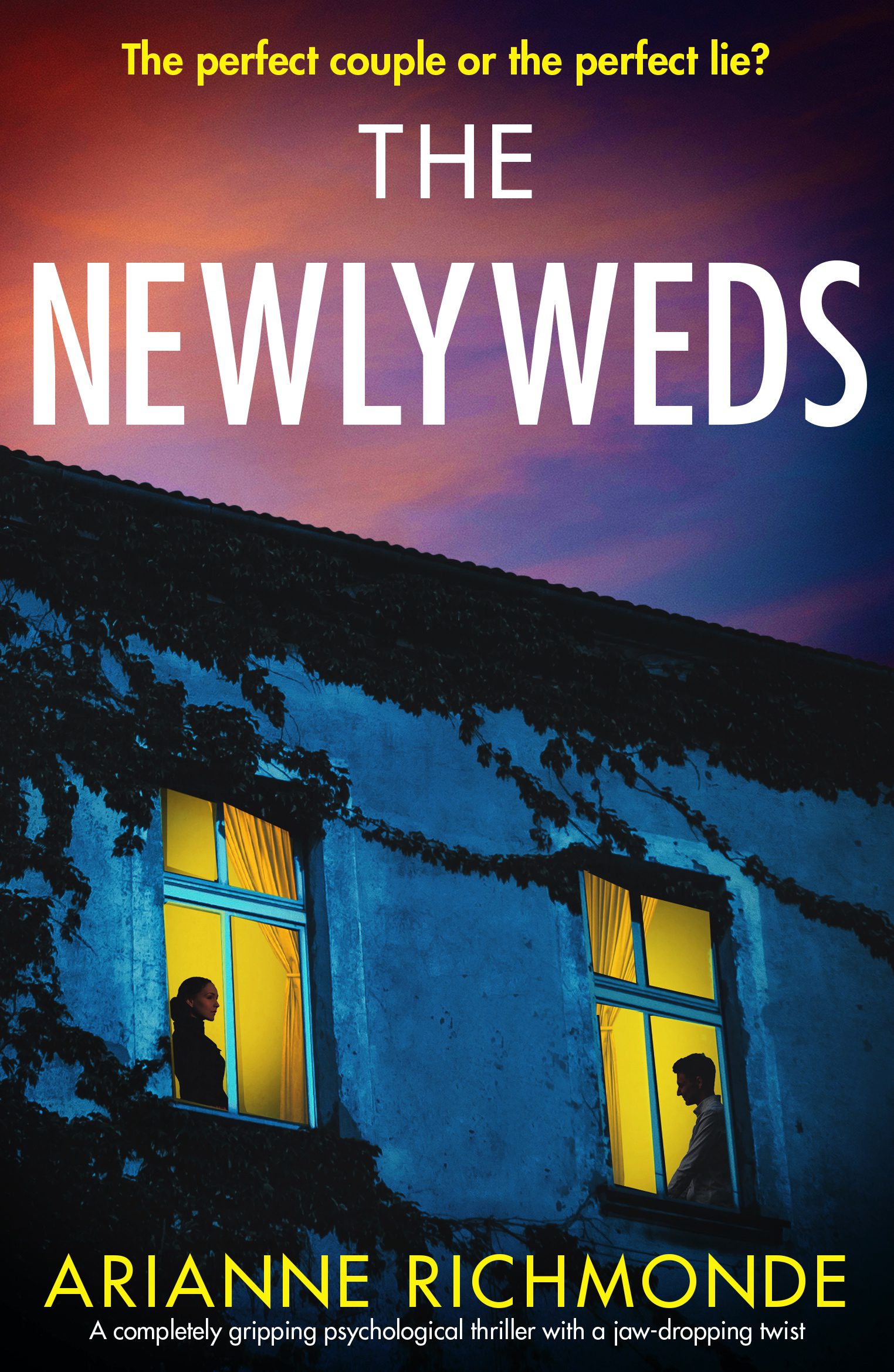 Vivien and Ashton have been married just 6 months. The perfect wedding and the perfect couple. But Vivien's friends and therapist soon suspect that there are secrets in the marriage when bruises start to appear on Vivien…
The Newlyweds is an intriguing book with a mystery at its heart. From the start, I had suspicions that we were being presented a skewed version of events. Secrets and mysterious happenings were rife, including the discovery that Ashton had a sister and the unexplained unlocking of doors. This increases the anticipation and tension for the reader as they await further plot developments.
There is a huge revelation just after halfway through the book that turns our perception of the characters and events on its head. There were further twists, even including the final chapter. It was necessary to suspend my disbelief a little especially in the final quarter but it was a fun read.
Vivien and Ashton are both intense characters, victims yet dangerous. Revenge and control are key to uncovering the truth. Although we are privy to Vivien's perspective, her choices are not always likeable, and indeed her character overall is calculating. However, it is Vivien's first person narrative used throughout so we are led to feel more strongly towards her and gain a good understanding of her thought processes and actions.
The Newlyweds was an enjoyable book but very difficult to review without giving away major spoilers!
I have previously reviewed The Wife's House by Arianne Richmonde.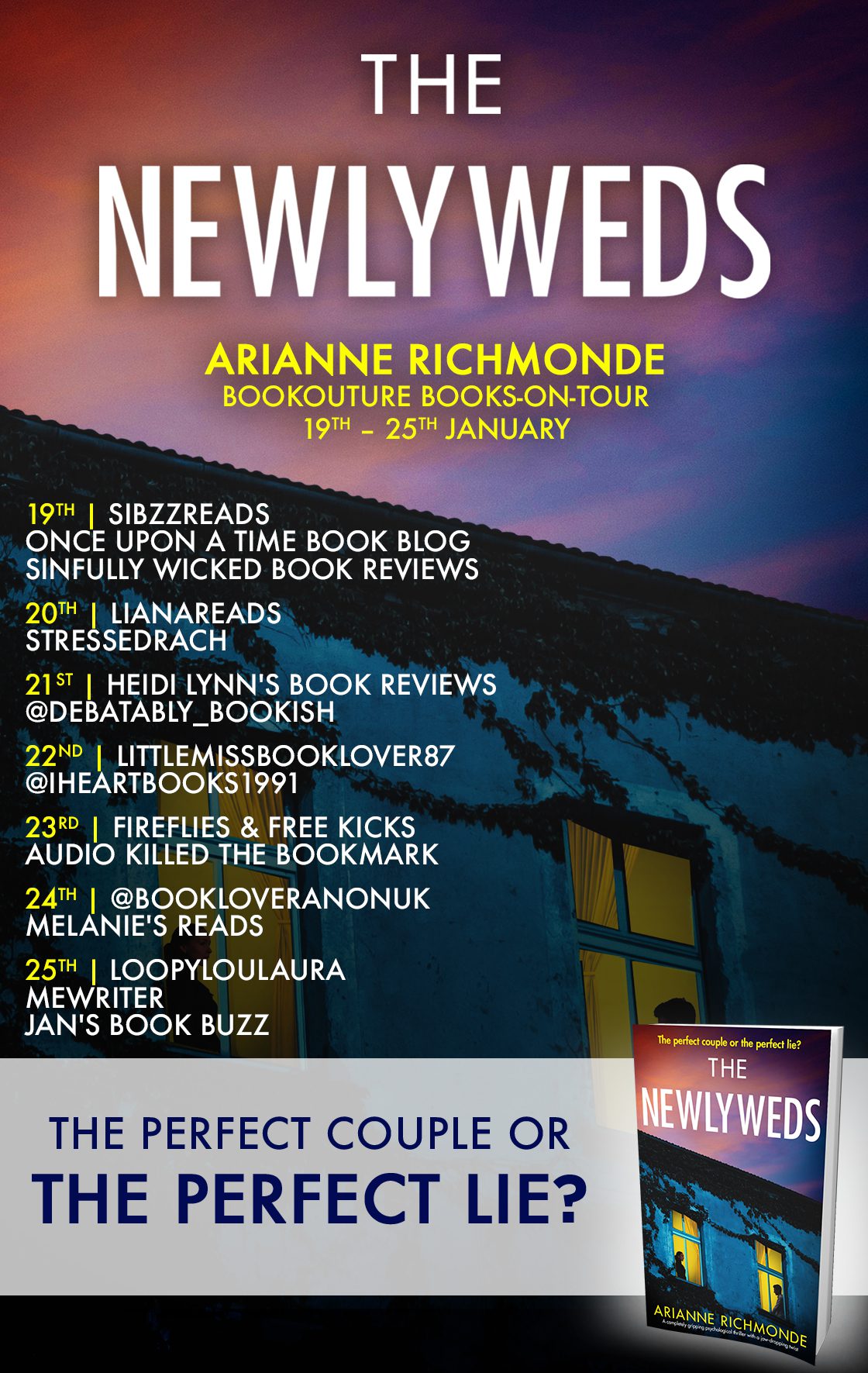 ARIANNE RICHMONDE Media Kit:
Title:  The Newlyweds
Publication Day: Jan 19th 2021
Author:   Arianne Richmonde
Buy  Link:
Description:
One marriage. One lie. Two sides to the story.
The moment Vivien meets Ashton, she knows she will be his wife and absolutely nothing will stop her.
Powerful, rich and from a good family, Ashton is everything Vivien is not. So, she molds herself into Ashton's perfect soulmate.
Pouring his favorite vintage wine, whispering 'I love you' over dinner in front of friends and biting her tongue when she disagrees with him are simple sacrifices for the perfect marriage she has always craved.
When people begin to notice the bruises on her cheek, she holds their stares. There is no cry for help from Vivien. She simply keeps her mouth shut and lets the gossip continue.
If you saw Vivien nursing a black eye, you might be forgiven for thinking what everyone else does—that she is the victim in her marriage, but you'd be wrong. Vivien and Ashton's life together is much more complicated than that. You will never guess the true story behind Vivien's undying devotion to her husband. Nor could you possibly predict what she does next…
Perfect for fans of Gone Girl, Behind Closed Doors and The Perfect Couple. If you enjoy reading twisted psychological thrillers with bags of suspense, then you'll love The Newlyweds from USA TODAY bestselling author Arianne Richmonde.

Author Bio:
Arianne Richmonde is the USA TODAY bestselling author of the psychological thriller, THE WIFE'S HOUSE (released by Bookouture Aug 24, 2020) and suspense and romance. Her Pearl series has sold more than half a million copies worldwide. Her stories are always character-driven and full of unexpected twists and turns.
When not writing about the passions and fragilities of human nature, she loves to spend time with her husband and their animals, including a femme fatale Husky with one blue eye and one golden eye. Arianne's a chocaholic and sometimes sneaks off to sunny, exotic locations, all in the name of research.
Author Social Media Links:
For updates on new releases, sales and giveaways please sign up for her Newsletter by going to: https://bit.ly/2ZoRQVx