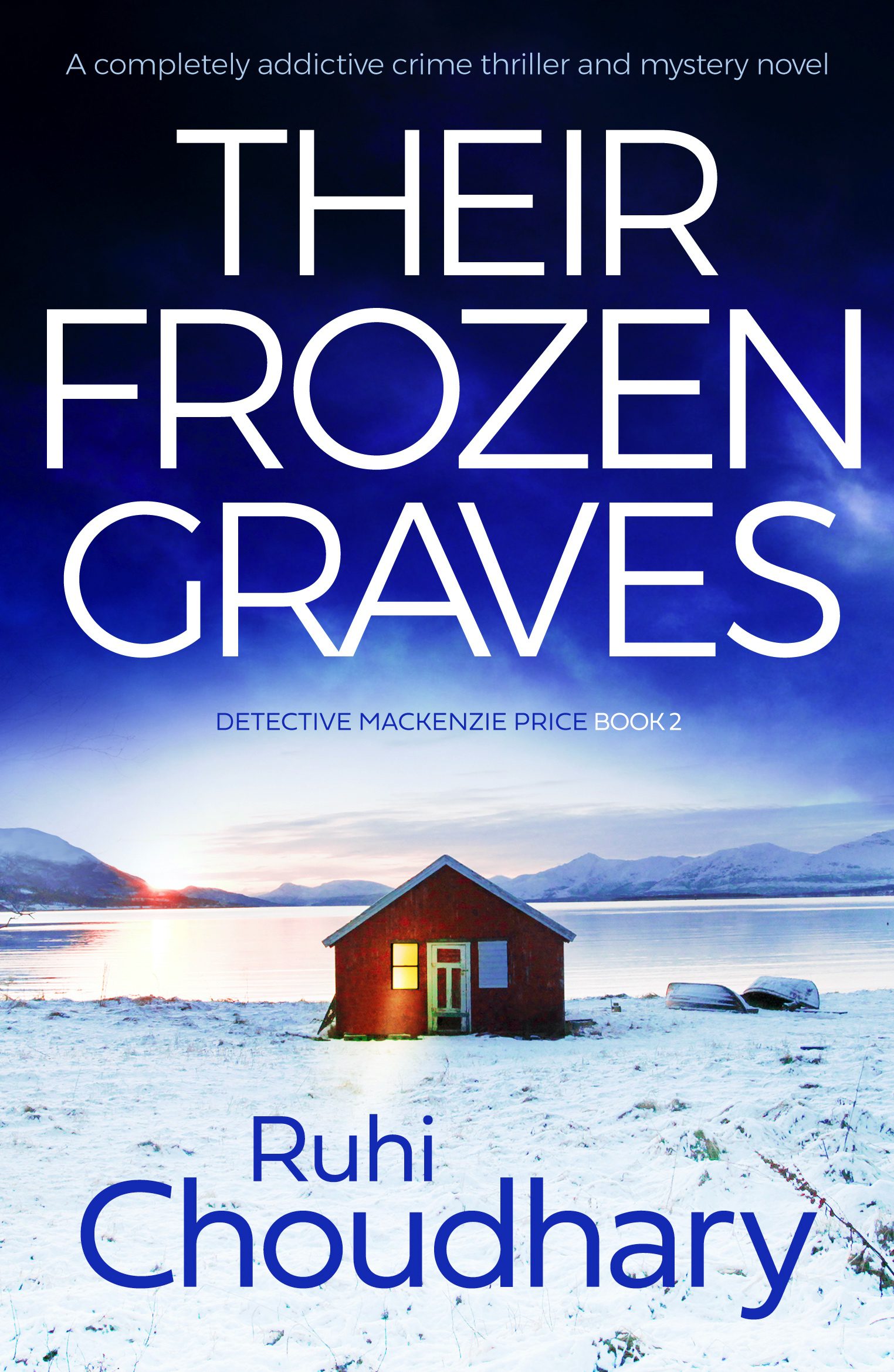 Two female bodies are pulleed from the river. They look almost identical and one has had surgery. When Detective Mackenzie Price goes to inform the next of kin of the first identified victim, she is shocked to find the victim is alive: who are the two bodies who look so much like Katy Becker? Then Katy goes missing…
Their Frozen Graves sees Mackenzie back for her latest case, yet she is still reeling from recent events so don't read on if you want to catch up on the first book Hidden Lake. She is estranged from her husband who cheated on her, and her father is back in her life after being declared dead decades ago. The local community are angered by the revelations of crime from prominent people which has caused a downturn in finances for many families. And Mack gets the blame for exposing it 🙁
The murders and links to an old case are certainly intriguing. How and why are these women looking so similar to Katy and did this happen before with another woman and her double? The plot twists as the case gets more and more confusing held my interest but I had no idea about motive or culprit.
The inclusion of major plot developments in Mack's personal life does slow down the speed of the murder plotline. The chapters are quite short to keep the plot flowing but the case and Mack's personal life take up equal amounts of text overall. However, our attention is maintained through the intensity of the emotions that Mack contends with as she adapts to these momentous life changes.
Their Frozen Graves is an enjoyable police thriller with the main protagonist absolutely central to the novel. Just like the first book, there is a major twist at the end so we wait for the next instalment…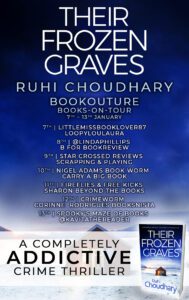 RUHI CHOUDHARY Media Kit:
Title: Their Frozen Graves
Author:  Ruhi Choudhary
PUBLICATION DAY: 07/01/21
BUY LINKS:
Description:
Two women are dead. They both look like you.
The giant stretch of frozen river was melting and the light made the lake glitter like crystals. The women lay side by side on the shore, eyes open and glassy. Their long, dark hair was like tangled rope, their faces a reflection of each other…
When two bodies are found dumped in one of the vast lakes in Lakemore, Washington, Detective Mackenzie Price is first on the scene. She identifies one of the victims as Katy Becker, a local known for her work helping the community. The other victim looks strikingly similar.
Still grappling with a shocking revelation from her past, Mack is only too happy to throw herself into the case. But when she goes to break the news to Katy's husband, the investigation takes an unexpected turn: Katy is very much alive, and has never met the women who resemble her so closely.
Now the race is on to find the killer before Katy becomes the next victim. But when Mack unearths a disturbing connection to a sixteen-year-old suicide, she realizes they could be hunting someone whose crimes span decades – and there are more lives than just Katy's at stake.
Addictive, pulse-pounding and packed full of jaw-dropping twists, fans of Lisa Regan, Angela Marsons and Karin Slaughter will love Their Frozen Graves.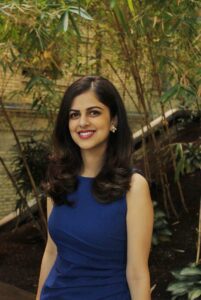 Author Bio:
Ruhi Choudhary discovered her passion for writing when she was seven years old and wrote her first Star Trek episode. Being a fan of the dark and twisted, she found her calling in crime thriller.
She likes to write stories that make you a little uncomfortable and characters that you struggle to make up your mind about but stay with you.
She lives in Toronto and spends her days training to be a scientist and wishing it rained more often!



Author Social Media Links: