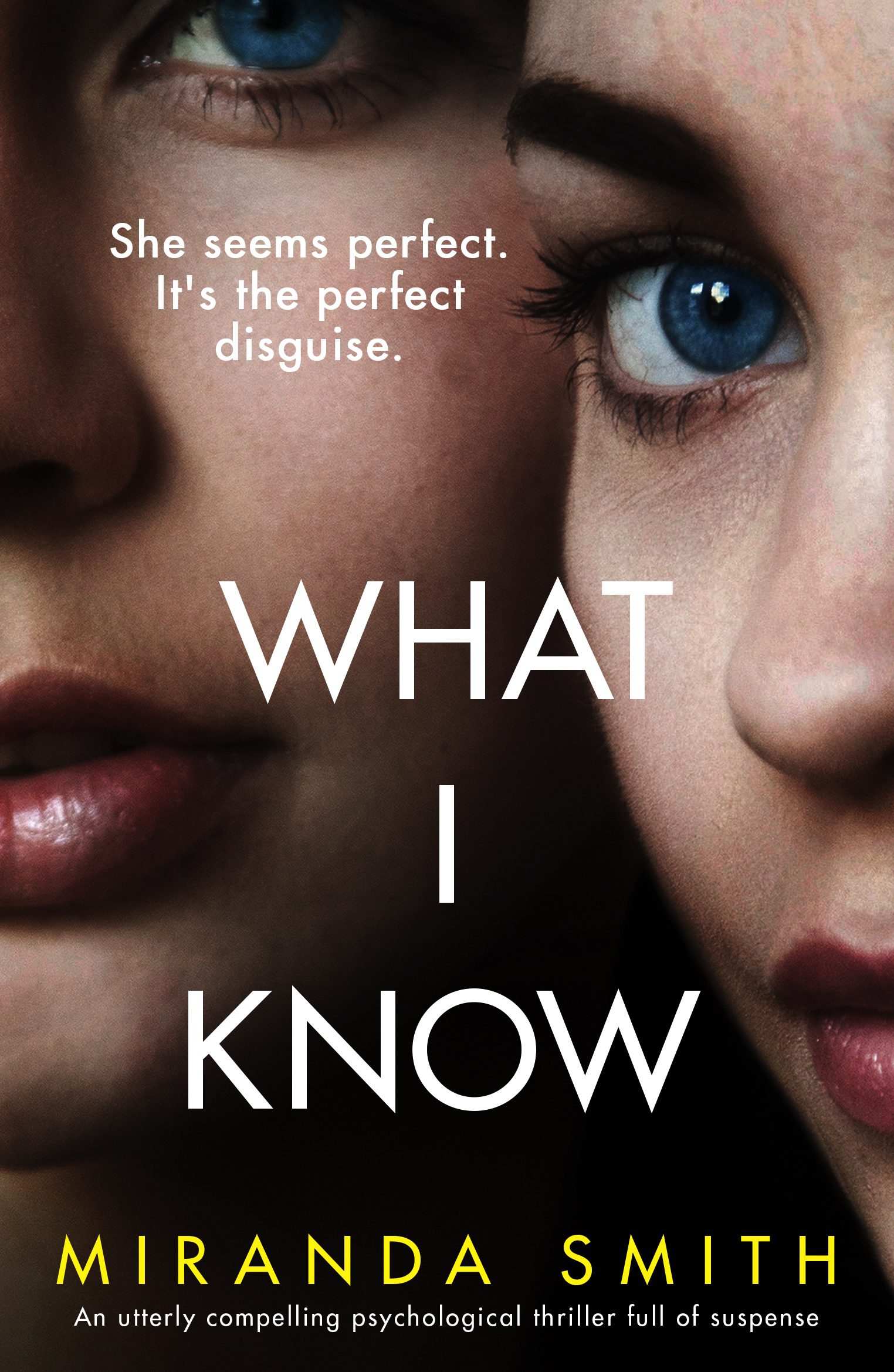 Teacher Della Mayfair is trying to forget about her past and her brother who is a convicted killer. But when a new student arrives in her class, Della is convinced that the new girl exhibits the same dangerous tendencies that her brother displayed.
Zoey is well liked by the other staff and students so Della becomes frustrated that she is the only person to recognise the risk. Can she make others believe her about Zoey's true nature or is Della's own past skewing her viewpoint…?
What I Know is a dark psychological thriller. There is little violence or graphic description so the actions are left up to the readers' imaginations. My heart sank with fear when young Della was given a dog but thankfully my imagination was worse than what was described.
Della's perspective is told through a dual timeline narrative, both in the first person. We see her present day experiences with Zoey and flashbacks to her childhood with brother Brian. I felt frustrated and even angry as Della was constantly disbelieved by her parents in the past and her colleagues in the present.
The focus is very much on how Brian and Zoey's insidious behaviours impact on Della. I found Brian much more interesting as the danger felt more real and direct. There was little motive to Zoey's actions as well as scant evidence that Della can use so she feels undermined by her colleagues but she never loses her conviction that she is right.
I felt that the ending was a tad abrupt and would have liked more insight into Zoey as well as the aftermath of the final climactic event, but overall What I Know was an enjoyable thriller.
I have previously reviewed Some Days Are Dark, also by author Miranda Smith.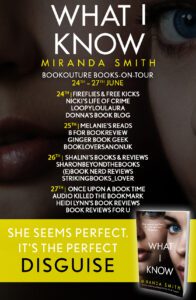 What I Know book description:
My brother was thirteen the first time he tried to kill me.
These days, Della is a loving wife, a dedicated teacher, a woman trying to do her best. She has put her past far behind her. But she hasn't forgotten the lessons she learned.
It's just a regular morning when Della welcomes Zoey to her English class. She treats her like any other new student: assigns her a desk, hands out the work. But then she meets Zoey's cold, calculating eyes and freezes as terrifying memories threaten to overwhelm her.
Della knows what evil looks like when it hides behind a confident smile. Her own brother, the town's darling, couldn't keep his true nature hidden for ever. Della has been watching out for people like him ever since, determined to stop them before it's too late.
When a student is viciously attacked and Della is sent a detailed account of the crime, she's more convinced than ever that Zoey has darkness inside her.
But to make people believe her, she needs proof. Will she risk everything to get it? And without it, can she be sure she's right?
Prepare to be hooked by this dark, gripping crime thriller, perfect for fans of Karin Slaughter, Gillian Flynn and Rachel Caine.

Author Bio:
Miranda Smith writes psychological and domestic suspense. She is drawn to stories about ordinary people in extraordinary situations. Before completing her first novel, she worked as a newspaper staff writer and a secondary English teacher. She lives in East Tennessee with her husband and three young children.
Buy Links: