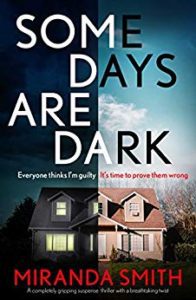 Last year, Olivia found her husband Dane's body and became the key suspect in the police investigation. Then another man confessed and she was able to begin rebuilding her life, carefully negotiating a relationship with her son Jake, ex husband Frank and his new wife Julie.
Now the confession has been retracted and the police are harassing her again so she teams up with crime blogger Brock to complete their own investigation but is she putting herself in danger or trying to deflect her own guilt…?
Olivia's character is so interesting, flawed, vulnerable but also passionate and determined. I honestly had no idea whether she would be revealed as Dane's murderer. There were revelations even in the epilogue!
I loved the chronological dual timelines: it worked really well to show the past and the present day. We gradually see the picture of Olivia's marriages emerge from the past which obviously have such a huge impact on her life in the present day.
The themes of truth and love radiate through this book. Mistakes happen, people are selfish. But the overwhelming tone of this book is that we can better ourselves and look for happiness. Olivia wasn't happy in either of her marriages and took steps to change that. Lies caused trouble for so many of the characters but Olivia never loses her focus on her son's happiness.
Some Days Are Dark also has an important message about drug addiction. Olivia becomes addicted to pain pills and soon relies on them to get through every day. She chooses the wrong path, getting the pills illegally rather than seeking help and being honest with her husband. Again lies and betrayal in stark contrast to love and truth that Olivia wants.
This book held my attention to the very end. Miranda Smith's characters are so human and realistic, whilst the plot was intriguing.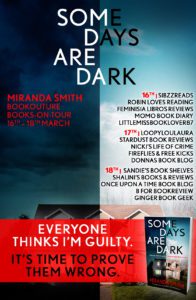 Book Description:
When you have nothing to lose, how far will you go to save yourself?
Everyone in Whitaker was sure Olivia Miller shot her husband, until Marcus Rowe confessed. But a month before the trial, Marcus has been proved innocent—putting Olivia back in the frame.
Olivia is the first to admit she isn't perfect. She's made a lot of mistakes in her life, the worst of which was marrying Dane Miller. She fell for his kind eyes, his lack of judgement—she thought she could be free with him. That was before the chaotic parties, the dangerous friends, the lies… But one bad choice shouldn't mean a life sentence. Now her friends are turning away from her, gossiping about her wherever she goes, wondering when she'll be arrested this time.
Olivia isn't going to run from the stares, from the whispers, from the doubts. She won't leave her beloved son behind, or give her ex-husband Frank and his new wife any excuse to stop her seeing him. And if the police and the world think she's guilty, there's only one thing she can do—prove her innocence herself.
But if Marcus didn't murder her husband, then the real killer is still out there.
And they're not going to want Olivia stirring up the past…
An absolutely gripping, heart-pounding suspense novel about bad choices and second chances. Perfect for fans of Gone Girl, Karin Slaughter and Lisa Gray.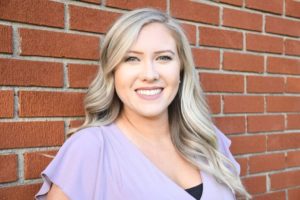 Author Bio:
Miranda Smith writes psychological and domestic suspense. She is drawn to stories about ordinary people in extraordinary situations. Before completing her first novel, she worked as a newspaper staff writer and a secondary English teacher. She lives in East Tennessee with her husband and three young children.
Buy Links: