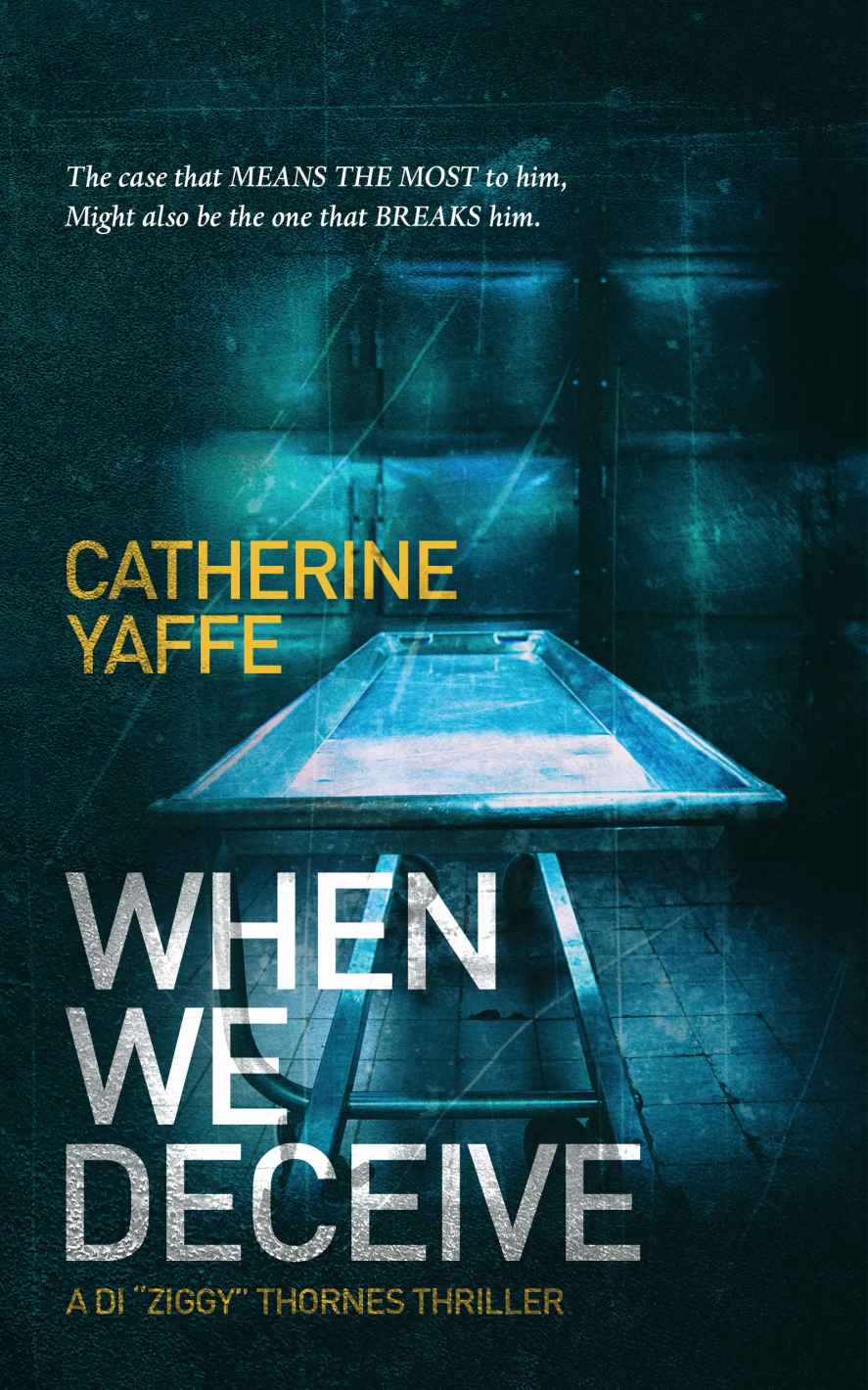 TRIGGER WARNING: child and domestic abuse, foster care
Detective Ziggy Thornes is devastated by the death of his foster sister Leila. He is forced to stay out of the case due to his personal connection but cannot leave it alone, especially when his own son is threatened…
When We Deceive is the third police procedural to feature Ziggy. I have previously reviewed the second book in the series, The Web They Wove.
Ziggy is determined that nothing will stop him finding the truth about who killed Leila. However, his superior has taken him well away from the case and someone else warns him off by threatening his son. He is torn between his love for his former foster sister, finding justice for her, and his love for his son, wanting to keep him safe.
The second part of the book, about halfway through, shows Leila's unhappy childhood. This is very emotional as it shows her abusive stepdad and her arrival into foster care. We have already seen in the first part about some of the escapades with Ziggy. It then moves to Leila's present day situation wth her girlfriend Frankie and her personal and professional issues which could have led to her death. In the final part of the book, the strands of plot come together.
I flew through this book. Ziggy's character is great so I was eager for him to find the truth. There was a depth of emotion that surprised me as the plot rattled along so quickly. The plot twists kept me guessing and seeing Leila's sad past made me root for Ziggy's success even more.
And the ending…what a cliffhanger!
When We Deceive is an engaging and enjoyable police procedural with a strong emotional thread.

Book Blurb :
The case that MEANS THE MOST to him
Might also be the one that BREAKS HIM
Devastated by the death of his best friend, Detective Inspector Andrew 'Ziggy' Thornes is out for justice. At any cost.
During the day he and his team are trying to unravel a murky web of money laundering and organised crime.
At night, he conducts his own murder investigation, and he's about to uncover the twisted link between the two cases. As tension mounts, and struggling to decide who he can still trust, Ziggy needs to make decisions that mean breaking the sacred oath he took by continually pushing the boundaries of acceptable behaviour for a serving DI.
But as he digs ever deeper, can Ziggy prevent a devastating finale that will leave him questioning everything he's ever believed in?
Join Ziggy on his latest case that readers are calling an exhilarating and unmissable read.

About the author
Catherine Yaffe is a full-time writer of crime novels, based in the North of England. The Lie She Told is Catherine's first novel with the theme of questioning how well we know those around us. Catherine lives with her husband Mark and her cats Jenson and Button – she's also a big fan of Formula One!
Catherine's Links