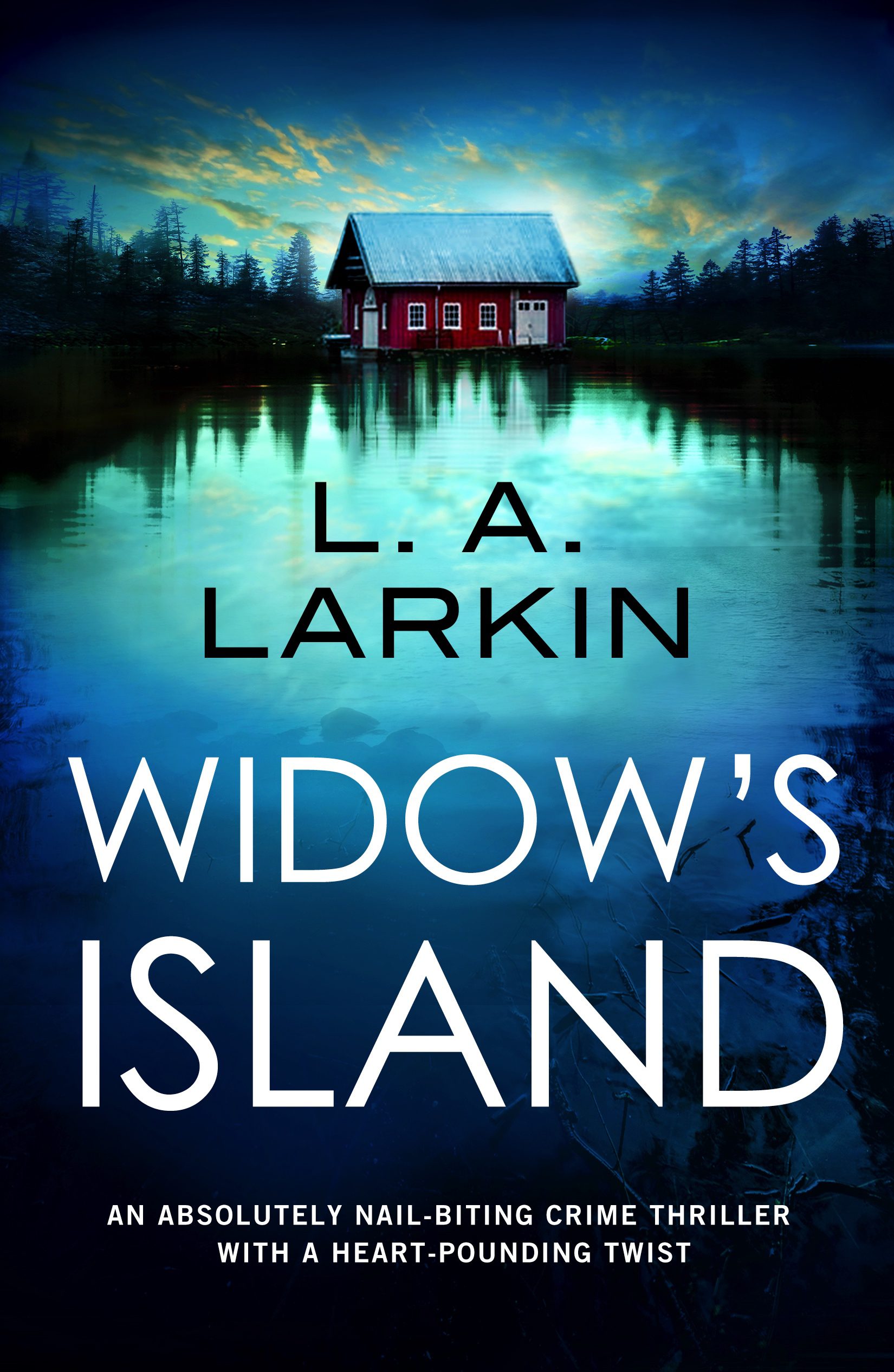 Professor Stephanie Miller is an eminent scientist resarching climate change. She is newly widowed and has moved house to escape the painful memories of her happy previous life. Her teenaged daughter is not happy with the change. Before they can settle properly into their new life, Stephanie's character is assassinated on social media in a deliberate attempt to discredit her opinion. Further tragedy ensues when a murder takes place but is Stephanie the real target of a serial killer?
Widow's Island is a fast paced thriller about cyberbullying and a serial killer! It is the first book I have read by this author but won't be the last 🙂
Stephanie is a strong woman, trying to care for her teenager as they both cope with their grief. She also has a worthy job, trying to informed the US government about the risks of climate change. I felt so enraged that both Stephanie's personal and professional lives are under attack. She struggles to keep her cool as all aspects ofher life are opened to scrutiny and I really felt her frustration. Her devastation at the murder of a friend and fears for her daughter were also realistic and caught me emotionally.
The book is written in the third person so that we see the viewpoints of Stephanie and her daughter, the internet trolls, the police and the killer. This gives us insights into multiple actions and the motives behind them. I found the trolling system to be particularly insidious and it had an authenticity which is worrying.
The tension and danger are maintained throughout. There were twists and turns as the cyberbullying and discrediting of Stephanie's reputation ramps up the pressure. And then we had the physical peril she faces as the serial killer moves closer. Location is important as the island makes the danger more concentrated as there are not many police and little chance of escape.
Widow's Island was an engaging crime thiller that had me hooked.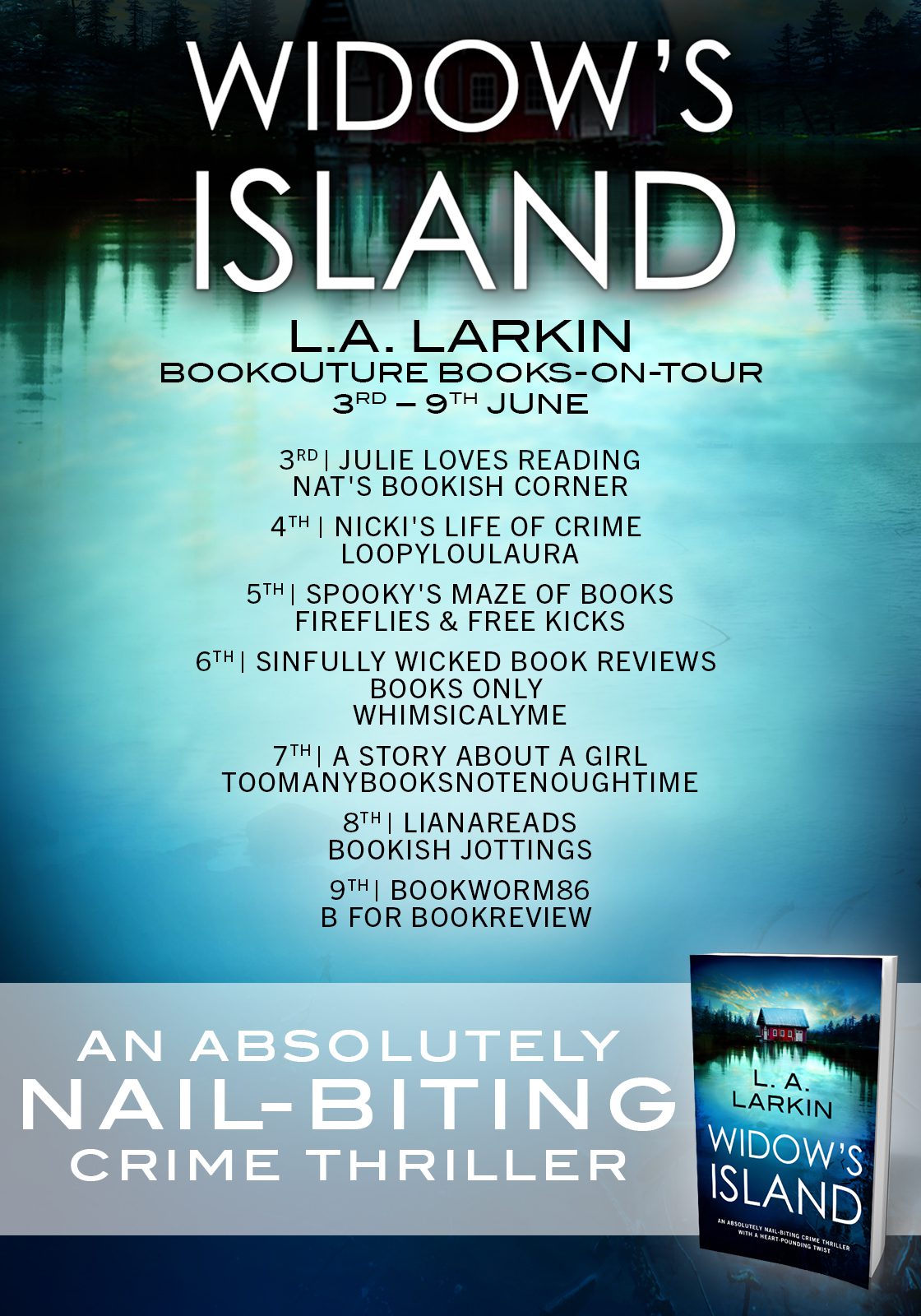 Media Pack  Information Sheet:
Title: Widow's Island
Author: L.A. Larkin
Publication Day: June 3rd 2021
Buy Links:
Description:
Someone knows your secret. And they're coming to find you…
Stephanie Miller is an average working mom. She isn't perfect, but when her war hero husband dies and her work as a scientist puts her in news headlines, her past laid bare for all to see, she's determined to make a new life for herself and teenage daughter, Amy. But she fears it's only a matter of time before the biggest mistake of her life is revealed.
As Stephanie and Amy take refuge on a remote island in Washington, it feels like they're learning how to live again. But then they come home to graffiti on their garage door, there's no escaping the hate online, and Stephanie is sure someone is watching from the shadows outside their house.
When someone close to Stephanie is murdered in cold blood, she knows her worst fears have come true. Someone knows the truth. And she must become the fighter her husband always knew her to be if she is to protect her daughter, and everything left in the world that she loves.
An absolutely nail-biting thriller from bestselling author, L.A. Larkin. Perfect for fans of Rachel Caine, Lisa Regan and Gregg Olsen. An addictive, unputdownable, up-all-night read.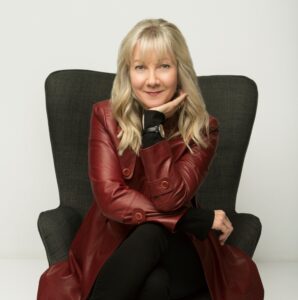 Author Bio:
L.A. Larkin is a crime-thriller author, published by Bookouture. Her latest novel, Widow's Island, is now available for pre-order and is described as "an absolutely nail-biting crime thriller with a heart-pounding twist."She is also the author of Prey, Devour, Thirst, and The Genesis Flaw and she writes a funny dog detective mysteries under the pseudonym of Louisa Bennet.
Lee Child described Widow's Island as, "Fast and immersive – a really fine thriller".
C.J. Carver described Widow's Island as, "Dark and menacing, Larkin's characters are heart-wrenchingly real".
Peter James, "Intrigue in spades".
Marie Claire, "'Written with pacy cinematic style, this chiller thriller will reel you in". (Thirst)
Good Housekeeping, "Brilliant!". (Devour)
James Phelan, "'L.A. Larkin is a world-class thriller writer".
Literature Works, "Exciting, original and utterly captivating".  (Devour)
Bookseller + Publisher, "Exciting, compulsive reading" (The Genesis Flaw)
Author Social Media Links: